Read to the end of the post for the big surprise…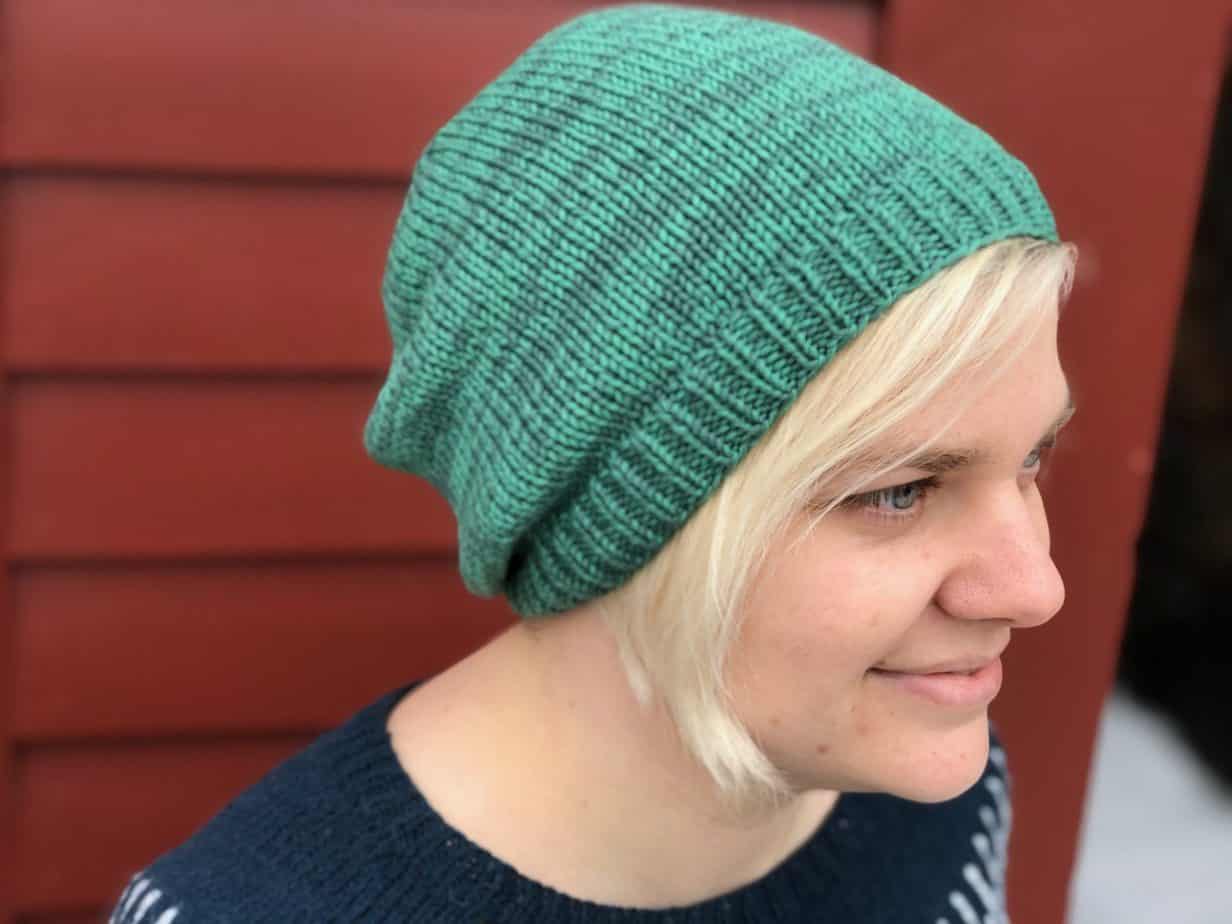 For our last of our 12 Knits this year, we found a pattern that's so good, we couldn't have created anything better–perhaps the very best beginner's hat pattern we've ever seen. We'll be using this as our go-to hat in the shop for the rest of our days–the combinations for yarns, fibers and colors are endless, and it works for every gender. Thank you to Jared Flood from Brooklyn Tweed for this creation.
In the words of the designer….
"With Cloudline we challenged ourselves to design the perfect 'first hat' pattern for a new knitter while also creating an appealing project for seasoned knitters as well. This hat is knit using only basic techniques: the knit stitch, the purl stitch, and the knit-2-together decrease and is the perfect project for practicing circular knitting (or for whipping up last-minute gifts!).
Cloudline's bi-colored marl fabric is created by holding two strands of fingering-weight Peerie together as you knit. With 45 colors to mix and match, hundreds of striking fabrics can be created, allowing for endless variations and a finished look that's uniquely your own. We've found the colorplay aspect of the pattern to be quite addicting, and we can't wait to see which unexpected combinations will become new favorites!"
Find the Cloudline Hat Kit HERE.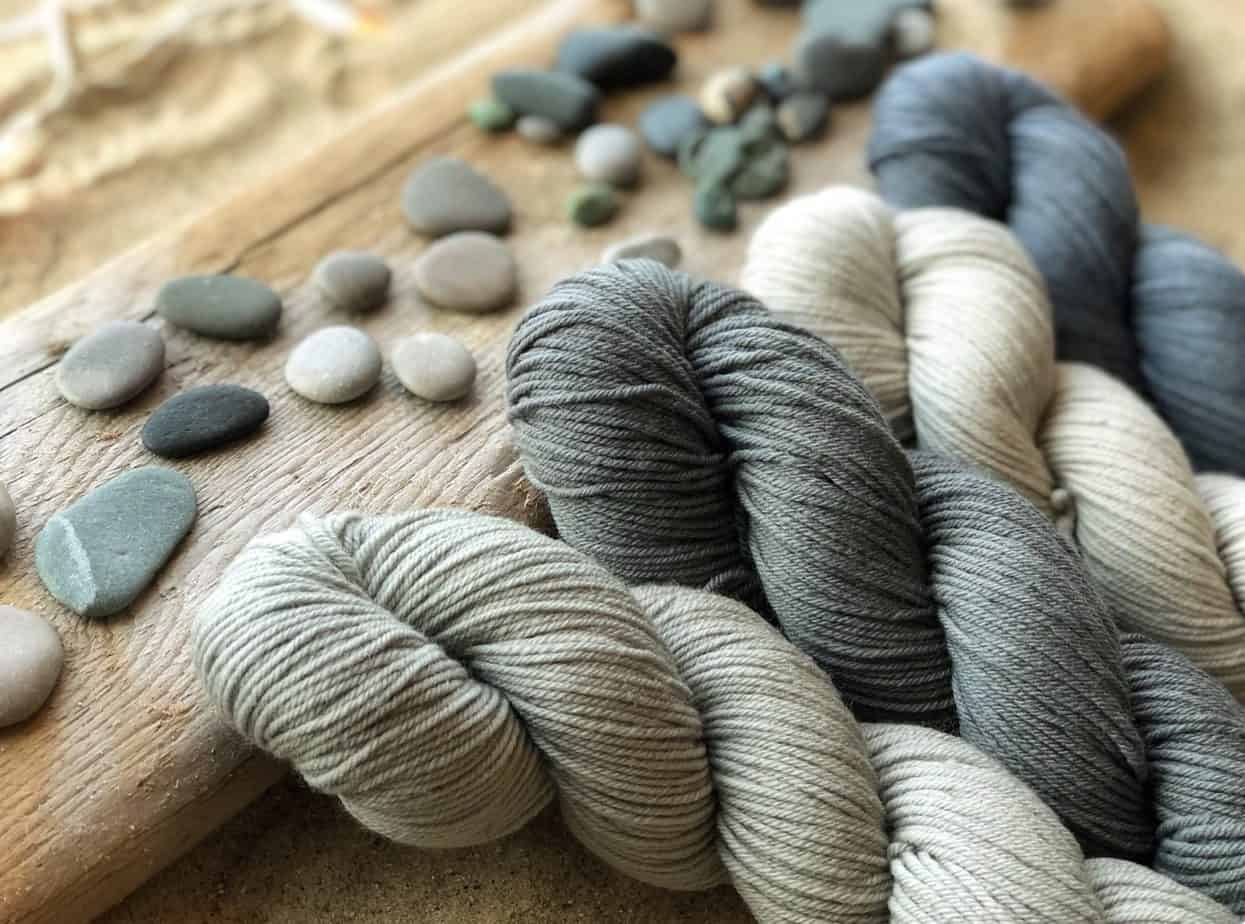 From now through December 31st: buy 5 skeins of Brooklyn Tweed Peerie, get 1 FREE. We love this yarn so much, we used it in three of our 12 Knits this year! And at this price, now is the ideal time to plan a sweater for yourself in the New Year. Enter coupon code freepeerie at checkout.
Find the entire color range of Peerie HERE.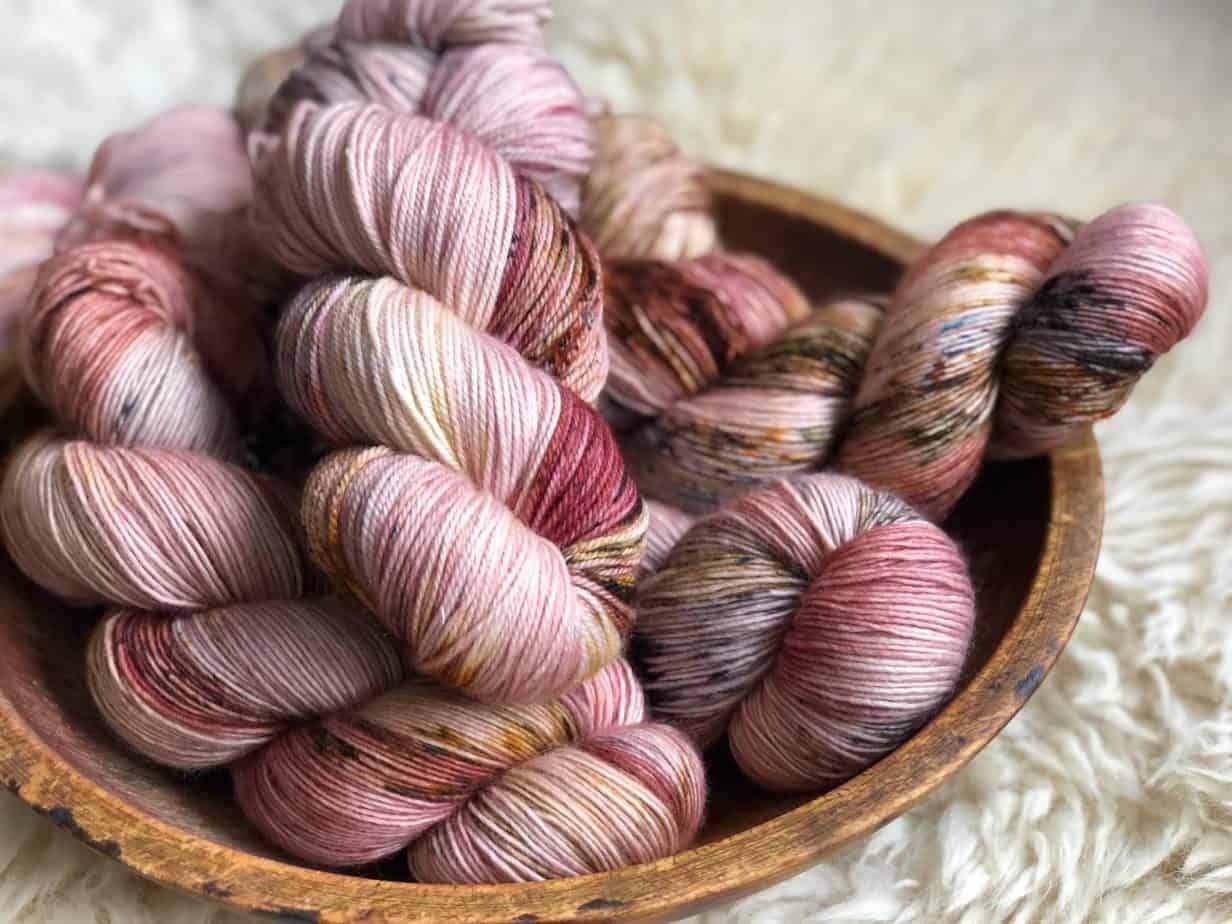 With every 12 Knits purchase, you are entered to win one of three (3) $100 gift certificates to Wool & Honey, plus one lucky winner will have the opportunity to create their own custom colorway with Rachel Lundstrom of Six and Seven Fiber–and take home a sweater's quantity on the base yarn of their choosing.
Find our full collection of the 12 Knits of Christmas 2019 HERE.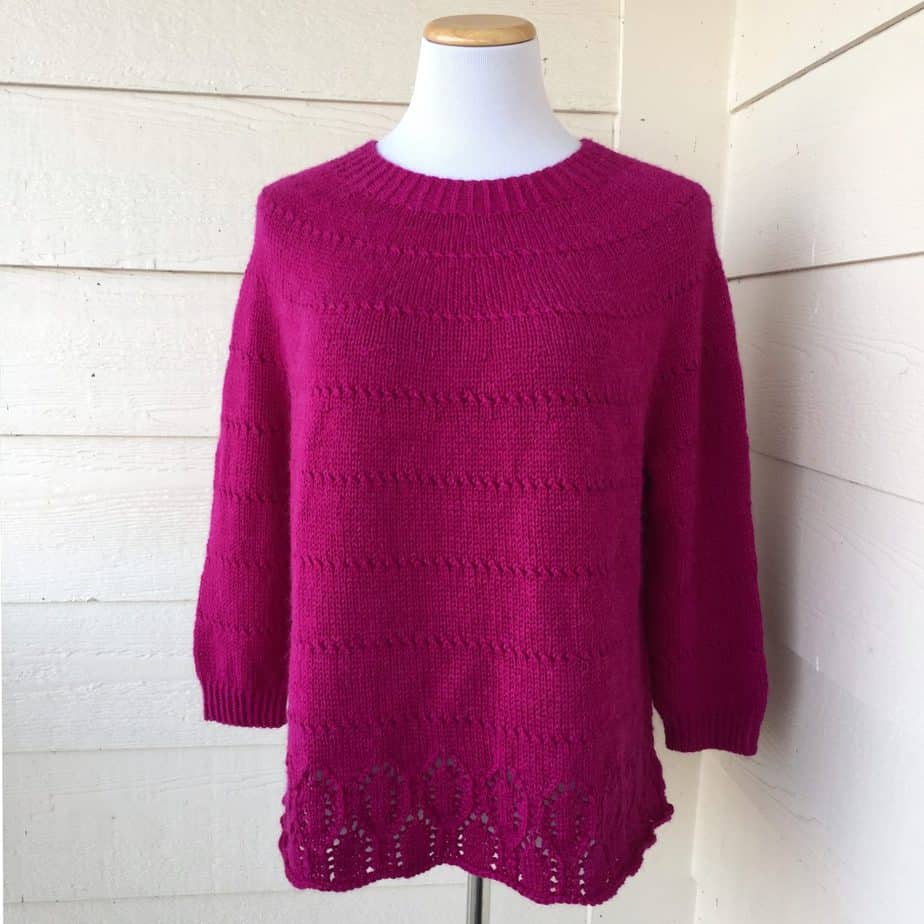 This sweater means more to us than we can possibly say. Ever since we saw the first sneak peak of Joji's latest design (and knowing the stories behind it!), we've been bursting with happiness and love for our dear friends Tracie and Jodi–and so much pride for our little town of Cedar. We had the honor of hosting the Grocery Girls (and their extra special surprise guest Joji!) here in July, and it was pure joy to see these friends enjoy each other's company in this little part of the world we love so much.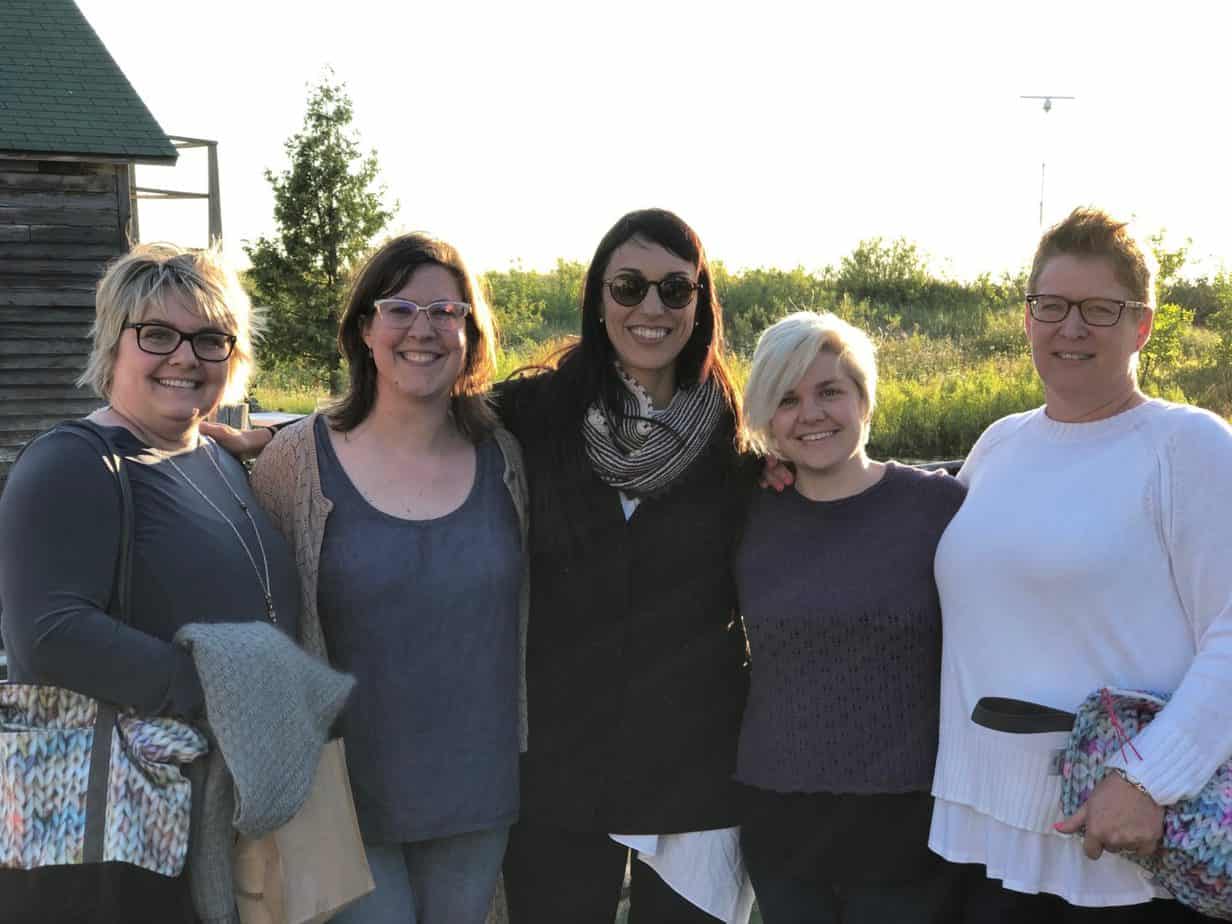 We'll be knitting the Cedar Pullover together from January 1st through 31st and we can't wait to knit it alongside you. The yarn, pattern and needles are all available to you at 15% off and the prizes everyone finishing (a Knitter's Salve + a Lip and Cheek Tint from Lake and Woods–a $25 value) and one grand prize (a Lake and Woods body oil, first aid salve, marigold glow makeup tint and body butter as pictured above–a $75 value) are an extra bonus–perhaps the push you need to cross the finish line.
the prize for all KAL finishers

the grand KAL prize
Thank you to the one and only Melissa Hunter (melissah33 on IG + melissah3 on Ravelry) for knitting our gorgeous sample.
Click HERE to read more about the Cedar Pullover and to sign up for the Knit-A-Long between now and December 19th.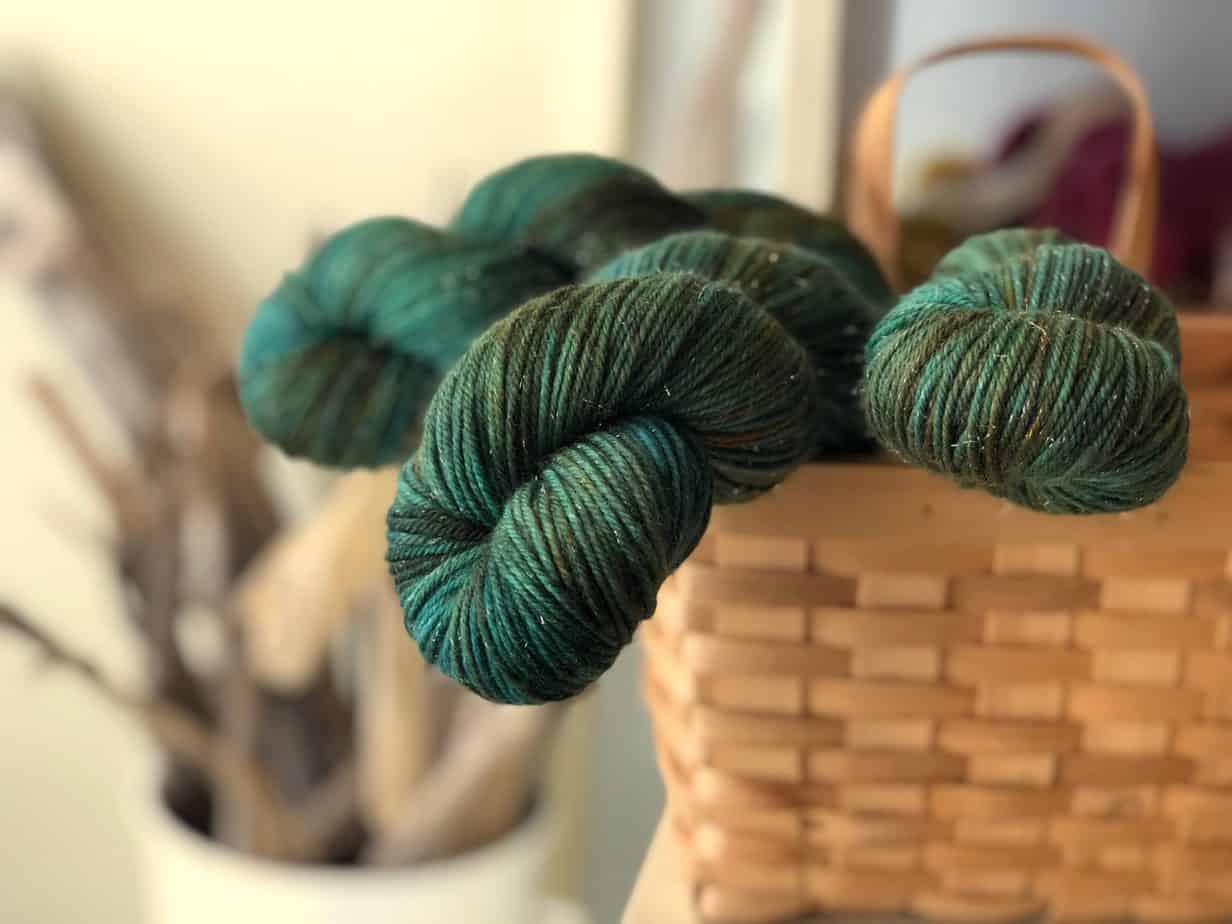 We're so excited to have a sweet selection of Traveling Yarn (dyed by Sarah Wharton in Phoenix, AZ) here in the shop this weekend for our party–there's a little something here for everyone.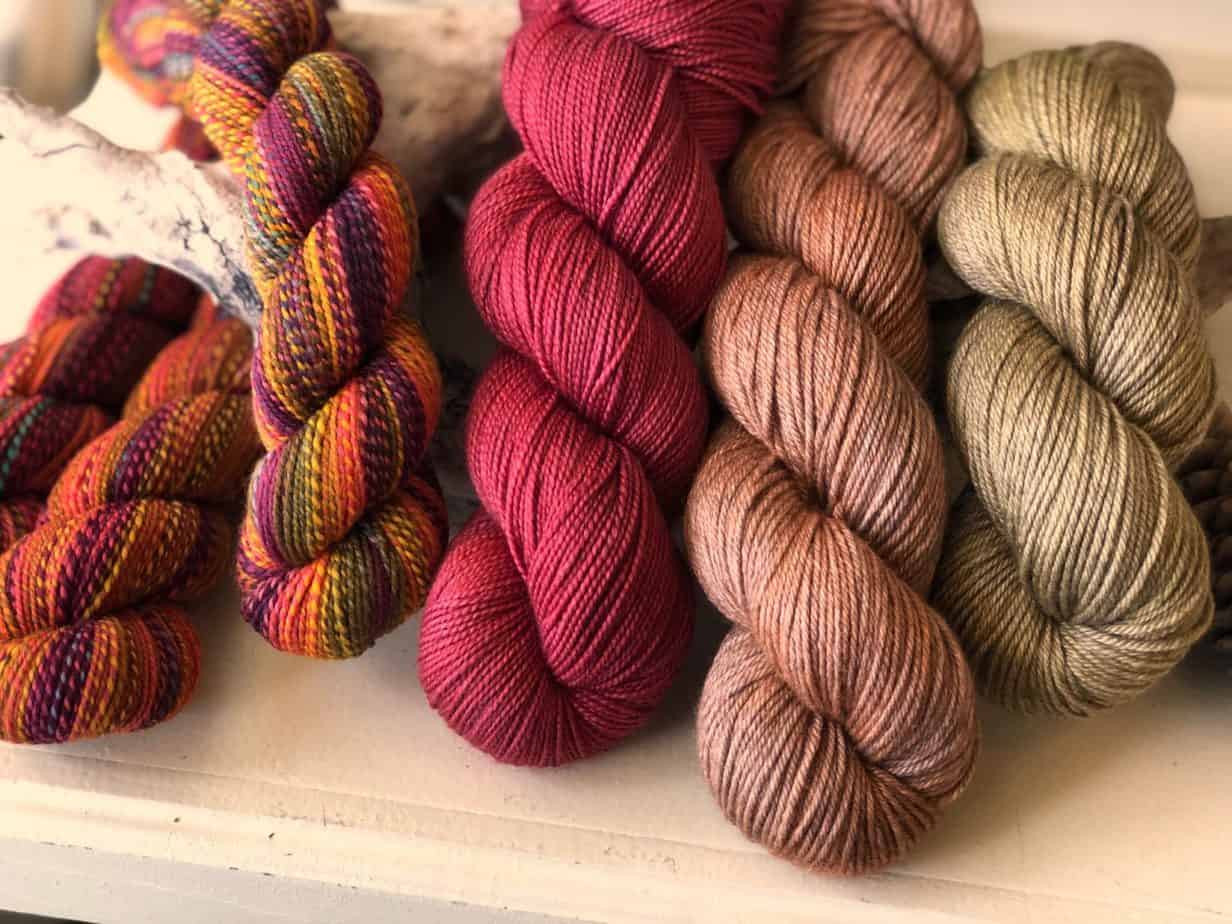 Some of our very, VERY favorite yarns of all time, back in stock this weekend. Little Fox Vixen (fingering weight, 80/20 superwash Merino/silk–400 yds) and Bosa (DK weight, 65/20/15 superwash Merino/silk/yak–231 yds), and of course Spincycle Dyed in the Wool (fingering weight, 100% handspun wool, 200 yds), which hardly needs an introduction at all. We don't expect them to last long!
Find Little Fox Vixen HERE, Little Fox Bosa HERE and Spincycle Dyed in the Wool HERE.
Our Holiday Gift Guide 2019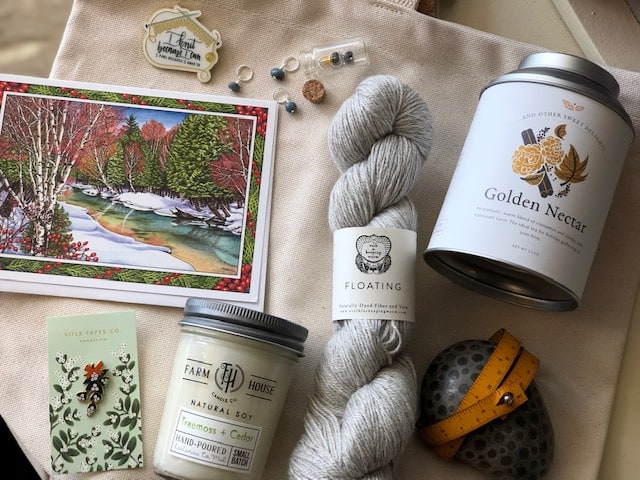 Perfect Presents
3. Tea
5. Poza Cowl (Verb's Floating)
Stocking Stuffers
Stocking Stuffers
2. Enamel Pins
3. Wrist Rulers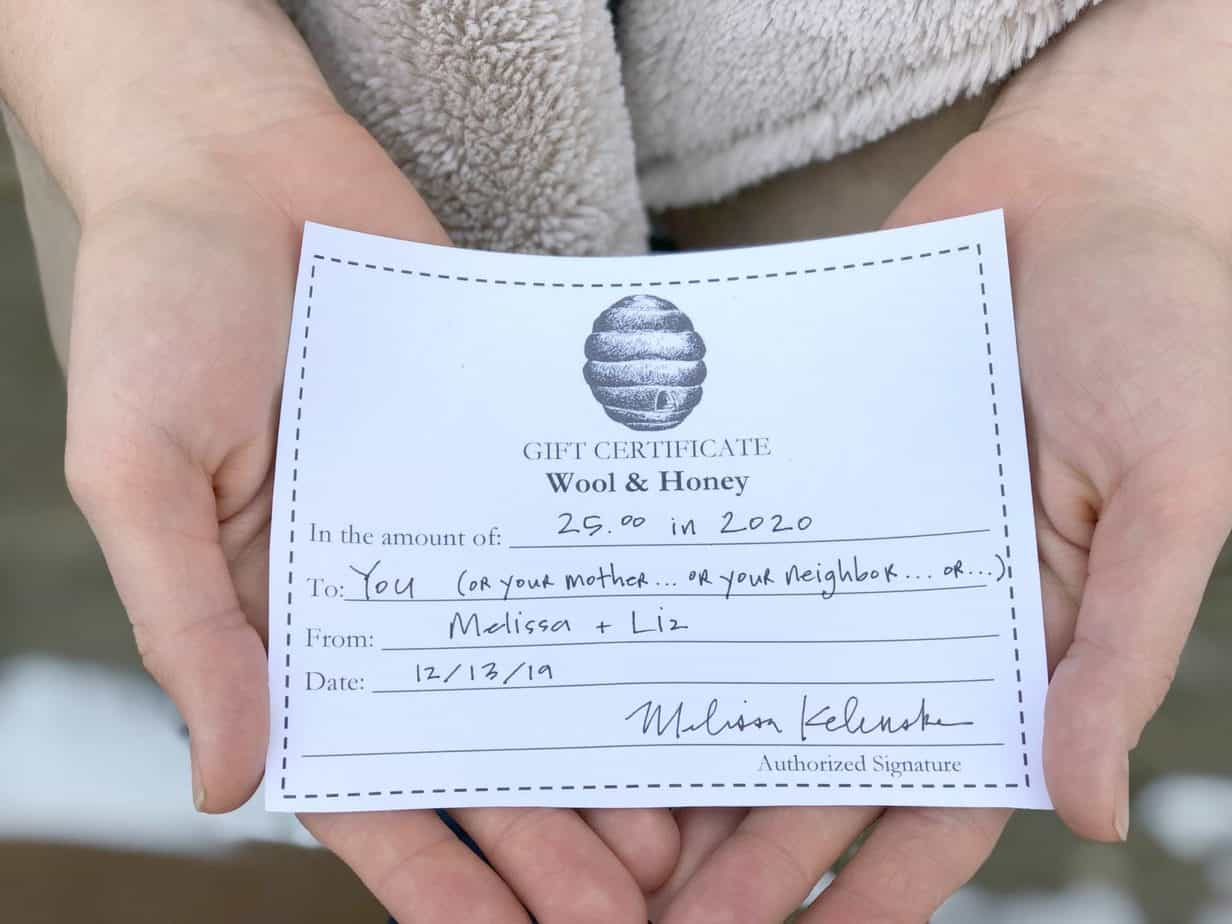 We are so grateful for this wonderful, close-knit community, which extends so much further than we could have ever imagined–it includes customers-turned-friends all over the world. We want EVERYONE to have a magical 2020 filled with Making, and in a small way, we hope we can help.
We'd like to give each of you a $25.00 gift certificateto use in 2020. There is no purchase necessary, nothing you need to do to apply–it's completely FREE. It's our Christmas gift to you.
You can use it to take a bit of pressure off your own gift giving (think of your mother or your neighbor or your best friend…), but of course you can keep it for yourself, too–a reward, perhaps for giving so much of yourself in 2019.
We hope that everyone reading this truly takes us up on this offer–and that you pass the word to everyone you know, especially those who might not already receive our emails. Forward this email to a friend, tag them on Instagram and Facebook, share and re-post our posts on social media; we want as many Makers as possible to have a very Merry Christmas.
Click HEREto pick up your free $25 gift certificate now throughout the weekend.
Please limit to one per person. If you're attending the party tomorrow evening, please refrain from signing up online.