$34.49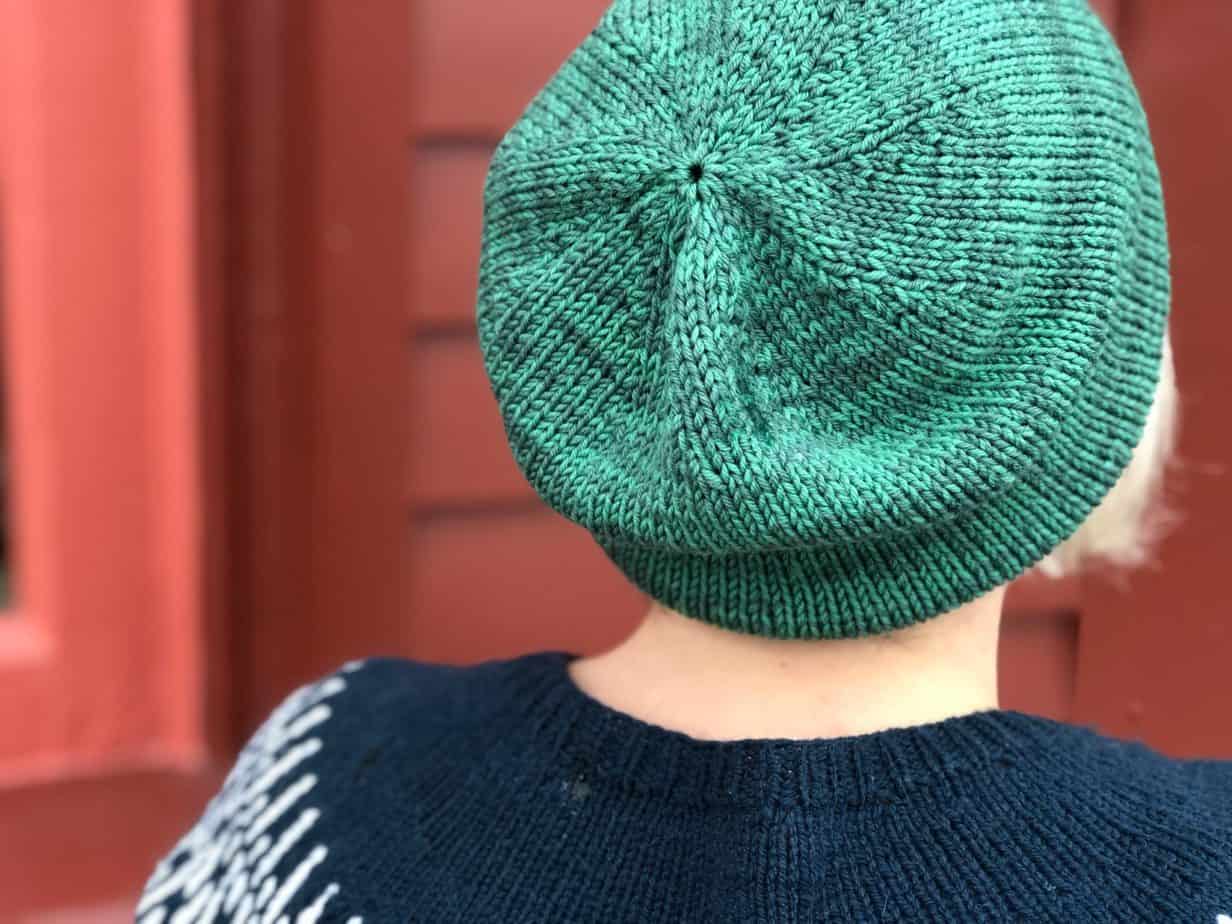 For our last of our 12 Knits this year, we found a pattern that's so good, we couldn't have come up with anything better–perhaps the very best beginning hat pattern we've ever seen. We'll be using this as our go-to hat in the shop for the rest of our days–the combinations for yarns, fibers and colors are endless, and it works for every gender. Thank you to Jared Flood from Brooklyn Tweed for this creation!
In the words of the designer….
"With Cloudline we challenged ourselves to design the perfect 'first hat' pattern for a new knitter while also creating an appealing project for seasoned knitters as well. This hat is knit using only basic techniques: the knit stitch, the purl stitch, and the knit-2-together decrease and is the perfect project for practicing circular knitting (or for whipping up last-minute gifts!).
Cloudline's bi-colored marl fabric is created by holding two strands of fingering-weight Peerie together as you knit. With 45 colors to mix and match, hundreds of striking fabrics can be created, allowing for endless variations and a finished look that's uniquely your own. We've found the colorplay aspect of the pattern to be quite addicting, and we can't wait to see which unexpected combinations will become new favorites!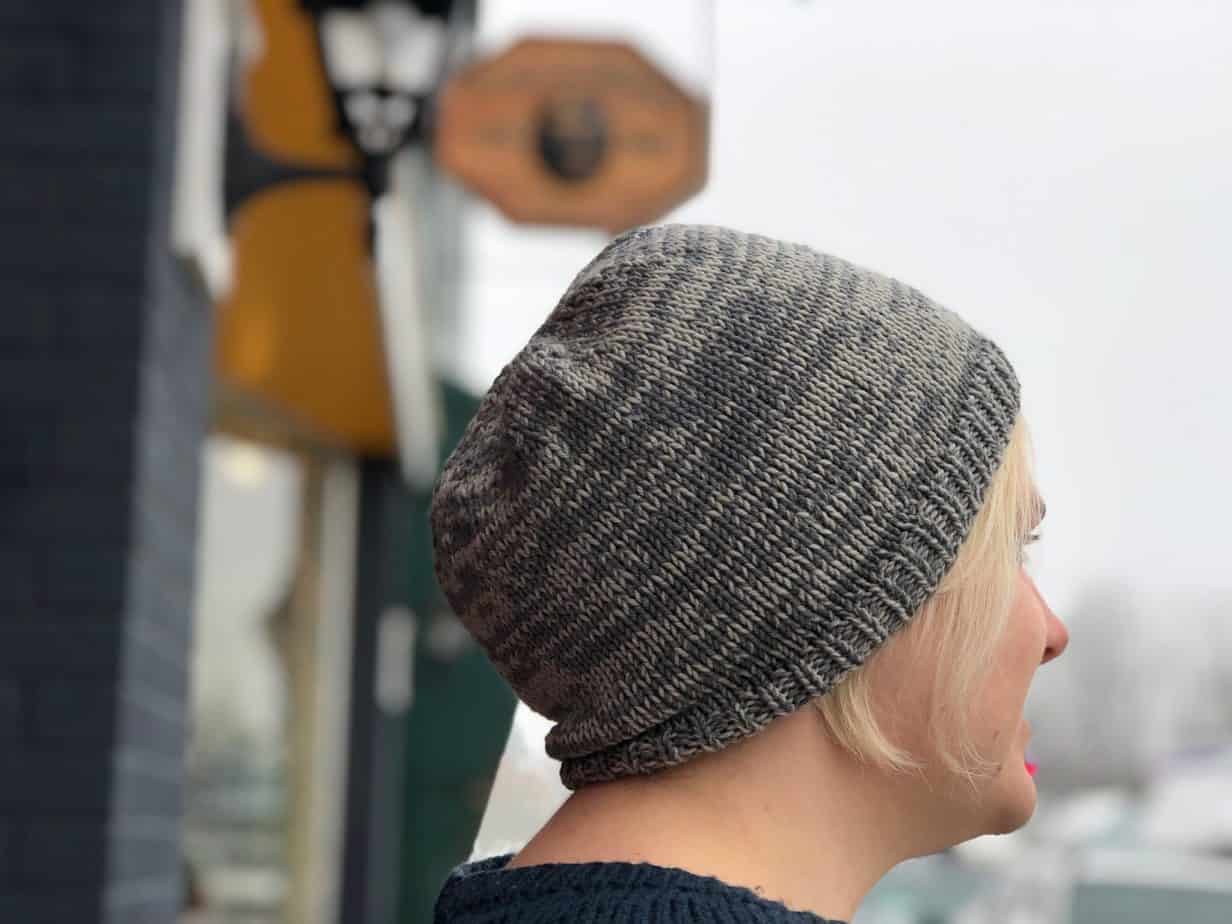 The finished hat is fully reversible, featuring a distinctively different look on each side. The RS stockinette fabric works up in a random color-pooling pattern with a slightly pixelated feel that evokes abstracted clouds on the horizon. The WS reverse stockinette fabric mixed colors result in a softer, more painterly effect. Wear with pride whichever side! Knit in Peerie's plump merino, Cloudline brings all the warmth you covet in a hat, with the coziness to make it a year-round staple."
Melissa knit the green, slouchier version in Aurora + Lovat and the more fitted gray version in Henge + Gale.
NEEDLES
Size A (for Main Fabric)
One 16″ (41 cm) circular needle
Suggested Size: US 7 (4.5 mm)
Size B (for Brim)
One 16″ (41 cm) circular needle 1–3 sizes smaller than main needle
Suggested Size: US 5 (3.75 mm)
FINISHED DIMENSIONS
One size fits most
20″ (51 cm) circumference, 8½" (22 cm) length
To order the kit:
Choose your 2 colors of  Brooklyn Tweed Peerie (1 skein of each color). Remember: we're offering a special on Peerie through 12/31–buy 5 skeins, get 1 FREE. Enter coupon code freepeerie at checkout.

Learn how this kit qualifies you to win FREE yarn through the 12 Knits of Christmas 2019 program HERE.