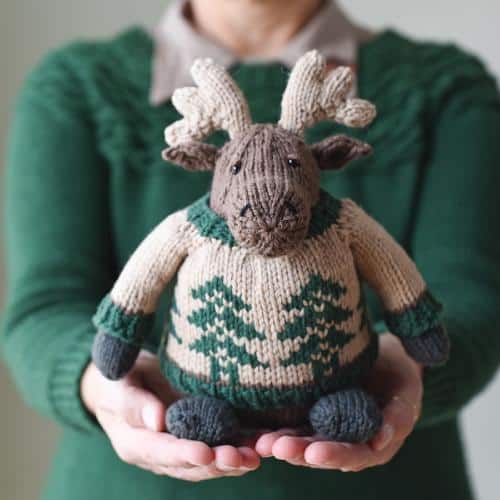 Susan B. Anderson is a best-selling knitting book author, designer, award-winning blogger, writer and international knitting instructor. Susan's love of knitting and wool has spanned over 30 years, while she has worked as a freelance designer for many top yarn companies, magazines and independent companies. We have loved Susan B. Anderson almost as long as we've been knitters; Itty Bitty Hats was one of the first books to make it into both of our knitting libraries and we are honored to have the opportunity to introduce her to our loyal customers. Susan's newest venture, Barrett Wool Co., is an especially exciting addition to the knitting world–we'll have a trunk show here with kits and Midwest-made yarns–and you better believe she'll be teaching a class.
Previous Events
2019
July 12-14th. A Long Summer Weekend with Plucky + Grocery Girls. Click HERE to read more. Click HERE to watch the podcast we filmed together!
May 25th. Our 19th Anniversary Celebration. Click HERE to read more.
April 27th. Worldwide LYS Day. 
April 1st-May 31st. The Mae Cardigan KAL. Click HERE to read more.
March 15-April 15th. The Colors of Leelanau.
February 22-24th. A Wintry Weekend with Marie Greene of Olive Knits + Rachel Lundstrom of Six and Seven Fiber. Click HERE to read more.
2018
Saturday, December 8th. Our Annual Christmas Party.
October 15th-November 15th, 2018. Wool & Honey Sweater KAL.
June 30th, 2018. An Evening with Chloe Benjamin, NYT Bestselling Author of The Immortalists.
June 23rd, 2018. Polka Festival Parade.
June 1-30th, 2018. Mon Manet KAL.
May 26th, 2018. Our 18th Anniversary Celebration.
May 5th, 2018. Our Annual Fiber Garage Sale + Maker's Market. Click HERE to learn more.
April 21st, 2018. Worldwide Inaugural LYS Day.
March 1st-March 31st, 2018. Lesley KAL.
February 9-25th, 2018. The Ravellenic Winter Games.
2017
December 9th, 2017. Our Annual Holiday Party with Nice & Knit.
November 30th, 2017. A Holiday Pop-Up Shop with artist Ashlea Walter. Find out more info HERE.
October 31st-November 30th, 2017, Georgetown KAL.
November 24-27th, 2017. Thanksgiving Weekend 2017. Find out more info HERE.
September 22nd-24th, 2017. Greater Traverse Yarn Shop Hop. 
August 4-6, 2017. Yarn-to-Table Weekend with Why Knot Fibers + Birch Point Farm. 
July 20th, 2017. A Nice Cream Social with special guest Christine Chitnis.
July 1st-July 31st, 2017. Moto Jacket KAL.
March 1–April 15th, 2017. Hancock Sweater KAL.
January 1–February 20th, 2017. Find Your Fade KAL.
January 19th, 2017. The True Cost: A Movie and Panel Discussion.
2016
December 3rd, 2016. Our Annual Holiday Party with special guest Andrea Mowry.
October 28th-30th, 2016. A Brooklyn Tweed Trunk Show with special guests Jared Flood & Julie Hoover.
September 27th, 2016. An Evening with Stephen West.
September 23-25th, 2016. Fifth annual Greater Traverse Yarn Shop Hop. Visit the group's Facebook page for more information.
May 26-28th, 2016. Sweet Sixteen Celebration with The Plucky Knitter. Read about the weekend on Sarah's blog HERE.
2015
October 10-12th, 2015. YOTH Yarns Cocktail Party, Trunk Show and Farmhouse Brunch with Veronika Jobe.