The Painted Bee Bucket Tote
$77.99 $77.99
This tote is made-to-order and will ship within 6 weeks.
Brand new to the Leland Gal line, the bucket tote is sturdy, roomy and nautical–the perfect shoreline-inspired bag for Makers. (We LOVE the allover bee-print fabric.) Easy to wipe down with a magnetic interior closure, this tote sits upright and is large enough for a sweater project, The Painted Bee Port Pouch, a bottle of water and a book. And yes, the shoulder strap is a rope.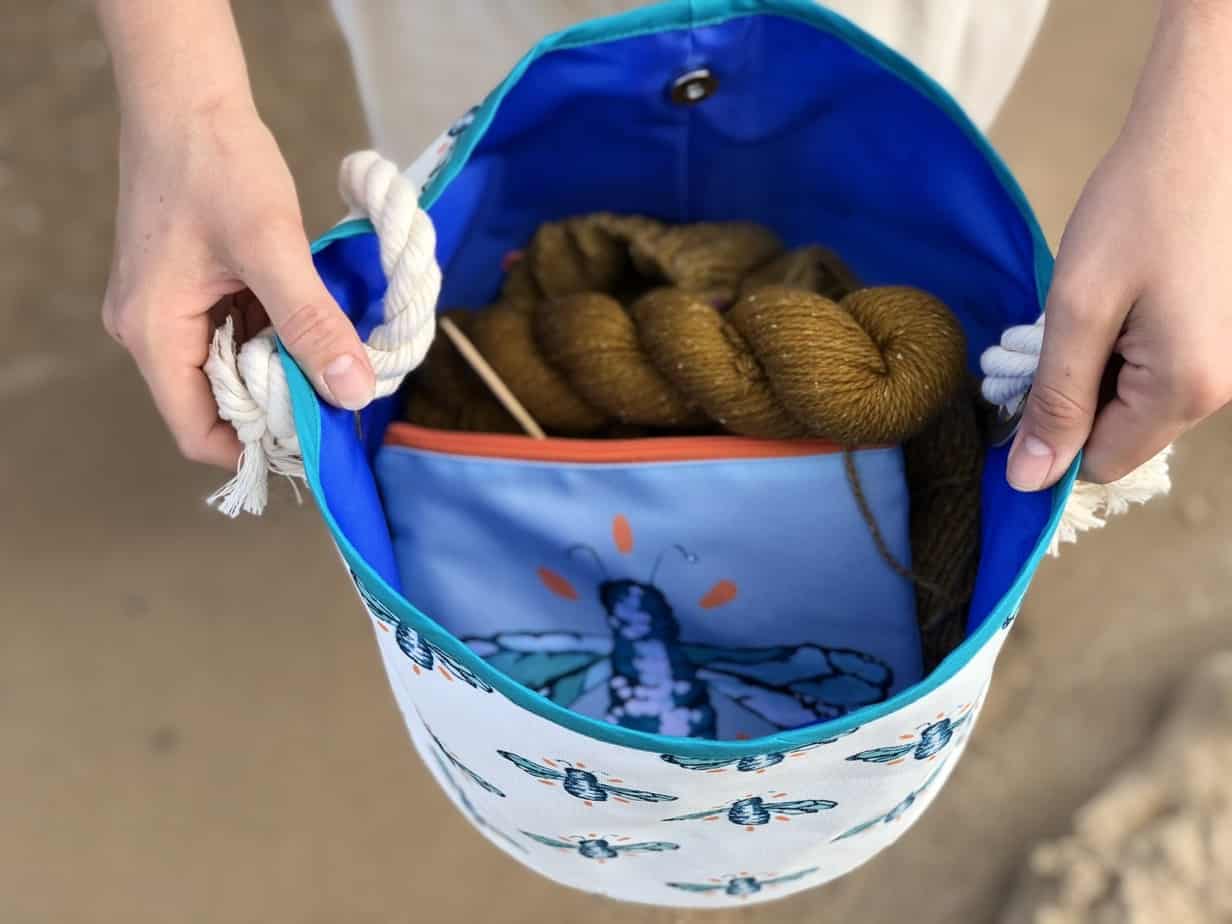 The Painted Bee collection was created specifically for Wool & Honey by local artist Maggie Revel Mielczarek of Leland Gal.