$5.99 $5.99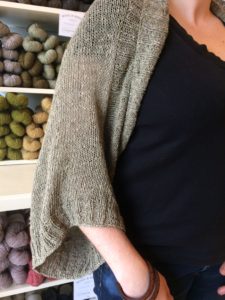 It's no secret that sweater weather is our favorite weather–hot drinks, cozy socks, wooly wool all make us happy to spend more time inside as the days get a little shorter. However, many of our customers don't get to experience the full change of seasons that we do here in Northern Michigan; for those of you in Florida, California and Arizona, a shrug is the closest thing you'll get to wearing a wool sweater and even so, only on the coldest February nights.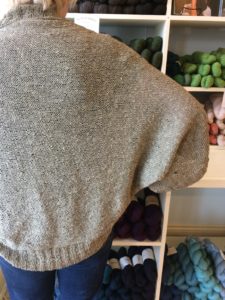 Liz knit this one-size-fits-all piece in YOTH Yarns Best Friend, a new yarn that's 75/25 cotton and wool, and 100% grown, spun and dyed in the USA. It's loose, it's light, it's airy–and best of all, it's simple to knit. It's perfect for when you need a bit of protection against a cool evening chill on the patio, the blast of AC in the office or, when you're in Northern Michigan, wear it in the winter over a long-sleeved tissue tee. Get started now and you'll have a piece to wear with a summer dress–may we suggest Natural Vanilla for a casual bridal shrug?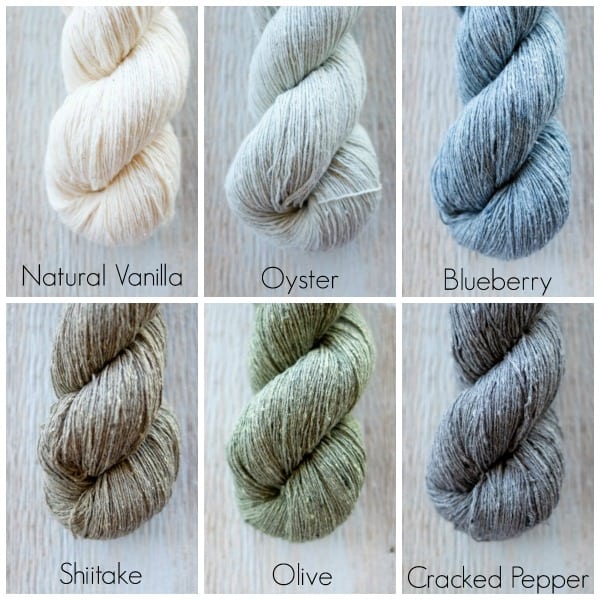 This shrug 26″ deep across the back, with a 42″ wingspan and requires 1100 yds of fingering weight yarn.
Interested in the Evergreen Shrug Kit? Find it HERE.
The pattern will be emailed to you in PDF form within 48 hours of purchase.