Imagine a morning spent sipping coffee with friends, the warm summer sun on your shoulders, chatting and gathering flowers, berries and roots from a dyer's garden at your local CSA farm. Natural ecru skeins of Michigan-grown and spun yarn are prepped in tubs scattered around the farm, waiting to soak up dyes in the afternoon. An indigo vat is bubbling and there are willow branches and coreopsis and madder and goldenrod, splayed out in a natural rainbow. The dinner bell rings and you slide into your spot on a bench at the farmhouse table laden with still-warm veggies and fruits, harvested from the ground just hours before. With a full belly, you head off for some tutelage from the local dye experts, getting focused, hands-on instruction for dyeing yarn with Nature's best pigments. Heading home in the evening, you're buzzing with excitement–about meeting new friends, trying new foods and about the new projects you've got planned with yarn that was touched by so many creative hands right here in Michigan.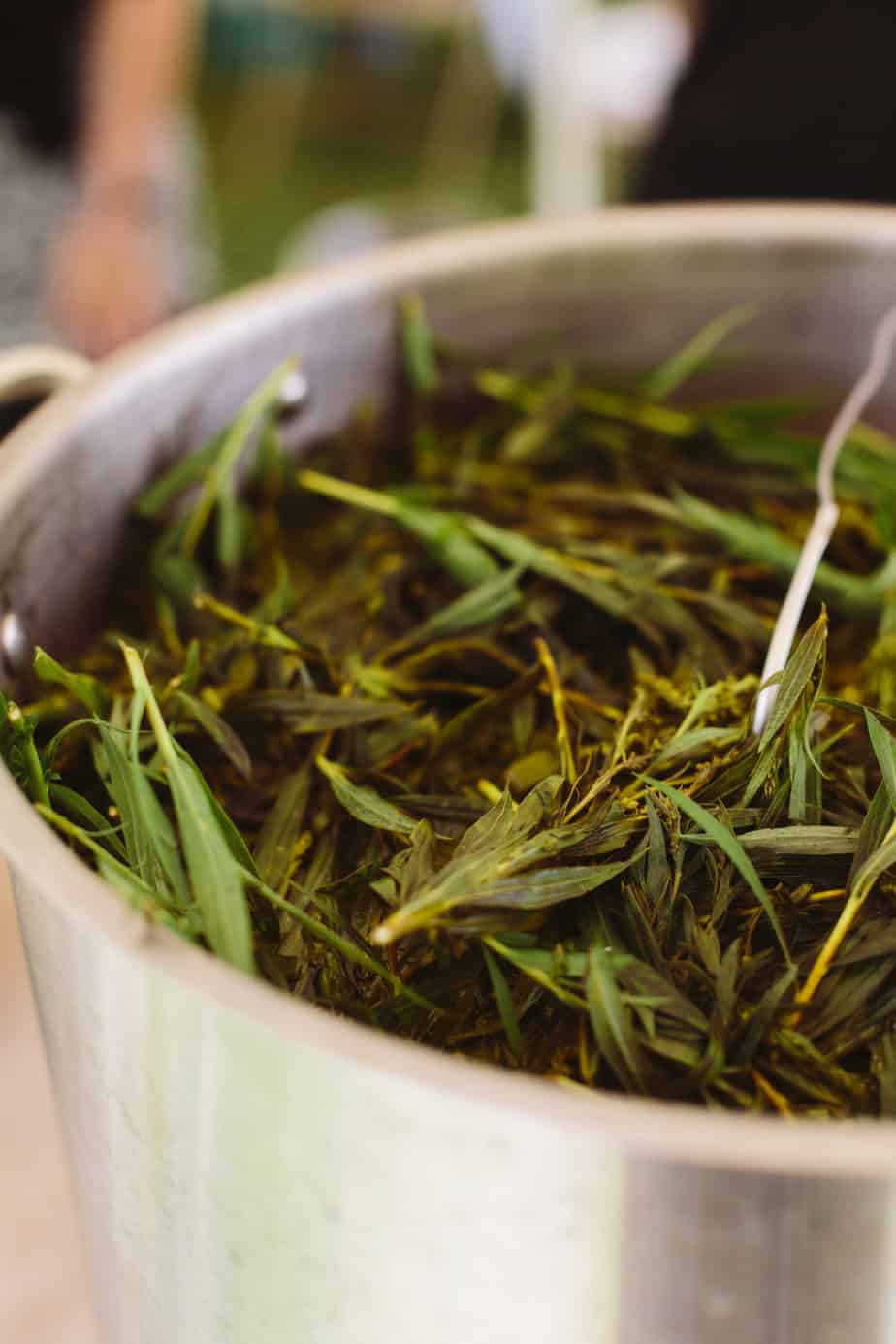 We spent the first weekend of August doing that very thing. We co-hosted a natural dye workshop with Why Knot Fibers at Birch Point Farms, where two groups of happy students spent their days foraging, preparing and dyeing yarns, surrounded by friends and fresh food in storybook perfect summer weather.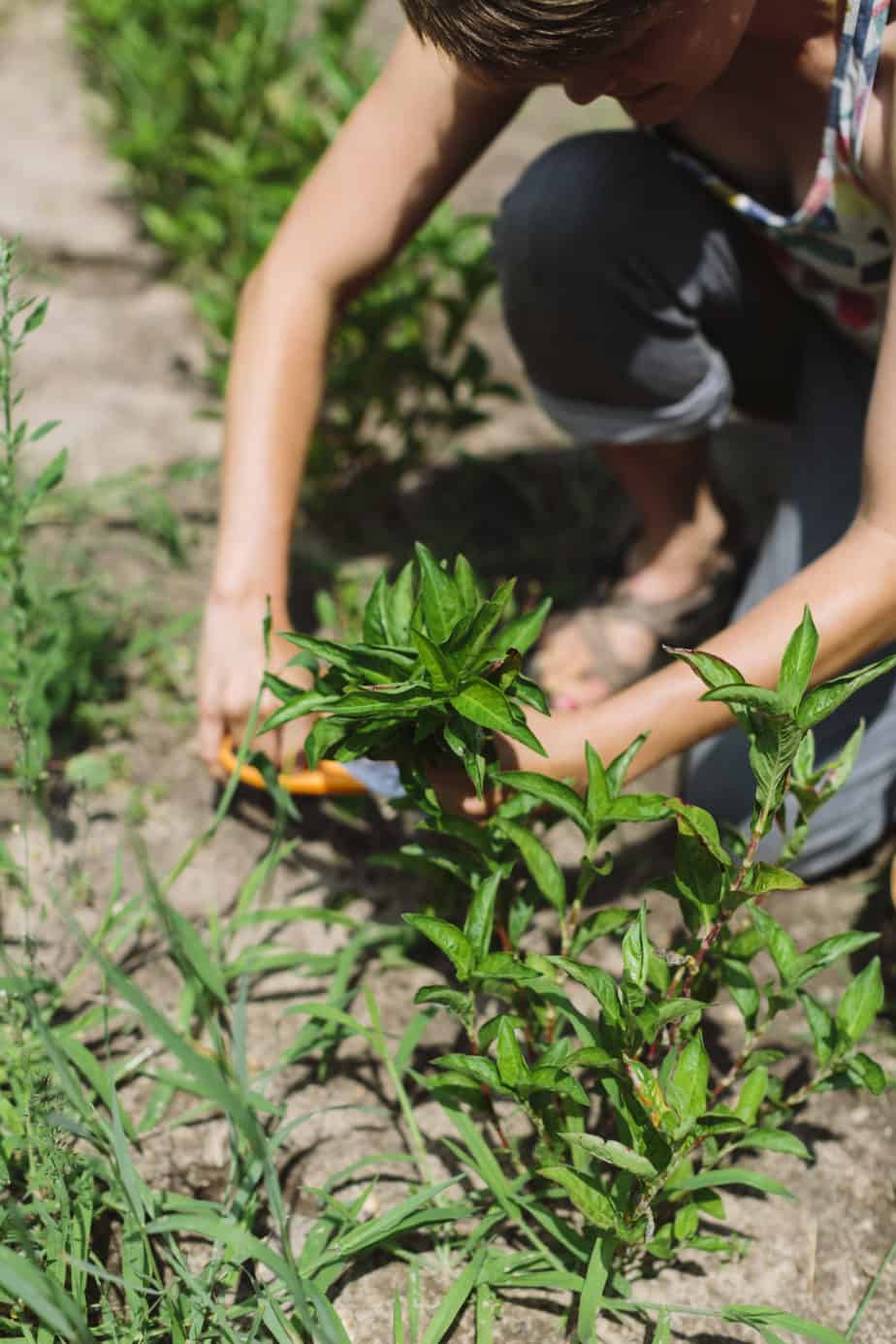 Birch Point is a CSA vegetable farm in Leelanau County, just outside of Traverse City, overlooking South Lake Leelanau. Michelle Farese is the head of the operation, bringing local foods to markets, schools and the greater Northern Michigan community for more than a decade.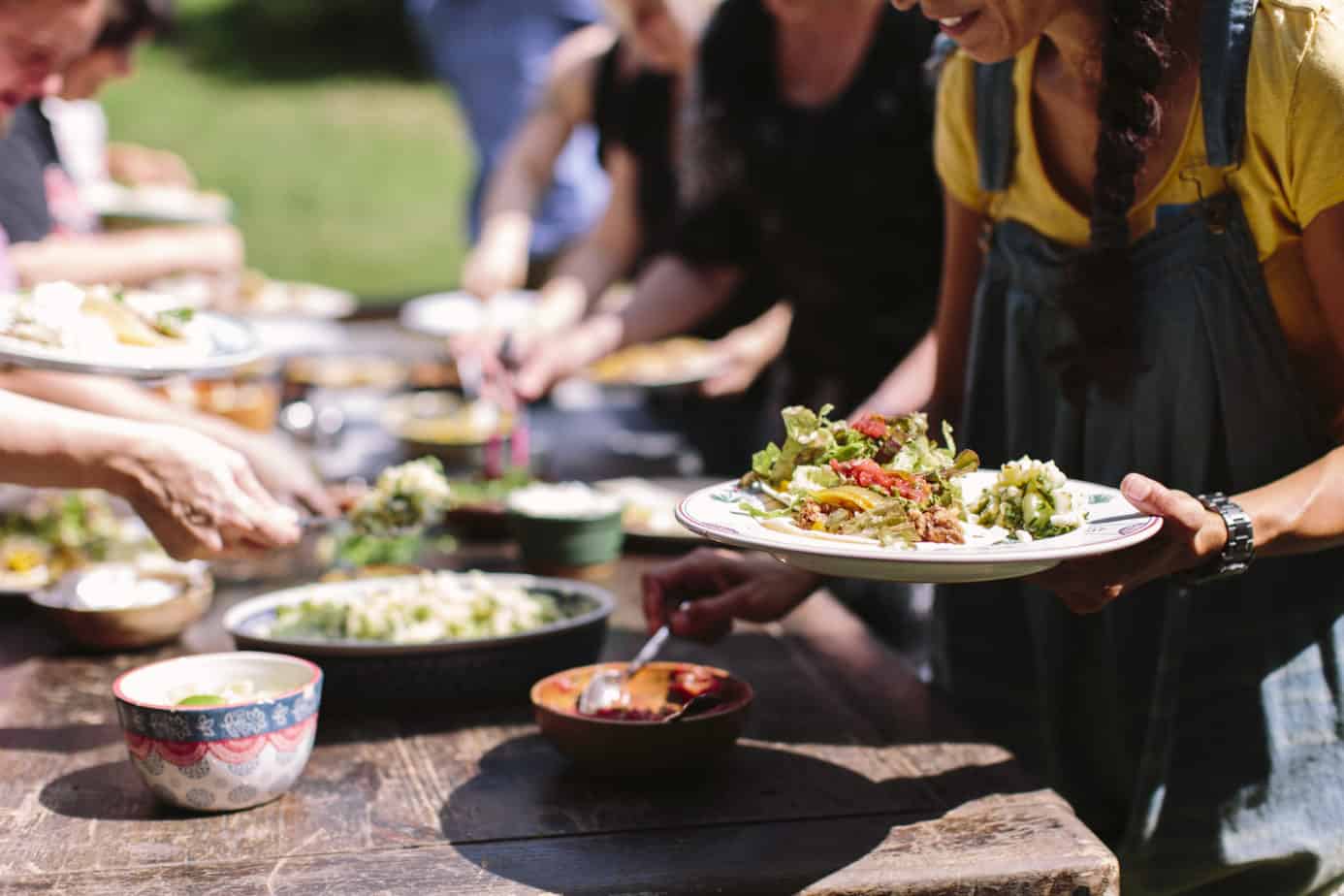 Michelle's husband, Jess Piskor, owner of Bare Knuckle Farm in Northport, served an amazing farm luncheon on both days–build-your-own-tacos filled with local grass-fed beef and veggies, local cherries and apricots and a sweet, crunchy corn salad that we're all still talking about.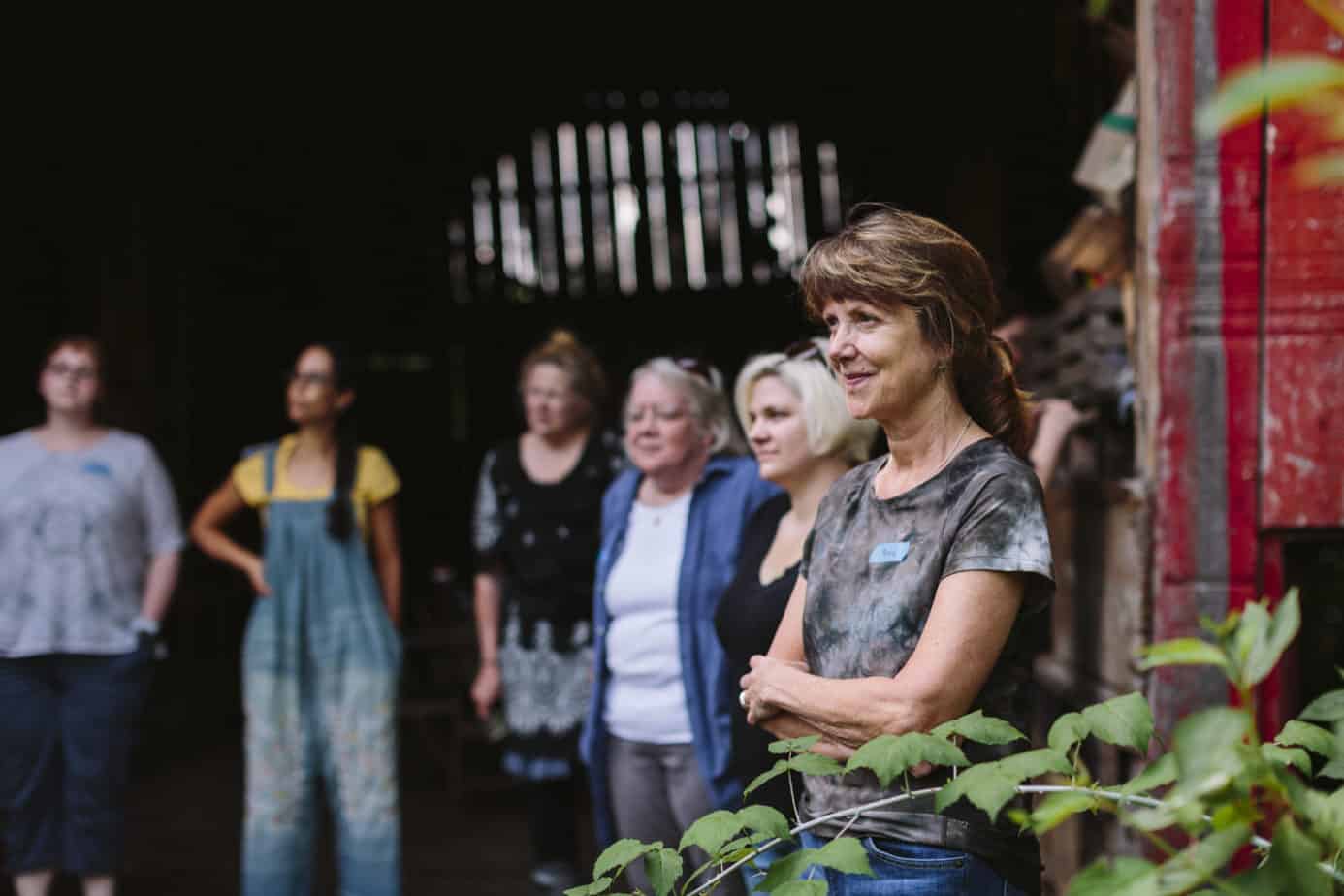 And then of course, there was yarn. Glorious yarn!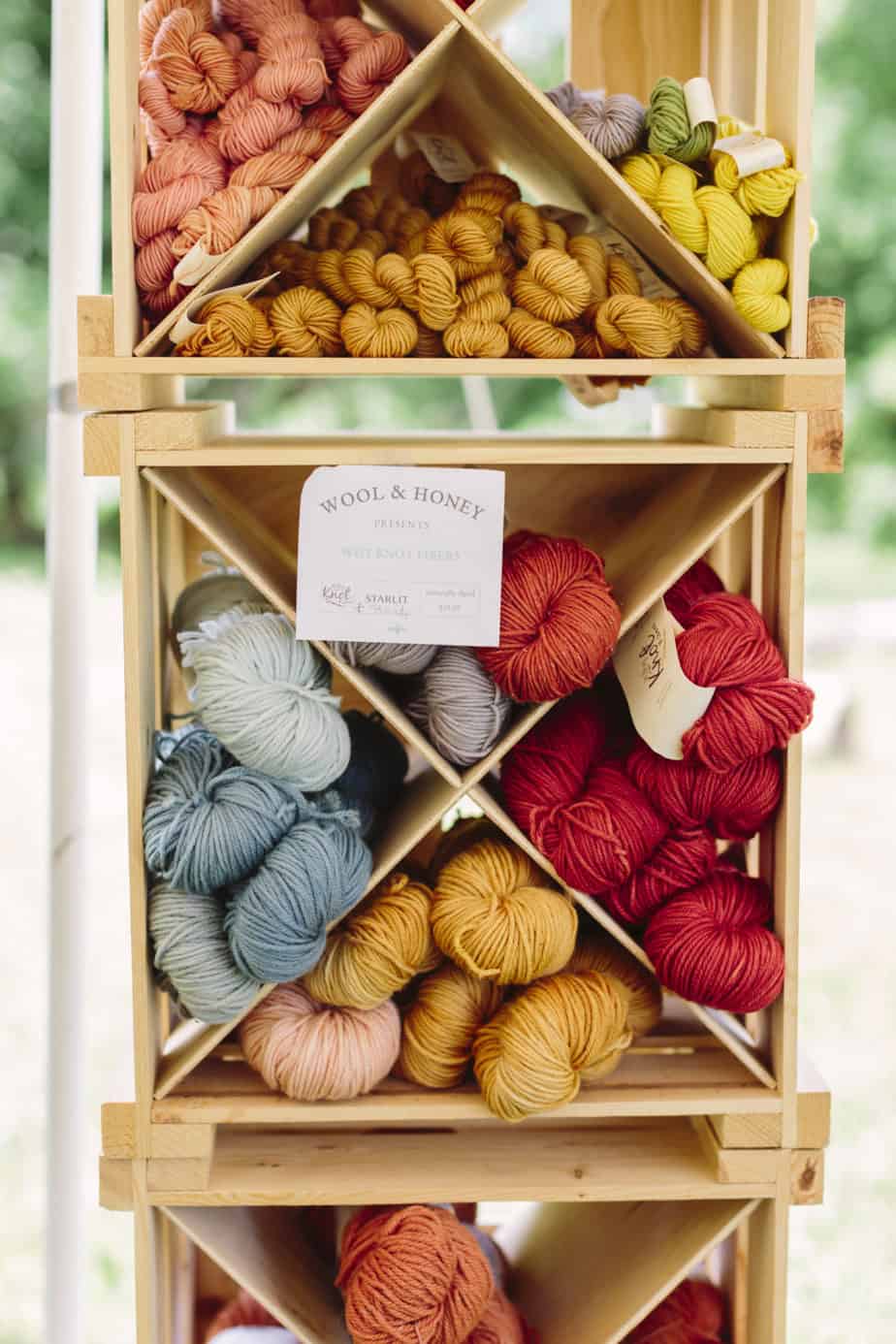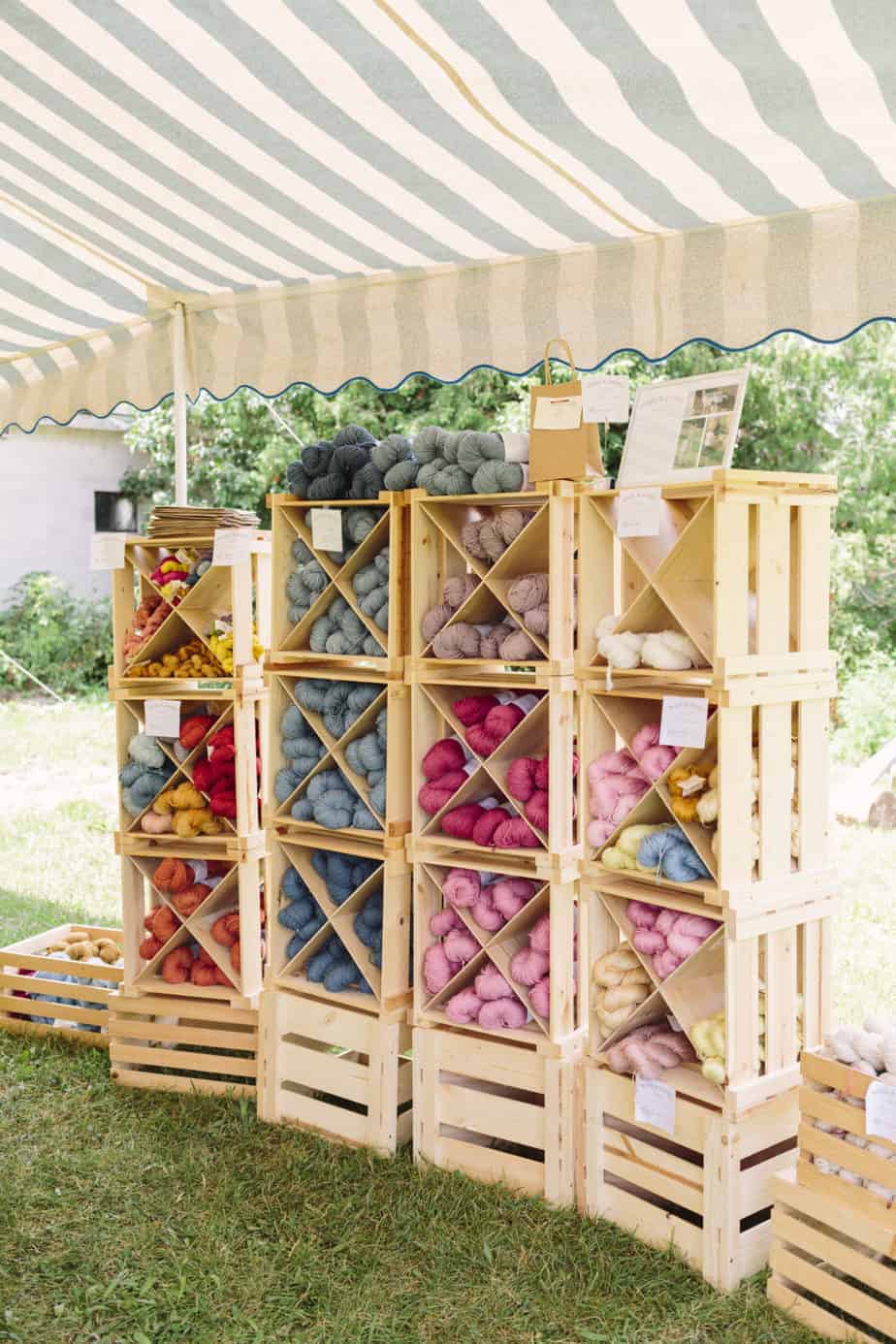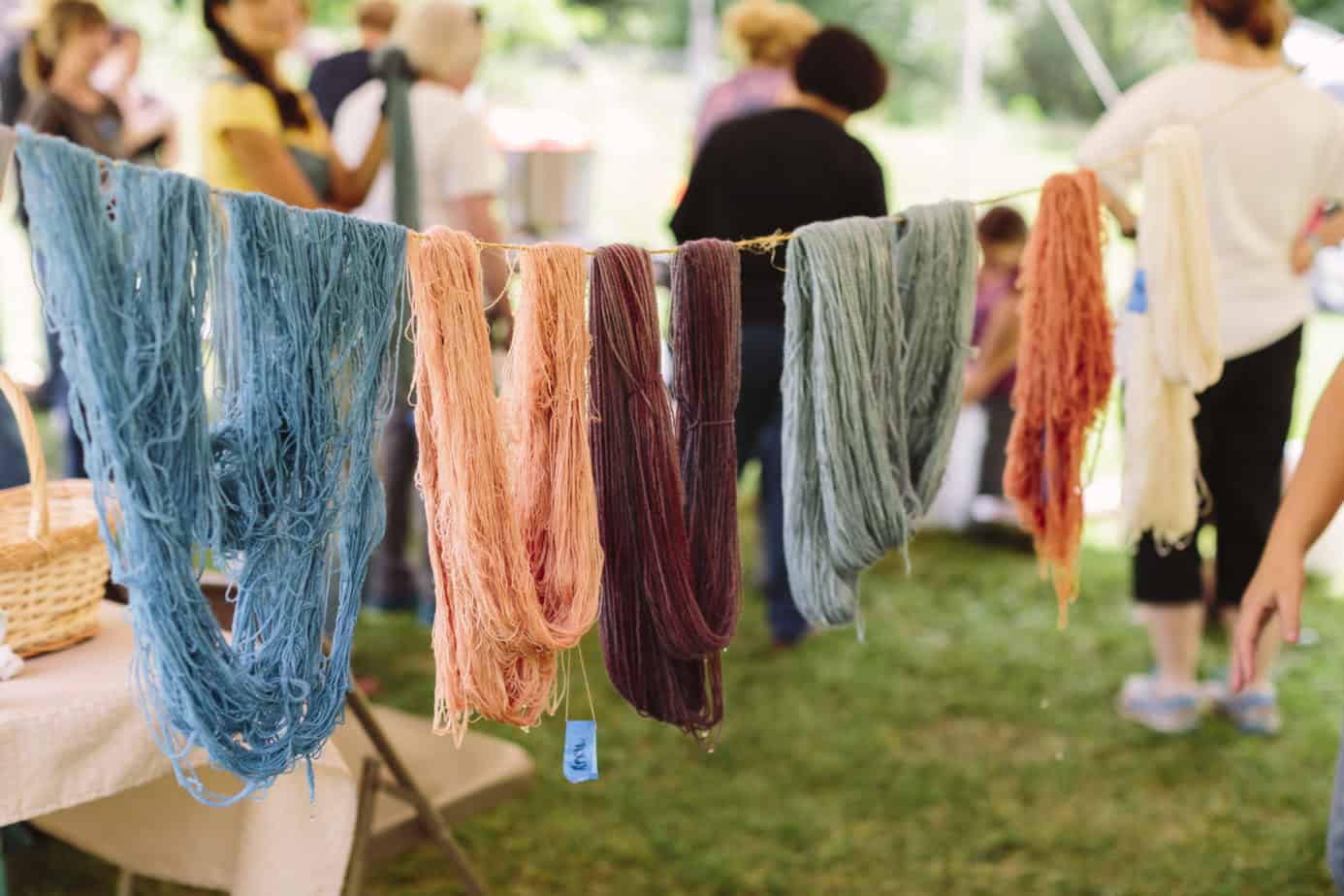 Kat and Claire, while primarily dyeing their yarn line with commercial-grade acid-fast dyes, are well-versed in the ways of natural dyeing. We were thrilled that they wanted to teach, an idea we'd been incubating since Deep Winter.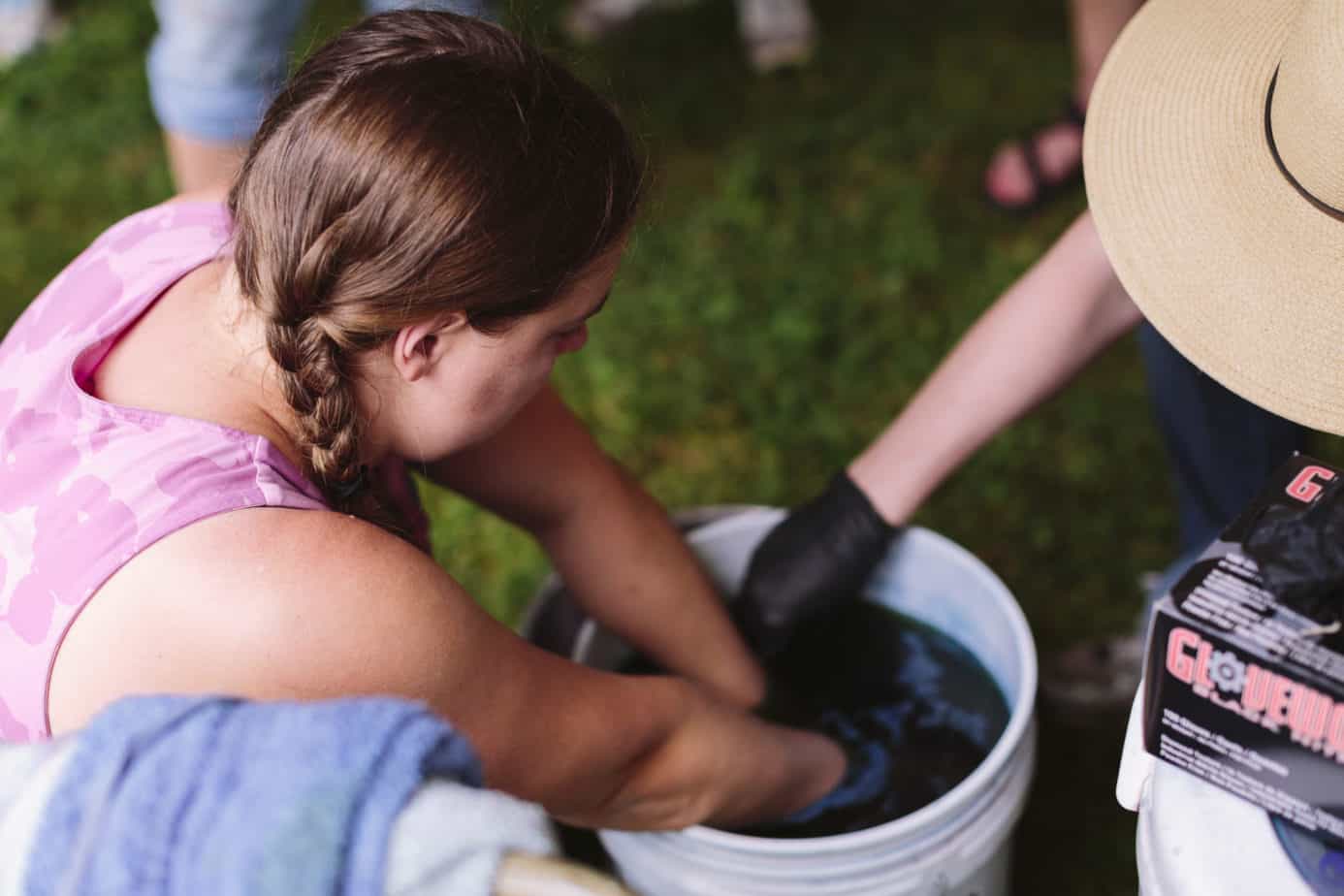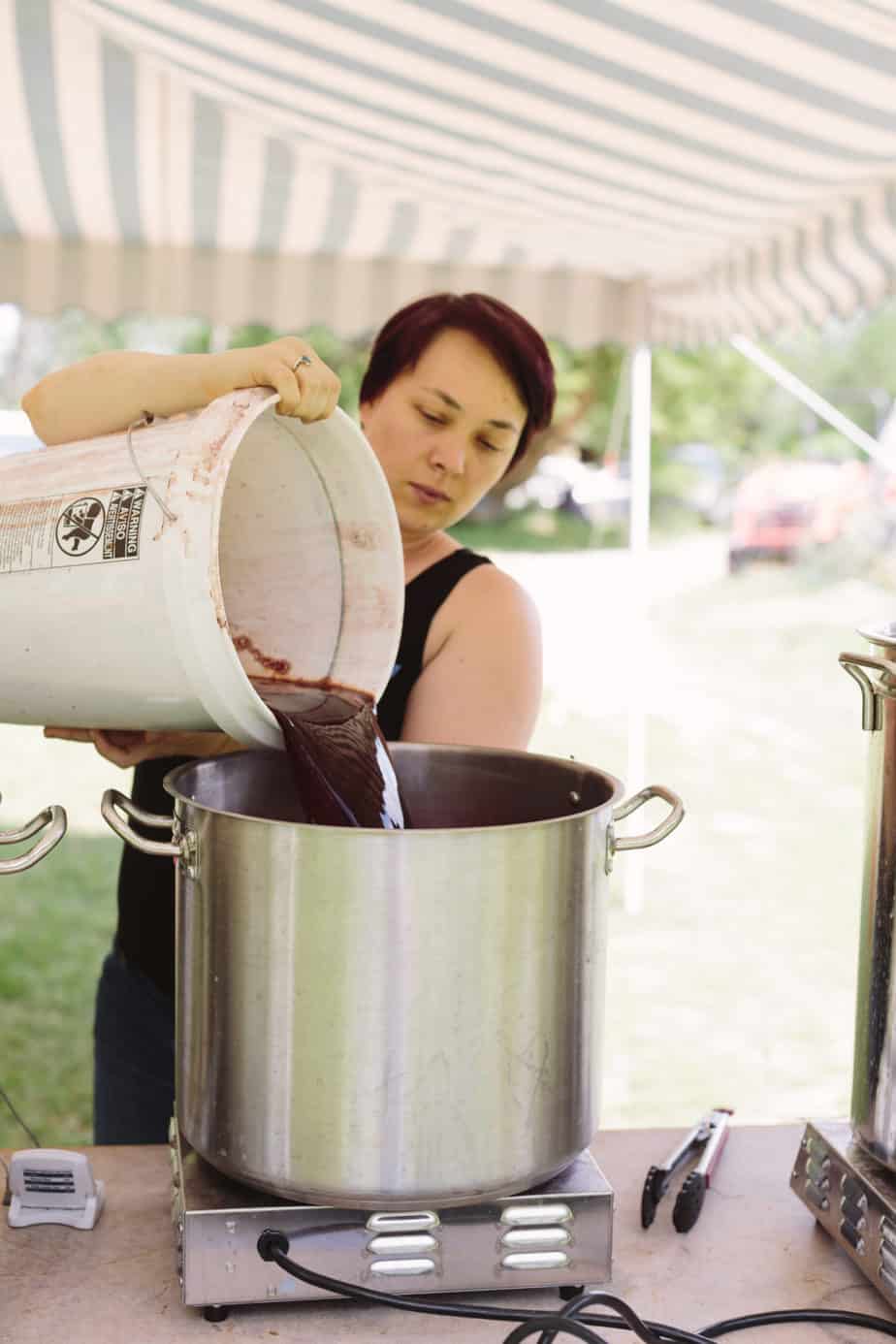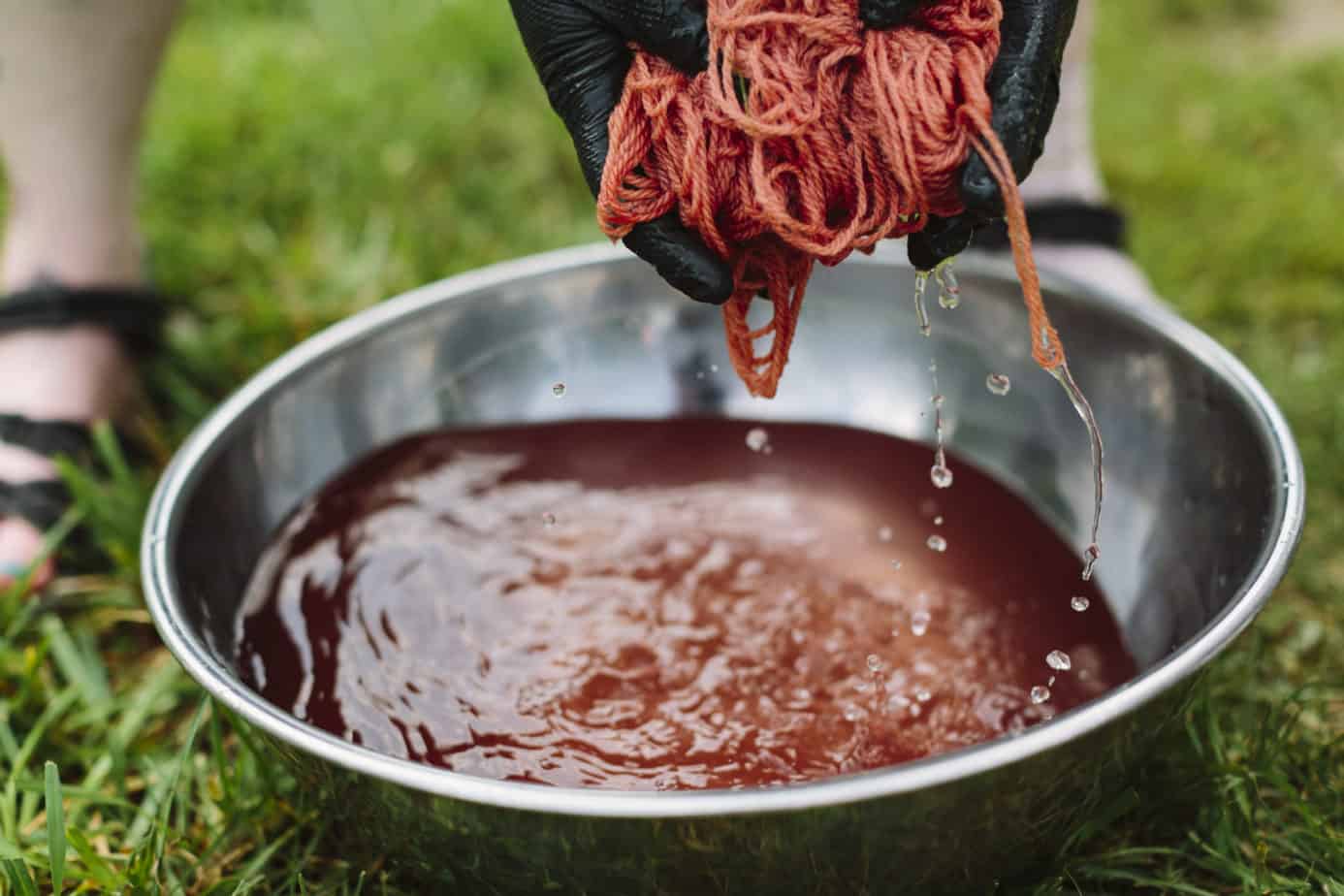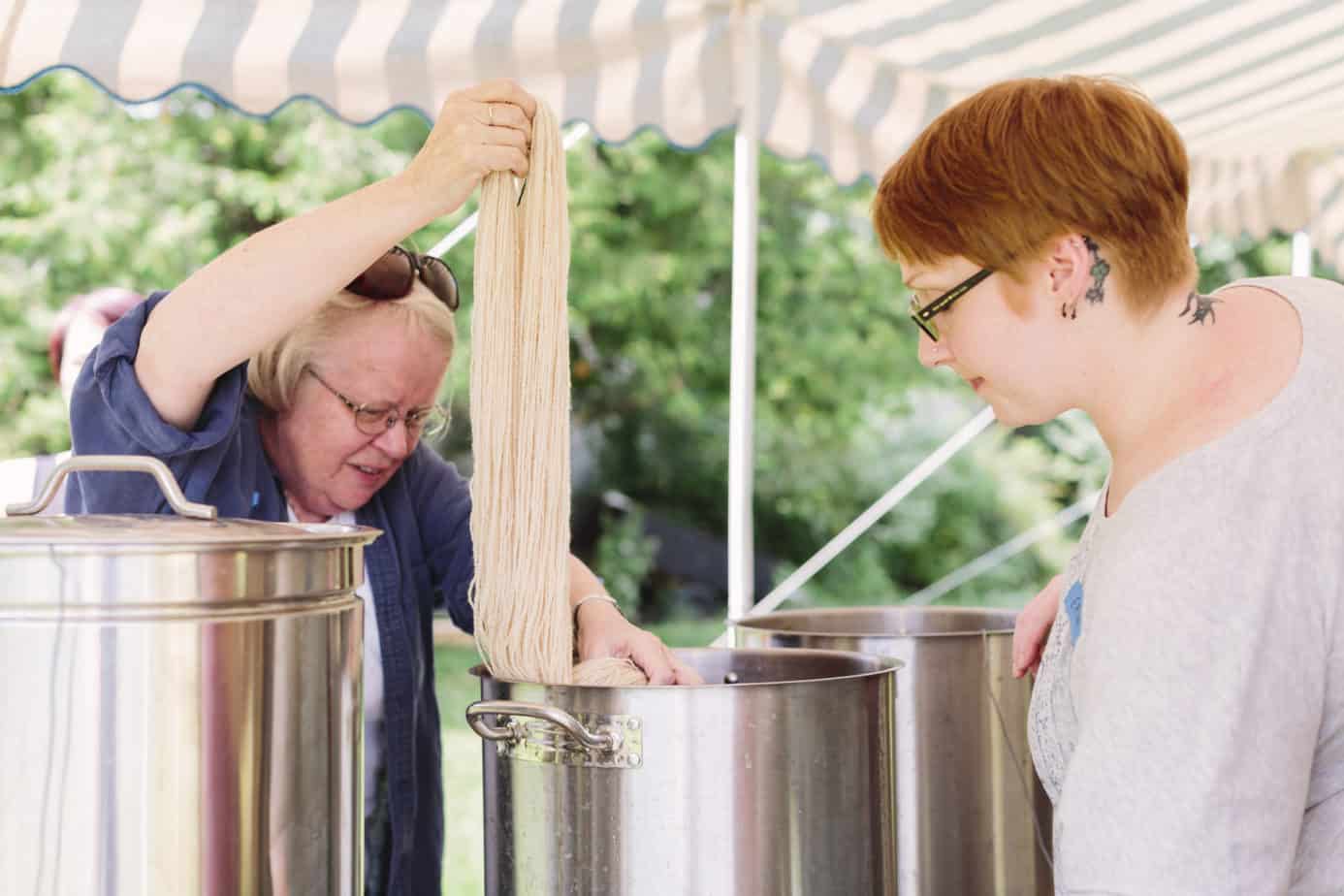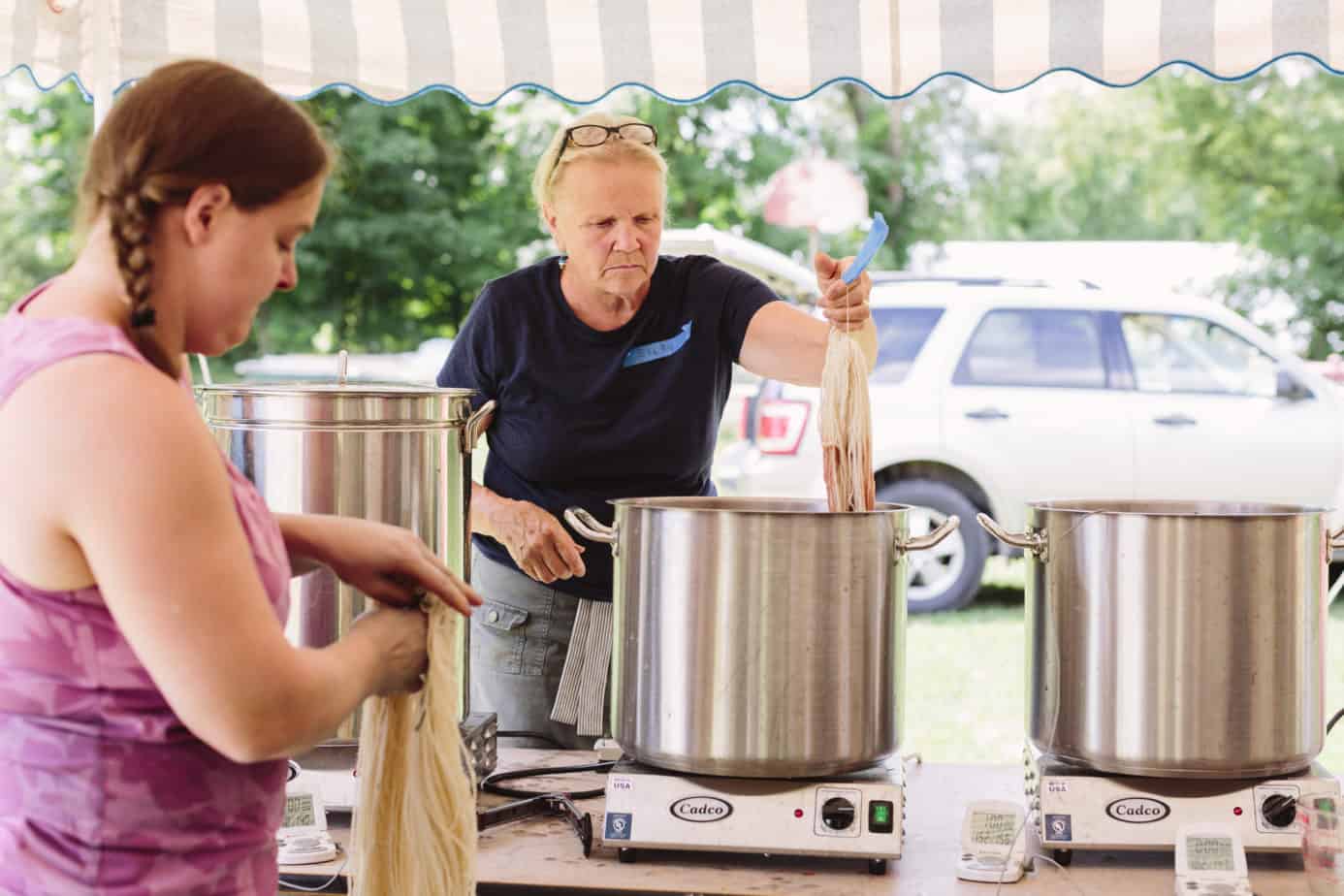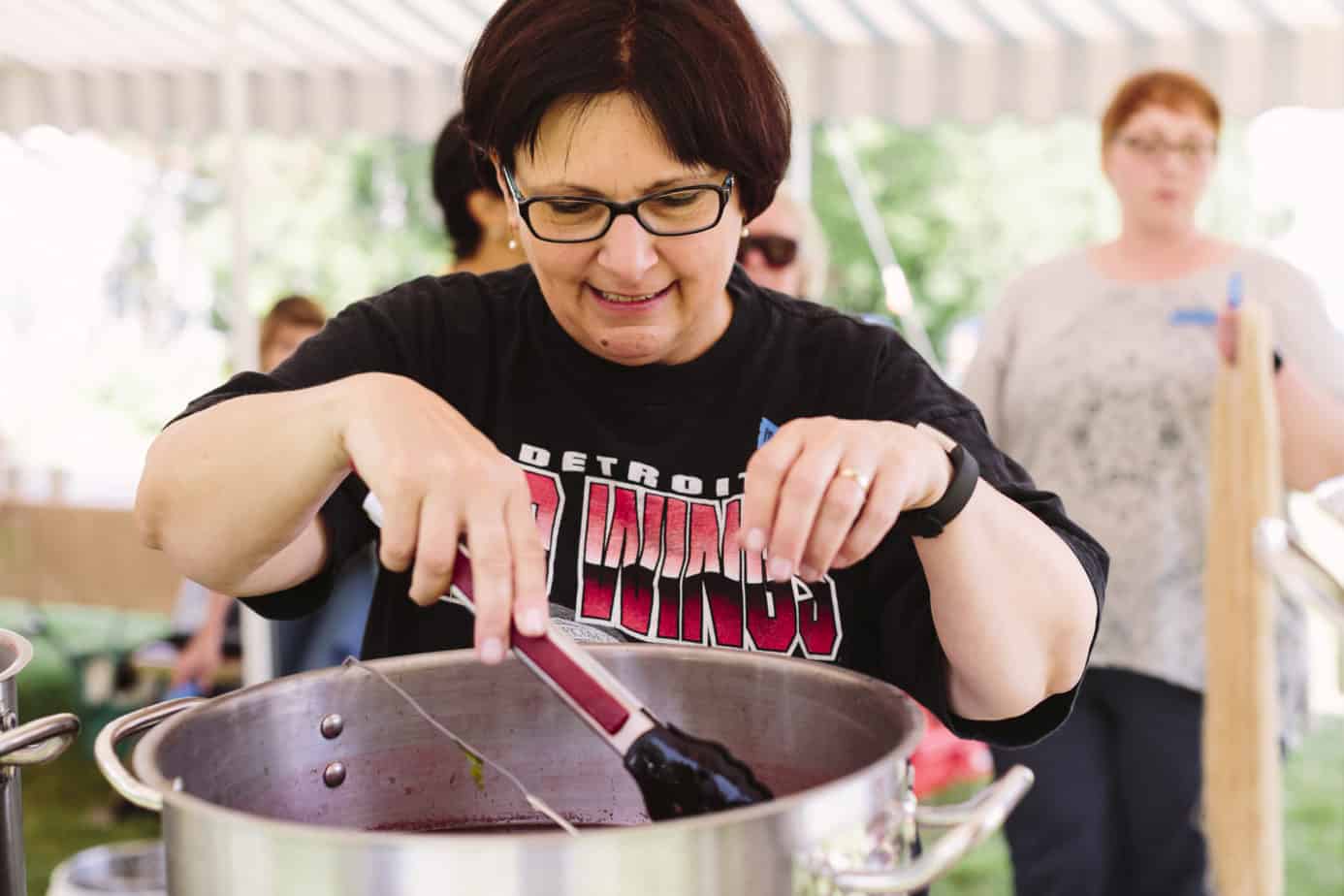 Most of the students had a bit of experience dyeing with commercial dyestuffs, but for many, this was the first experience they'd had with natural dyeing. And we think most of them were thrilled with the results, even the unexpected ones.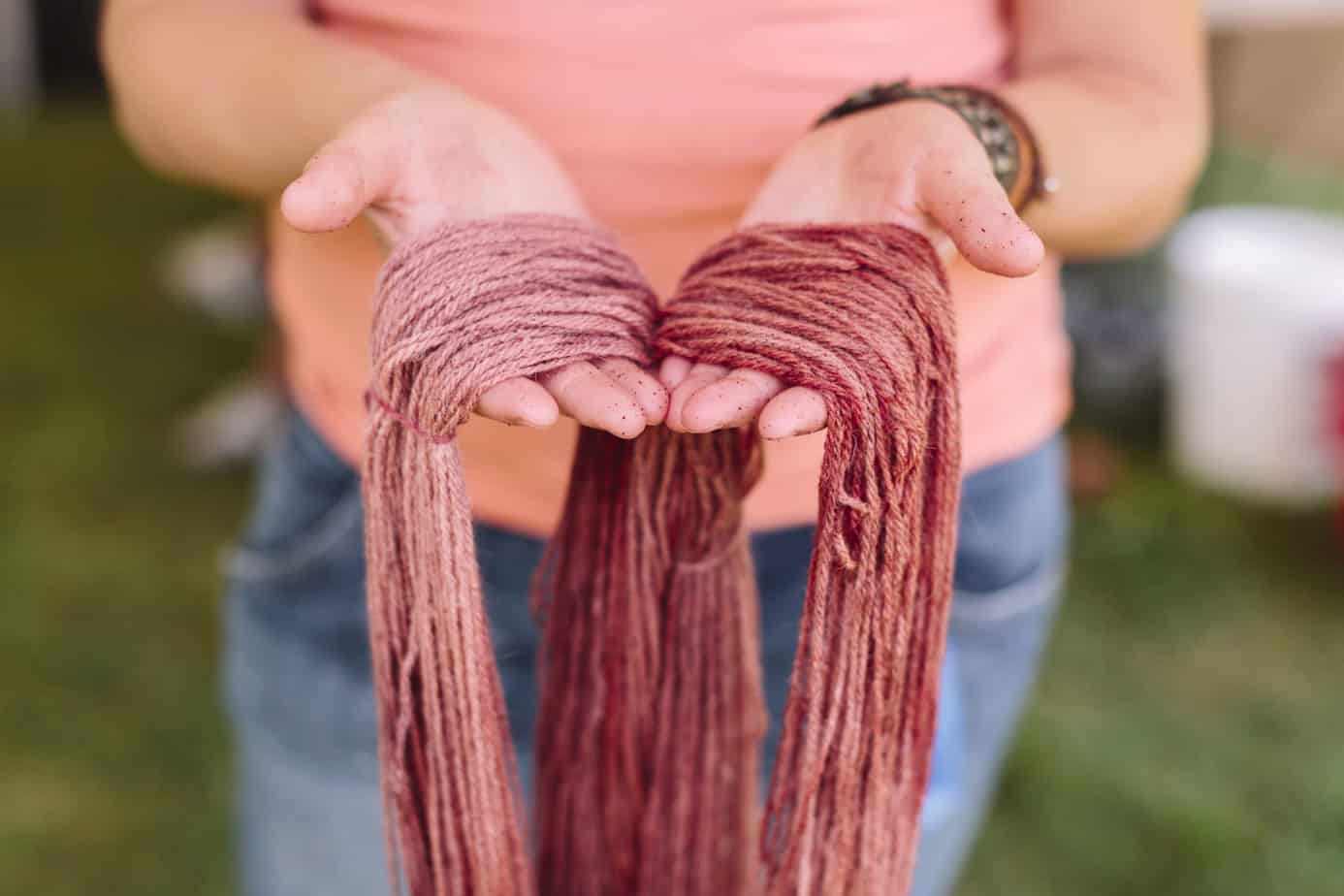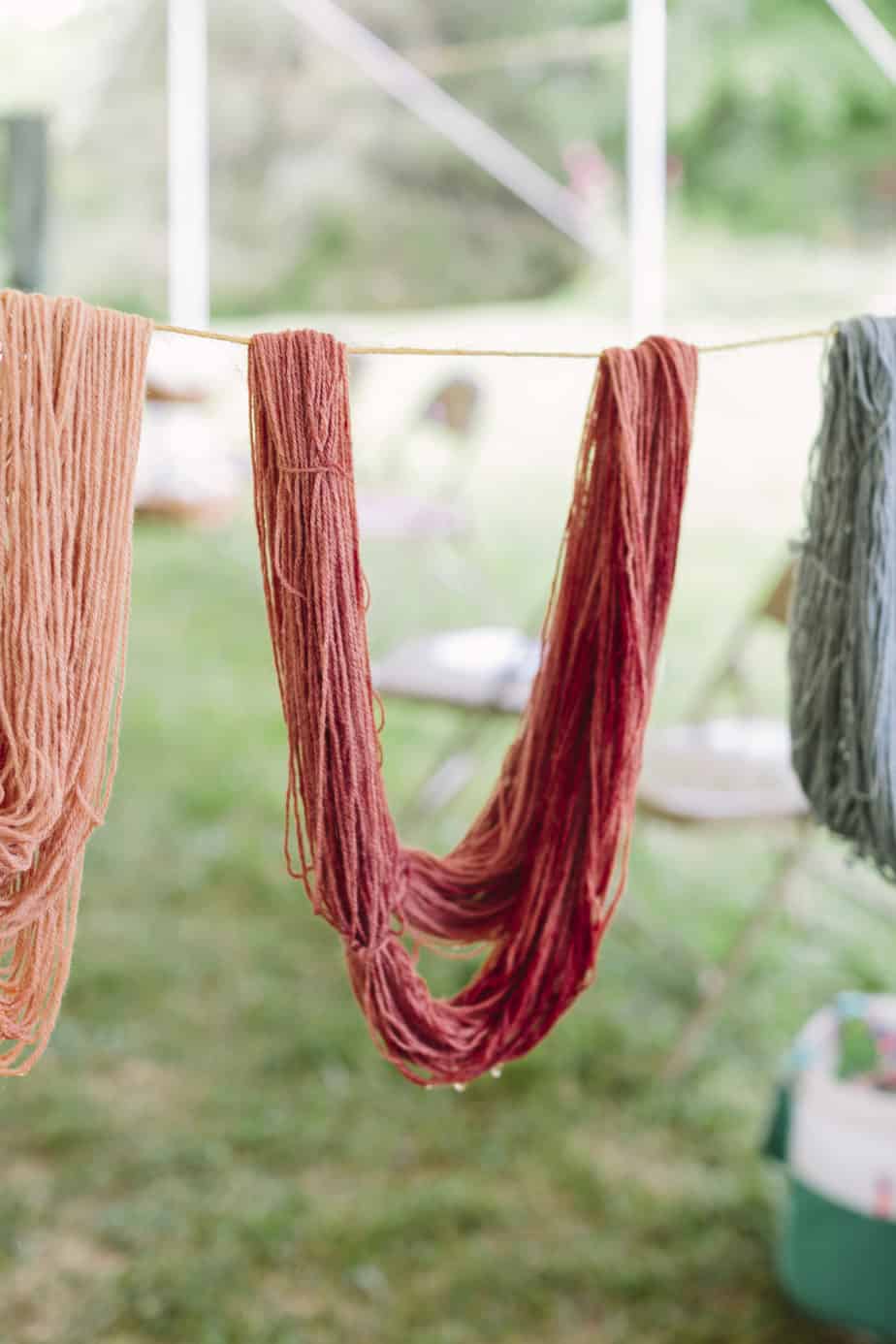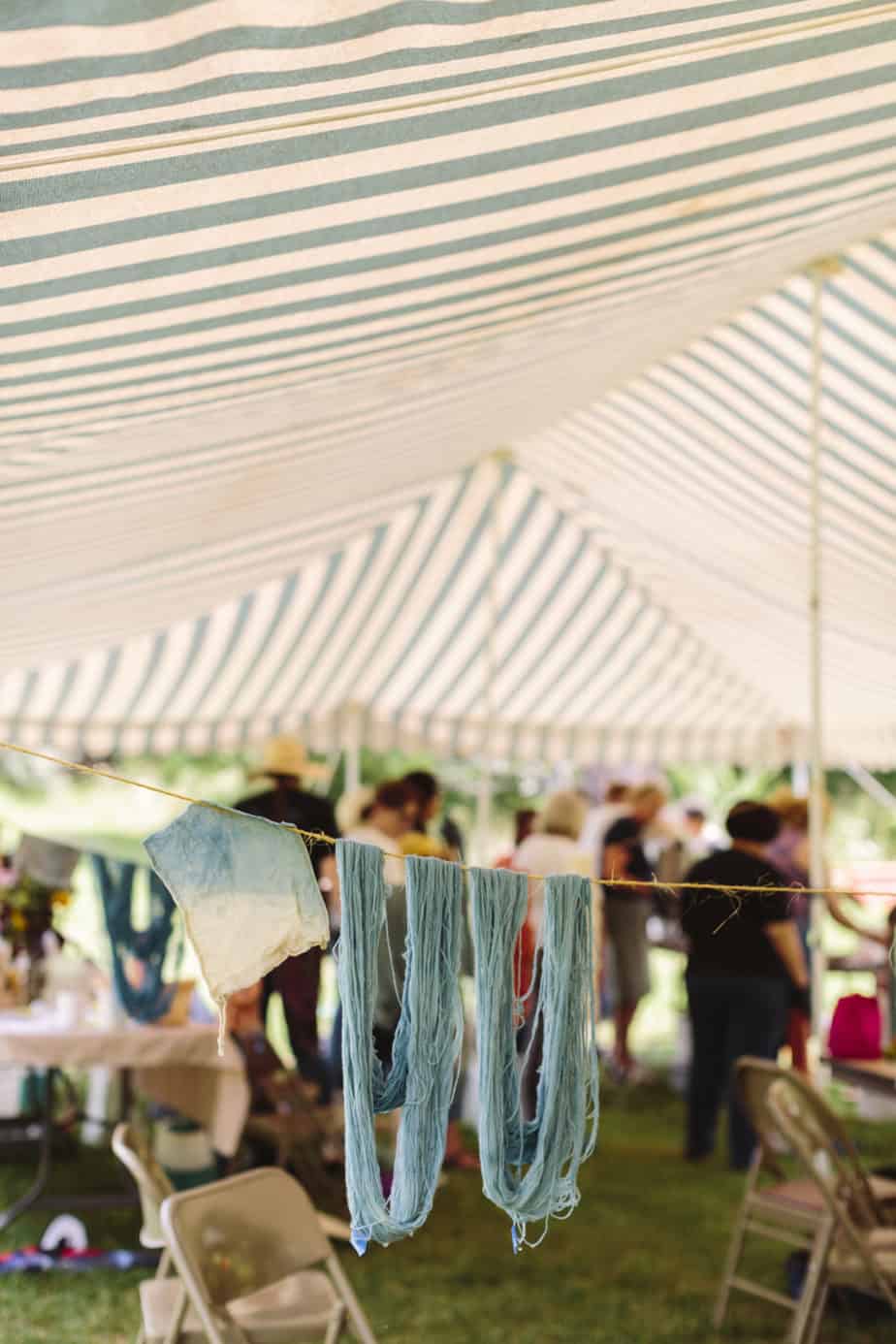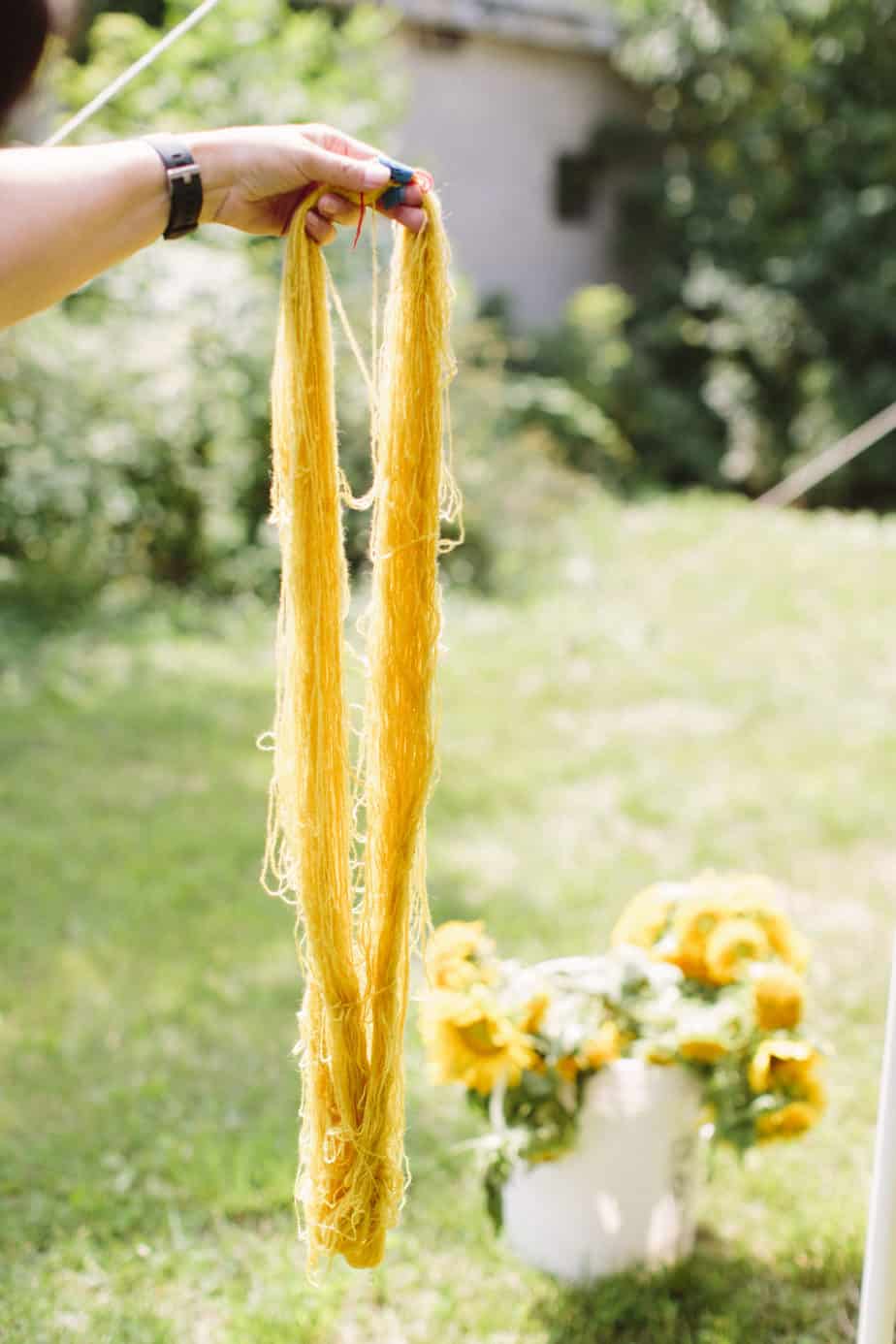 "'Frederick why don't you work?' they asked.
'I do work,' said Frederick. 'I gather sun rays for the cold, dark winter days.'
And when they saw Frederick sitting there staring at the meadow, they said, 'And now Frederick?'
'I gather colors,' answered Frederick simply, 'for winter is grey.'
And once, Frederick seemed half asleep. 'Are you dreaming Frederick?' they asked reproachfully.
But Frederick said, 'Oh no, I'm gathering words, for the winter days are long and many.'"
-Leo Lionni, Frederick (one of my favorite children's books of all time)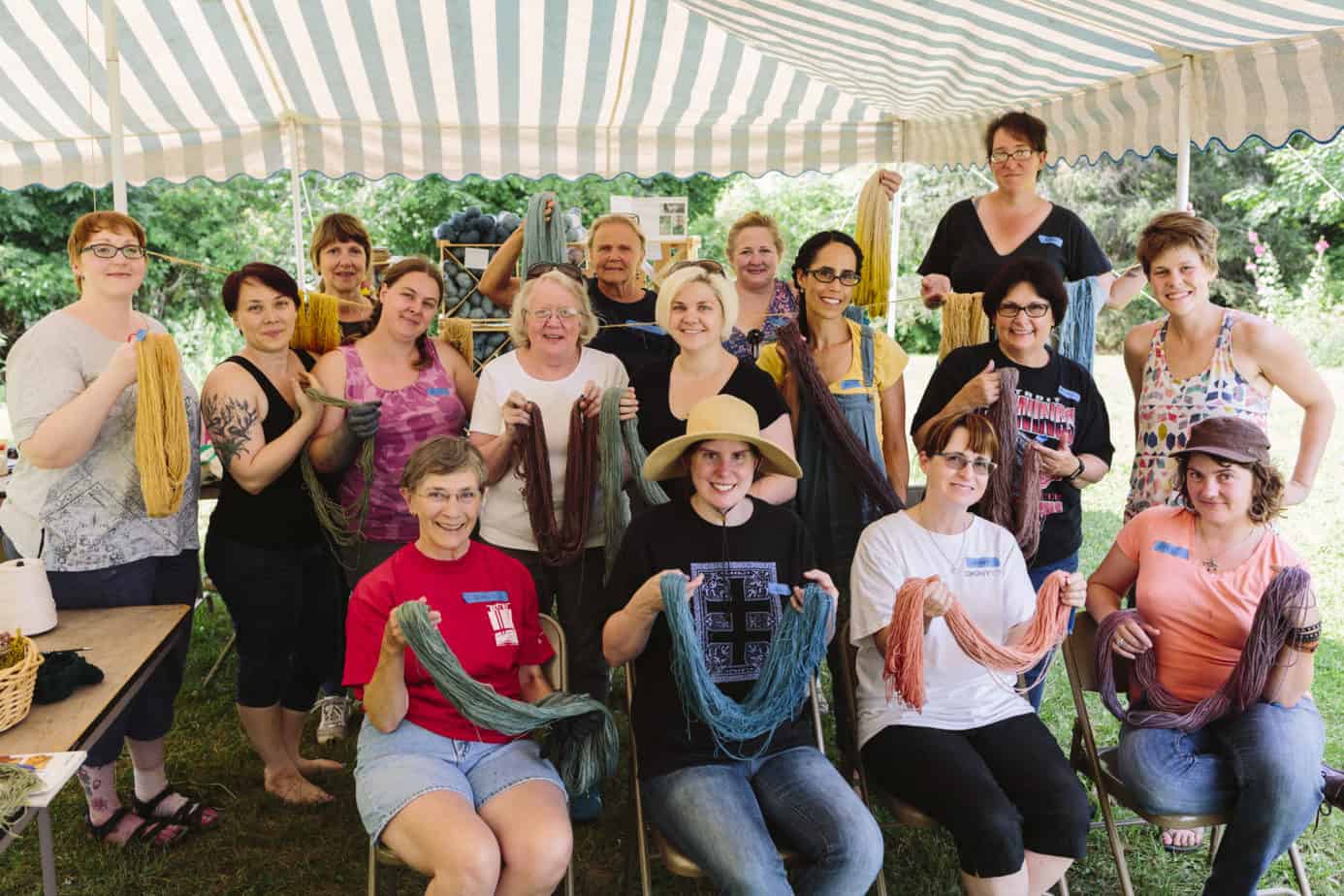 We're tucking the memories of this blissful summer weekend away, where color and passion (and wool, blessed wool!) will certainly keep us warm, even as the days are short and cold and gray.
all photos courtesy of our good friend Courtney Michalik Kent of The Compass Points Here Photography
---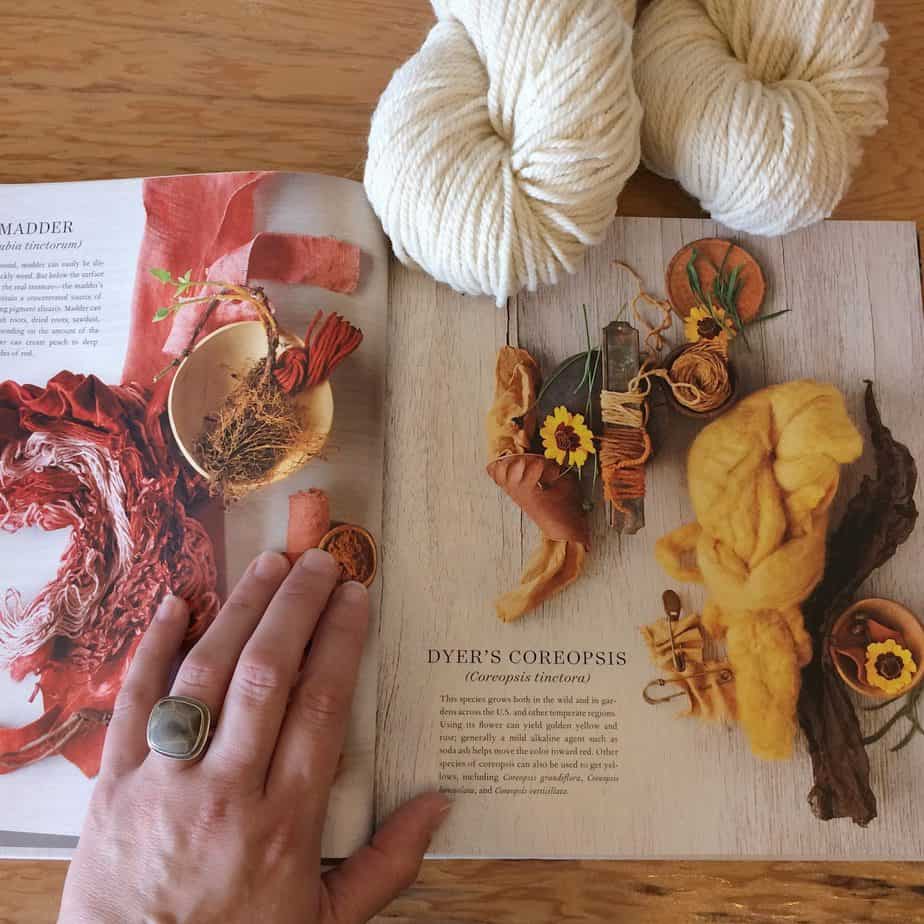 Interested in trying your hand at natural dyeing? We are thrilled to offer a few tools to the adventurous DIYer: an indigo dye kit, a dye kit containing madder, cochineal, weld and logwood and the most exquisite compendium of natural dyeing to date: The Modern Natural Dyer. Kristine Vejar from A Verb For Keeping Warm has devoted her life's work to creating and cataloging pigments from all over the world–we're honored to carry this stunning resource in our shop. Not interested in dyeing yourself? We've got a beautiful kit–100% grown, spun and dyed in Michigan–for you to knit right here.