Michigan Modern Mukluks Kit
$79.99 $79.99
100% Michigan-made!
We are so proud of this kit–everything about it is made in the Mitten. From the pattern (Michigan knitwear designer Andrea Mowry) to the white yarn (Fresh Water Fibers, a 50/50 blend of Merino and alpaca, grown by farmers in Southern Michigan and spun at Stonehedge Fiber Mill in East Jordan) to the blue yarn (also Fresh Water Fibers, indigo-dyed by Why Knot Fibers in Traverse City by Kat and Claire.) These slippers make a thoughtful gift for anyone who is inspired by the Great Lake State.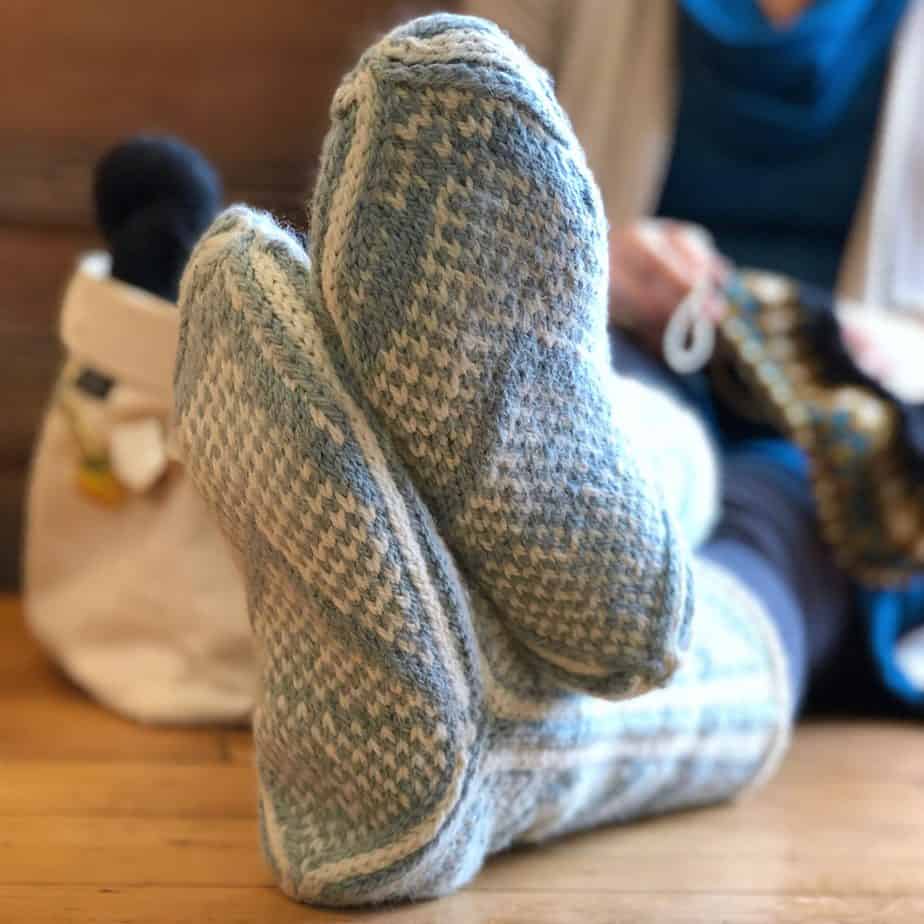 In the words of the designer…
"Mukluks have always been my favorite house slipper. These have a tall cuff that can be pulled up high for maximum warmth, or worn pushed down and slouchy for maximum style. The updated chevron pattern offers a modern take on these very classic slippers. Perfect to tuck into your traveling bag, so no matter where you wander, at the end of a long day you've got comfort waiting for you."
The kit includes two skeins of yarn (one natural white and one indigo) and a printed pattern.