It's the day before the last day of school. The whole long, languid summer is in front of us.
It's time to make a list.
And a quilt.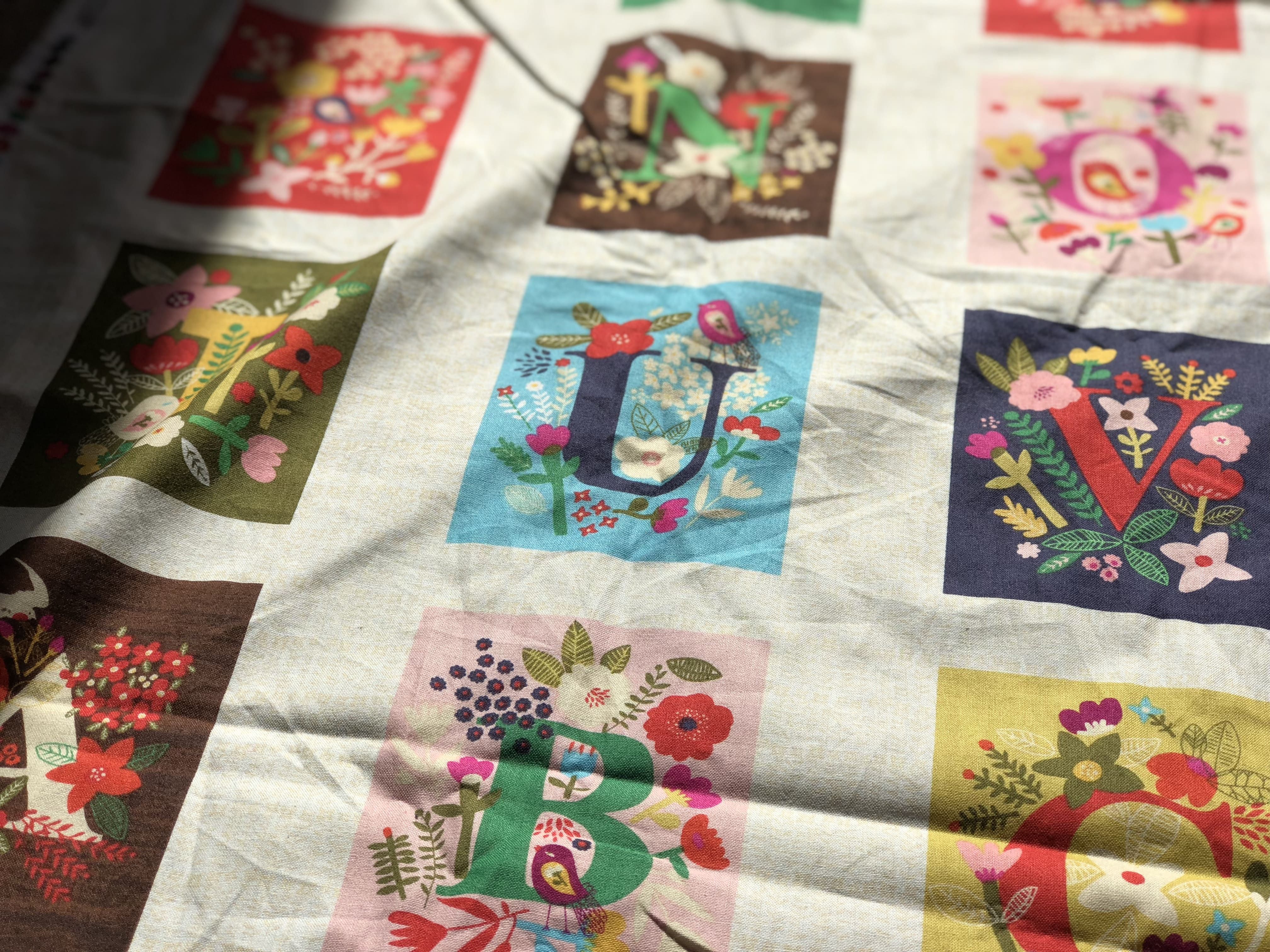 I have a good friend who's a psychologist–a person who's genuinely fascinated by human social patterns–and loves to tell me, 'We're all just animals. You can fight it as much as you want, but you can never distance yourself entirely from your animal Being.'  I don't know if that's 100% true, but he's always, always right about those damn patterns. I can't seem to break the cycle of the routines I shift through, season after season, and I'm starting to think maybe that's not the worst news ever? Because the things that I keep coming back to are things that give me profound, primal joy.
Every June–year after year after year–I am deeply inspired to start new projects with my hands. Embroidery, preserving, growing green shoots in the ground, crochet, and of course, quilting. (See? June 2016. Is the quilt finished? No. Have I washed or cut the fabric? WHY WOULD YOU EVEN ASK ME THAT?)
What is it about quilting that says Summer to me? I don't have any memories of wrapping up in a hand-pieced heirloom on a sleeping porch during an August downpour (I do not come from a family of quilters), but I'm a Reader, and I must have read thousands of treatises on these fabled wonders; I've absorbed my romantic notions through osmosis.
While I still haven't made Sasha's Rainbow Quilt (don't worry–I bought another 8 yds of Heather's re-released strawberry fabric again in 2017….for the backing for another quilt), Sienna really needs something new for her bed. And soon. This alphabet panel is my ideal mashup of classic and folk and whimsy; it's 'Petit Fleur' by Carolyn Gavin for Windham Fabrics, something I searched high and low for after an insomnia-driven Pinterest sesh waaaaaaaay back in 2014. (And yes, I do have the backing and binding from the same collection. OF COURSE I DO.)
Judy's going to help me with this project, as she's guided me through every sewing project I've ever schemed up/purchased for/belabored/stalled out on/fully executed (one full quilt to completion, for those looking to keep track). I'm aiming for a version very similar to this one, although I have two full panels, so it'll fit a twin-size bed by adding more sashing all the way around. I'm not sure how realistic it is to work on it before our big weekend in July (got a few gagillion things on my plate between now and then), but I'm just so eager to get started.
What else are we doing this summer? Less–and more, I'd say. Trying to strip away the extraneous stuff we can (screen time, over-scheduled activities, always being 'busy') and adding more of the stuff that matters (art projects, books, real foods, time outside). I wrote a whole newsletter (scroll to the bottom) about our staff summer plans last week here.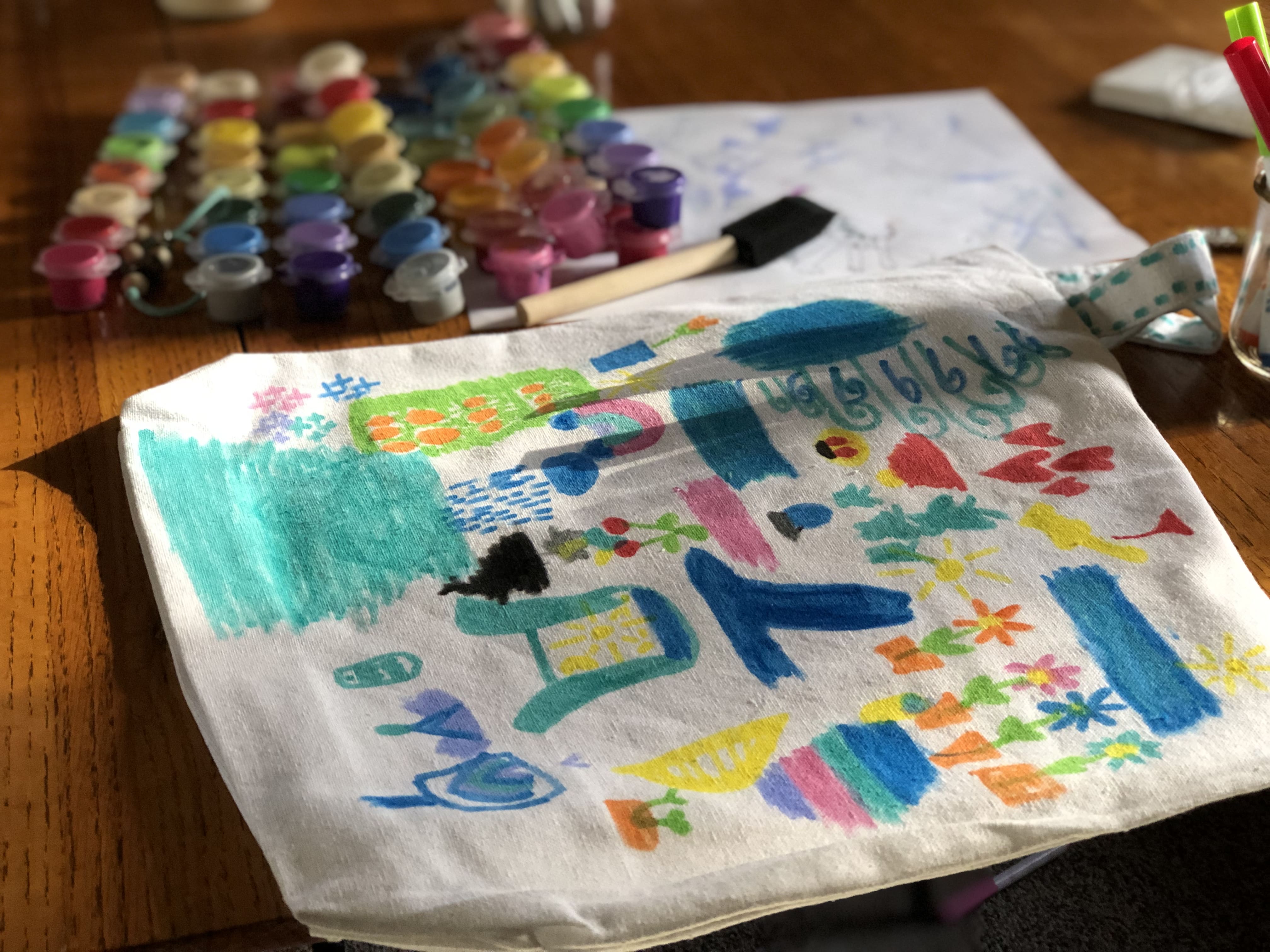 Art. We're suuuuuuuper into art around here. Between my girls (newly 6 and firmly 2 1/2) and Liz's daughter Cecily (3 1/2), we have piles of every type of medium (on every imaginable surface!) in every corner of our homes. Sasha is a total doodler, taking a notebook and pencil with her wherever she goes. She says wants to be a nature artist one day–she was transfixed when we took her to Gwen Frostic's studio last summer.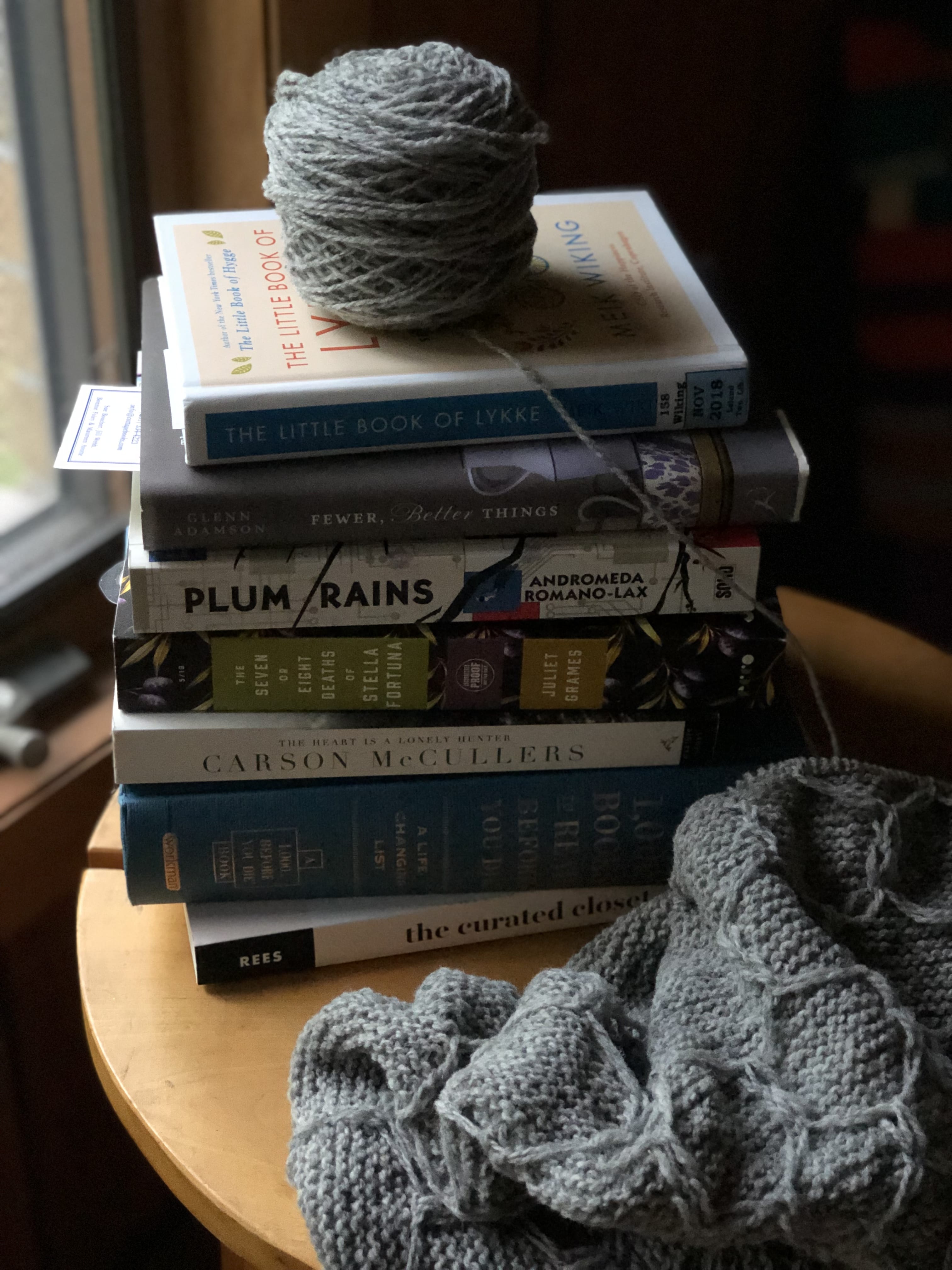 Books. Stacks and stacks of books. I took this picture two weeks ago, and yes, I'm currently reading all of them. I've since finished The Little Book of Lykke (super digestible, good takeaway points, thumbs up overall), Little Fires Everywhere by Celeste Ng (an excellent, fast read) and added Chef Edward Lee's book Buttermilk Graffiti, which explores the intersection of food and race and tradition in America. So good.
Putting food by. Well, we're going to try. I can't remember the last time I made jam (it was probably in 2012, pre-kids!), but I'm determined this year. Easing into it by making this rhubarb simple syrup this weekend.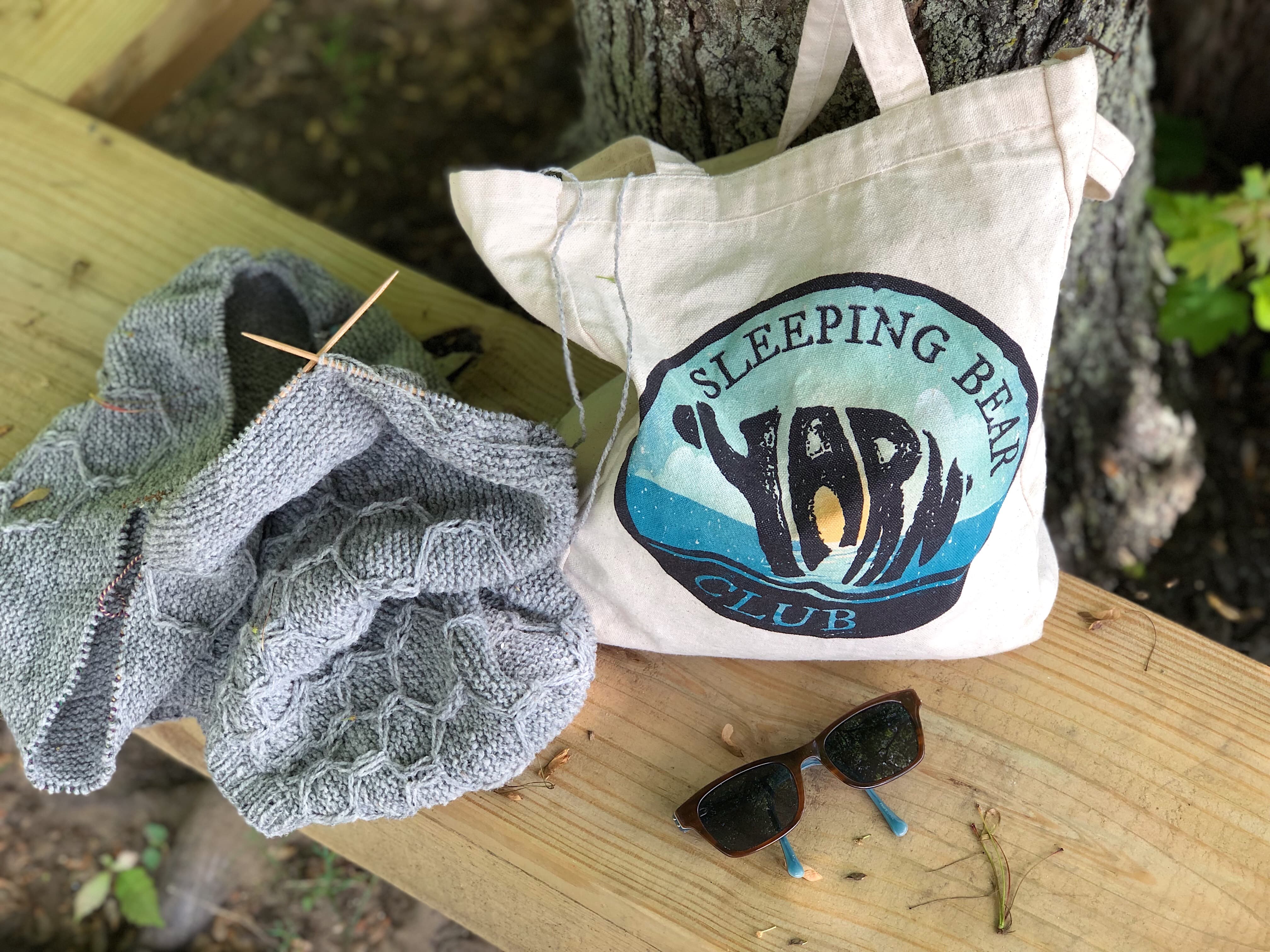 And as often as I can, I'm taking my knitting with me outside. Fifteen minutes after work, an hour with my coffee on my front steps before everyone in the house wakes up, on the beach to catch a sunset with friends.
Tell me, Makers–what are your summer plans?
*Blogging used to be a very regular part of my life and I have every intention of reviving this one. Curious about those pesky behavioral patterns? You can find the old blog HERE. (Spoiler alert: I still can't quit sugar.)