Pebble Wrap Kit

$69.99
What is a shawl, and why is it so important? Tuck it around your neck and into your coat–you're keeping out a draft. A little shield from the elements. It's something to drape over the shoulders, an embrace when you can't be there in person. The ultimate in comfort knitting–sometimes, you just cast on and go–wherever the yarn leads.
A shawl is what we consider a foundation piece, both in terms of wardrobe and within your knitting repertoire. We're introducing a basic framework here—the ubiquitous triangle shape achieved by increasing at the edges—and showing you one way it looks fabulous (with a verrrrrry special handspun) in a simple-to-work slip-stitch pattern that reminds us of beach stones. Not sure about the handspun yarn? You'll achieve an entirely different look with a combination of handpainted yarn + solid or two solids/tonals for more of a checkerboard look. Never worked two colors before? Don't fret–this is an easy-to-remember slip-stitch pattern that yields impressive results.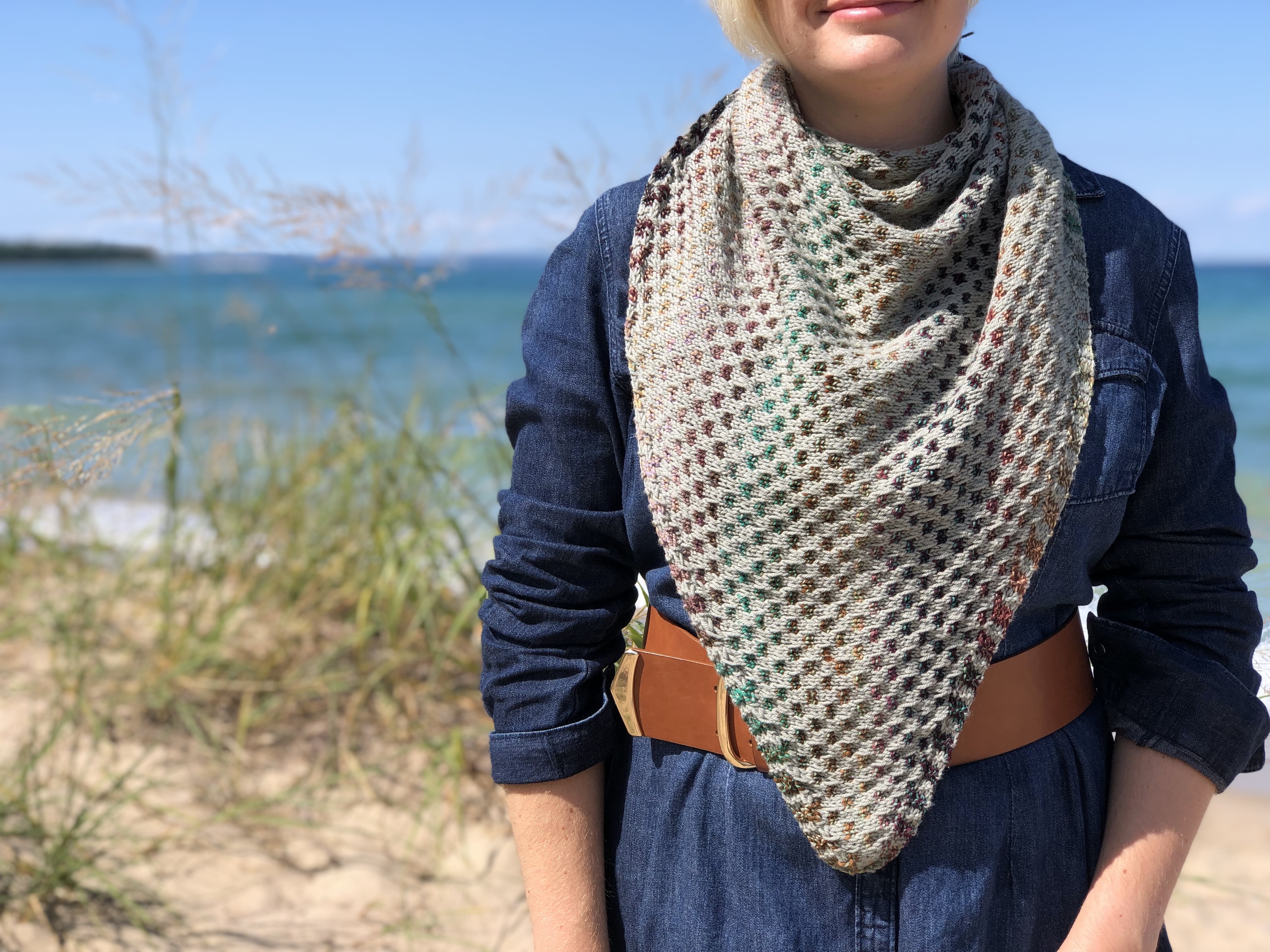 Wear it in the front, like a bandanna tied in the back, draped over your shoulders, or off-center and pinned to the side with a JŪL shawl pin.
Liz used two skeins of Brooklyn Tweed Peerie in 'Gale' and one skein of Spincycle Dyed in the Wool in 'Kimono' for this wrap. Here are a few more of the endless color options….feel free to choose a different combination; this is where your creativity comes in.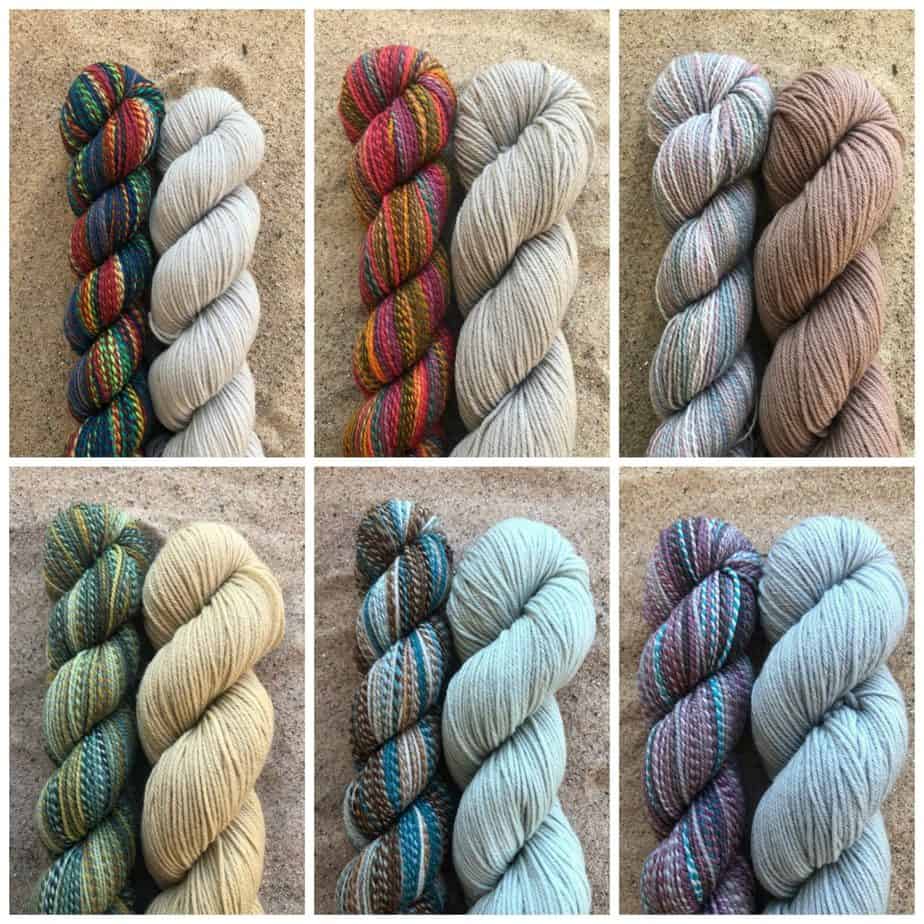 (L to R) Top: Truth Bomb + Driftwood, Rusted Rainbow + Morel, Cold Comfort + Arabesque; Bottom: Deep Bump + Parchment, Robin's Egg + Sea Glass, The Saddest Place + Norway.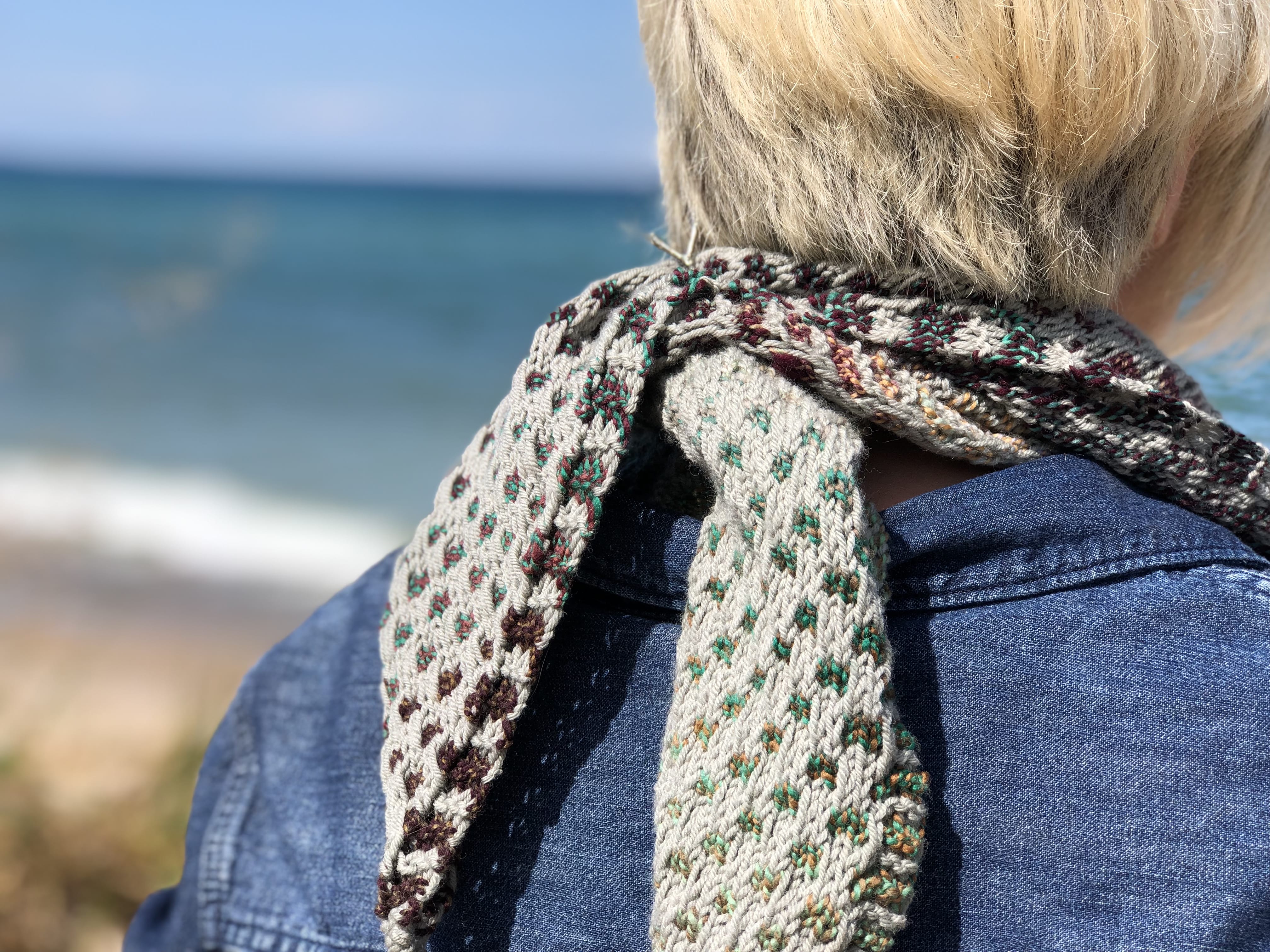 This shawl measures 39″ along each of the triangles edges and was knit by Liz with one skein of the Spincycle Dyed in the Wool in 'Kimono' and two skeins of Brooklyn Tweed Peerie in 'Gale'.
To order the kit: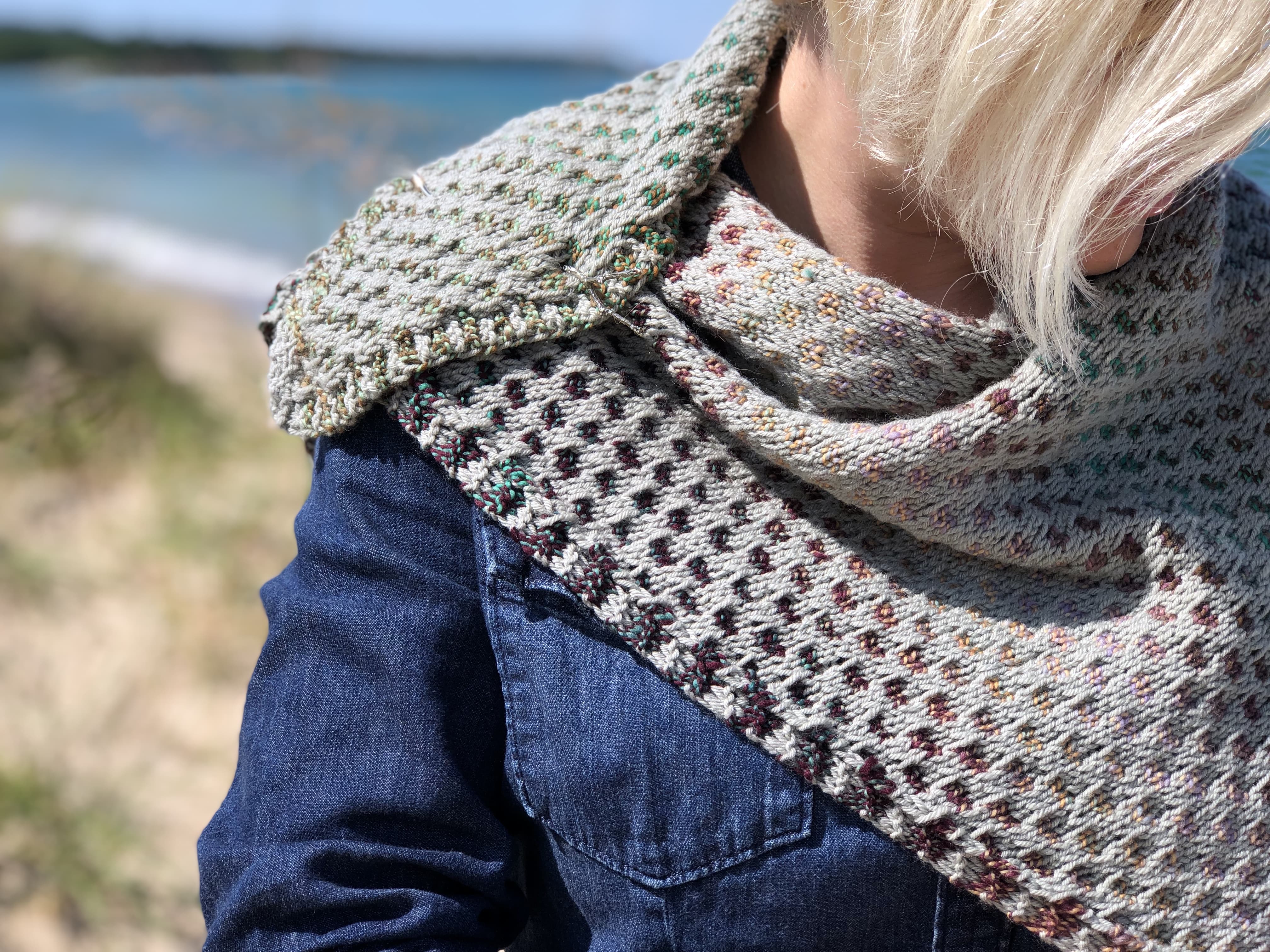 Learn how this kit qualifies you to win FREE yarn through the 12 Knits of Christmas 2019 program HERE.