$20.99
What do you do when you're craving a pair of fingerless mitts, but you've got so much holiday knitting to do that you're too, ahem, rushed to knit a thumb? Insert…the knit cuff! Think of these as an extension of your sleeve: push them up when you need a bit of extra hand mobility, pull them down when you need more coverage for your digits. A simple-yet-attractive spiral pattern travels around the entire hand, and they're just slouchy enough to slide over a long-sleeved shirt to provide an extra barrier, indoors or out. The only thing that separates these mitts from a more traditional pair is that pesky gusset! (Which of course makes these a great project for the beginning-to-intermediate knitter.) The combination of this stitch pattern and the color reminded us of one of our favorite things–honey!–and thus they're aptly named.
Knit with one skein of Brooklyn Tweed Arbor in Klimt, these mitts make a wonderful gift for the conscious crafter on your list. Arbor is the newest yarn in the Brooklyn Tweed line, and everything from the sheep (Targhee, grown in Montana and South Dakota) to the eco-friendly dyeing (done in Maine) is sourced in the USA. With a world that is so dependent on fast fashion and a throwaway attitude that pervades so much of our culture, this yarn is something to feel very merry about indeed.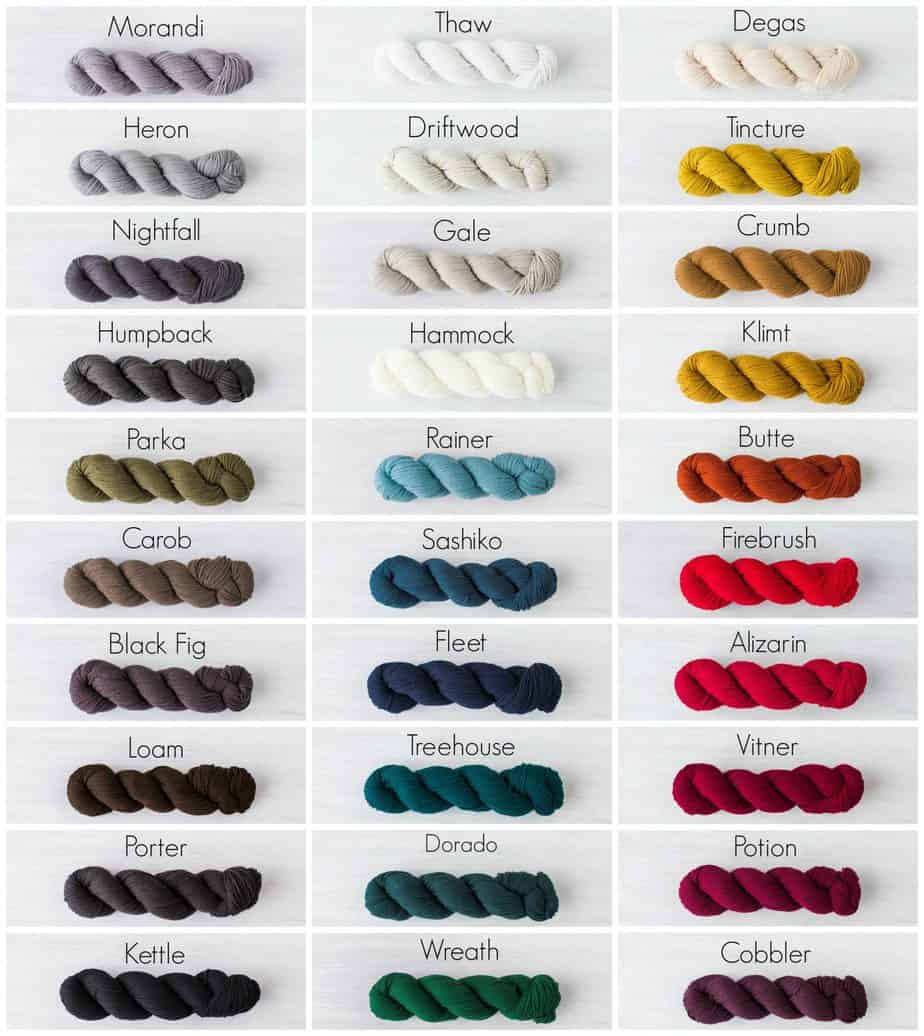 Each kit will make one pair of mitts to fit an average adult and includes an easy-to-read pattern and one skein of Brooklyn Tweed Arbor, a DK-weight wool that's 100% grown, spun and dyed in the USA.
Please indicate the color mitts you'd like in the "Notes to Seller" section at checkout.
_____________________________________________________________

1.) For each ambitious knitter who purchases ALL 12 kits, you'll be entered into a drawing to win a Brooklyn Tweed Oshima Sweater kit, in the color of your choice.
(The sweater was designed by Jared Flood, who we'll be welcoming into the shop in late October, as well as introducing the Brooklyn Tweed collection to the shop!)
2.) For each kit ordered, you'll be entered into a separate drawing for two (2) $50 gift certificates to Wool & Honey, either in-house or online. (Ordering 3 of the same kit?  That counts as 3 entries!)