Maker's Leather Portfolio
$179.99 $179.99
"…something that is beautiful to behold, feel and touch, and then be functional in daily use makes a truly wonderful and fulfilling piece of art…we take pride in the quality of our hand-made pieces knowing they should give a lifetime of beauty and use."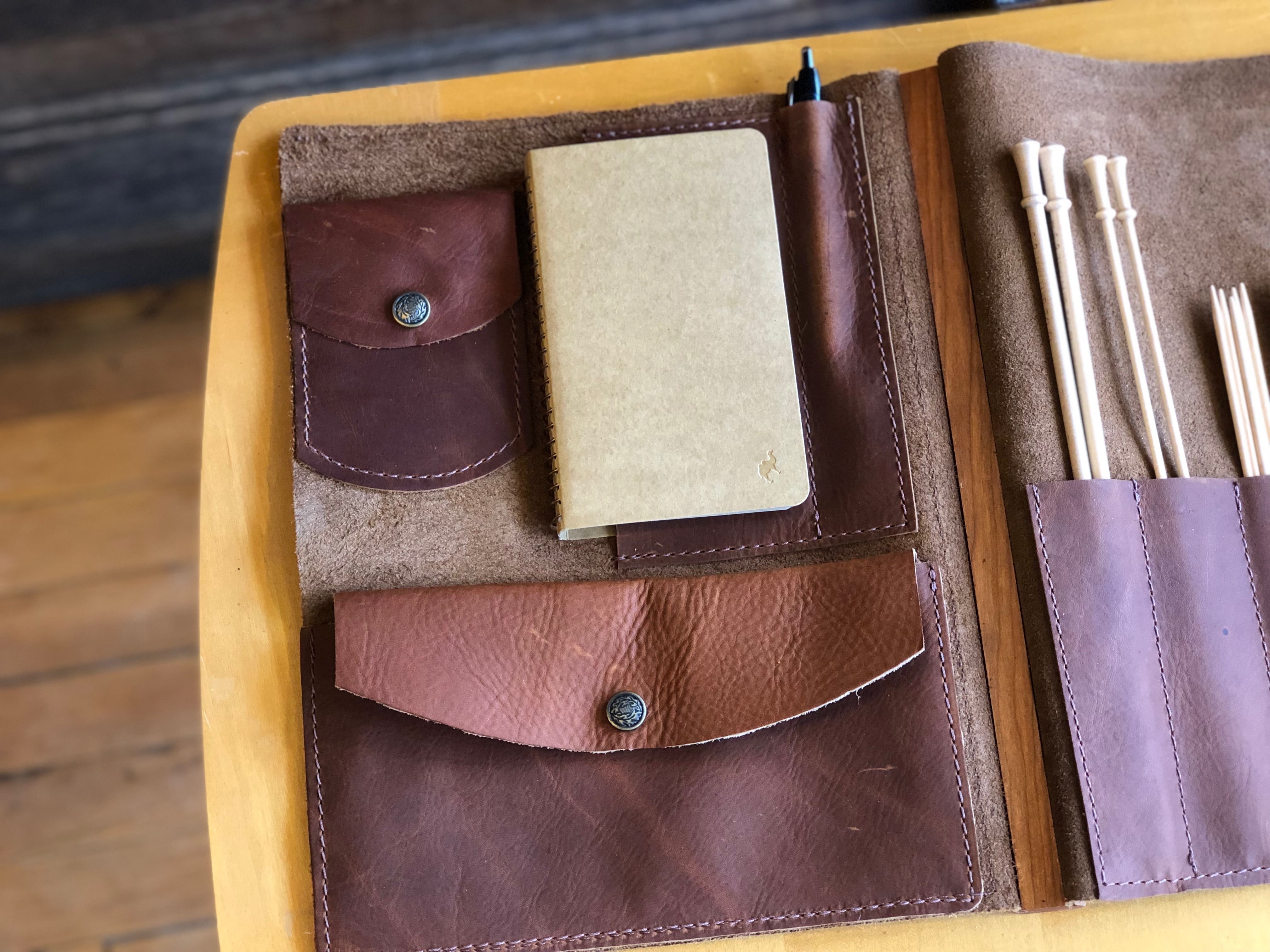 This beautiful handmade leather maker's portfolio is the toolcase to end all toolcases. There are slots for double-pointed needles, crochet hooks and straight needles, pouches for circular needles, two interior pockets for all your notions, a slot for a pen, a mini notebook and an exterior slot for full-sized patterns, all secured by a Michigan cherry wood spine. Using the best leather from the Midwest, craftsman and designer Ted Gilmer has a way of touching the past with his timeless leather pieces.  The cover snap is covered with a Lake Michigan stone.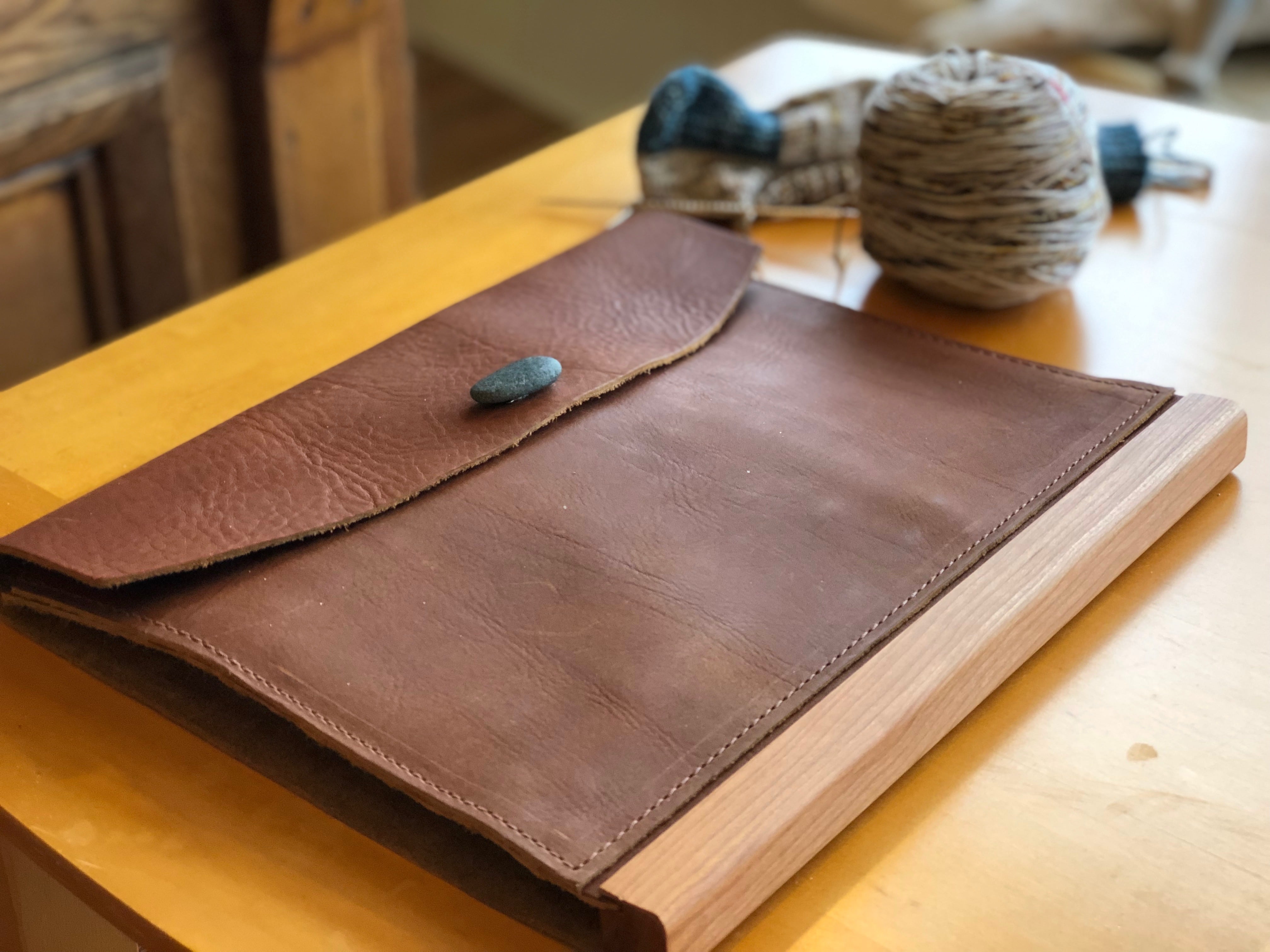 Please keep in mind that these portfolios are each made by hand. They will vary slightly from piece to piece, from the coloring of the leather to the stone on the cover–slight imperfections are natural when it comes to handcrafted goods.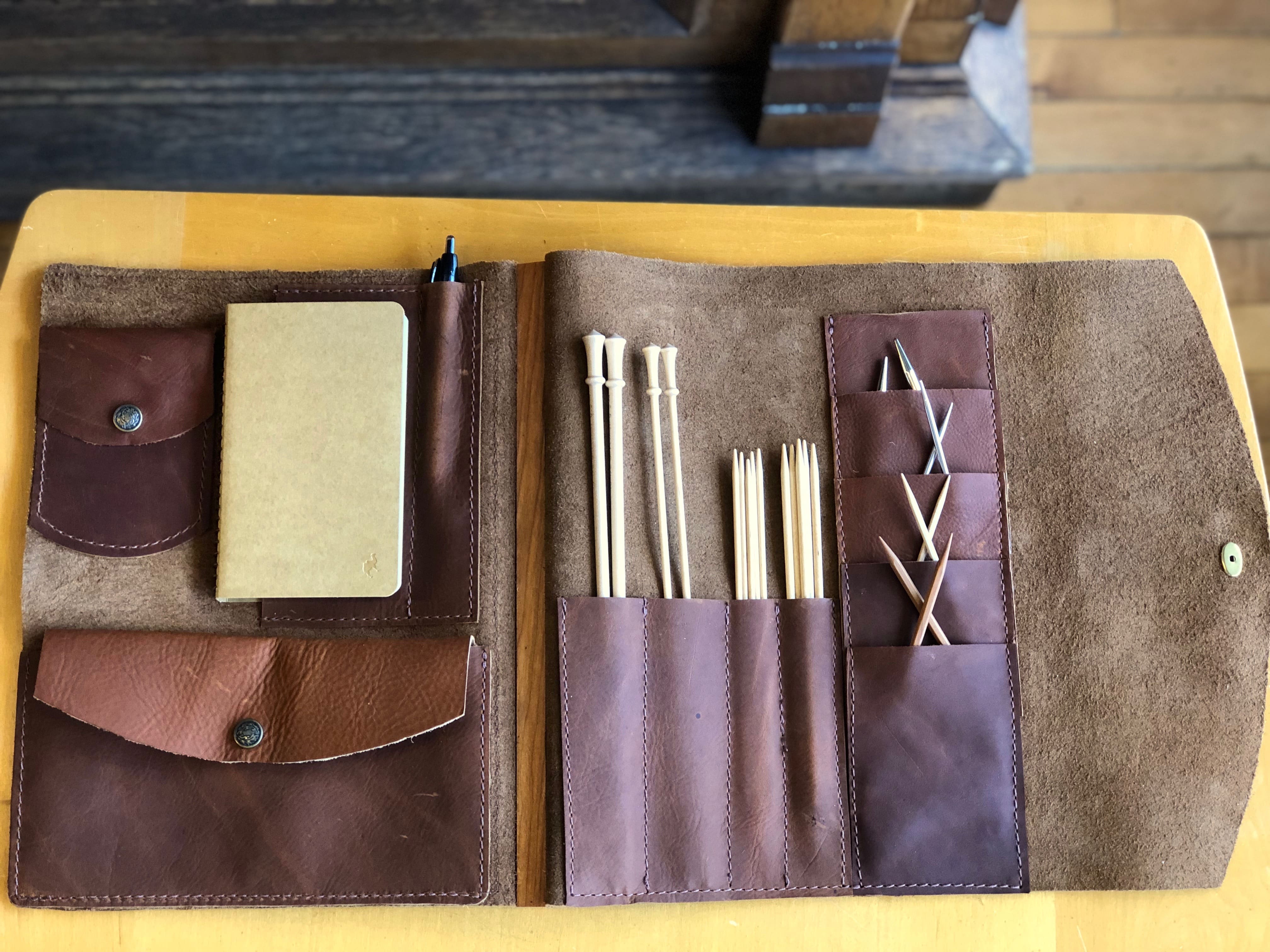 * This is a pre-order. Portfolios are handmade-to-order and will take up to four weeks, although typically much faster.
Leelanau Trading Company goods come to us by our friend Ted Gilmer of Empire.