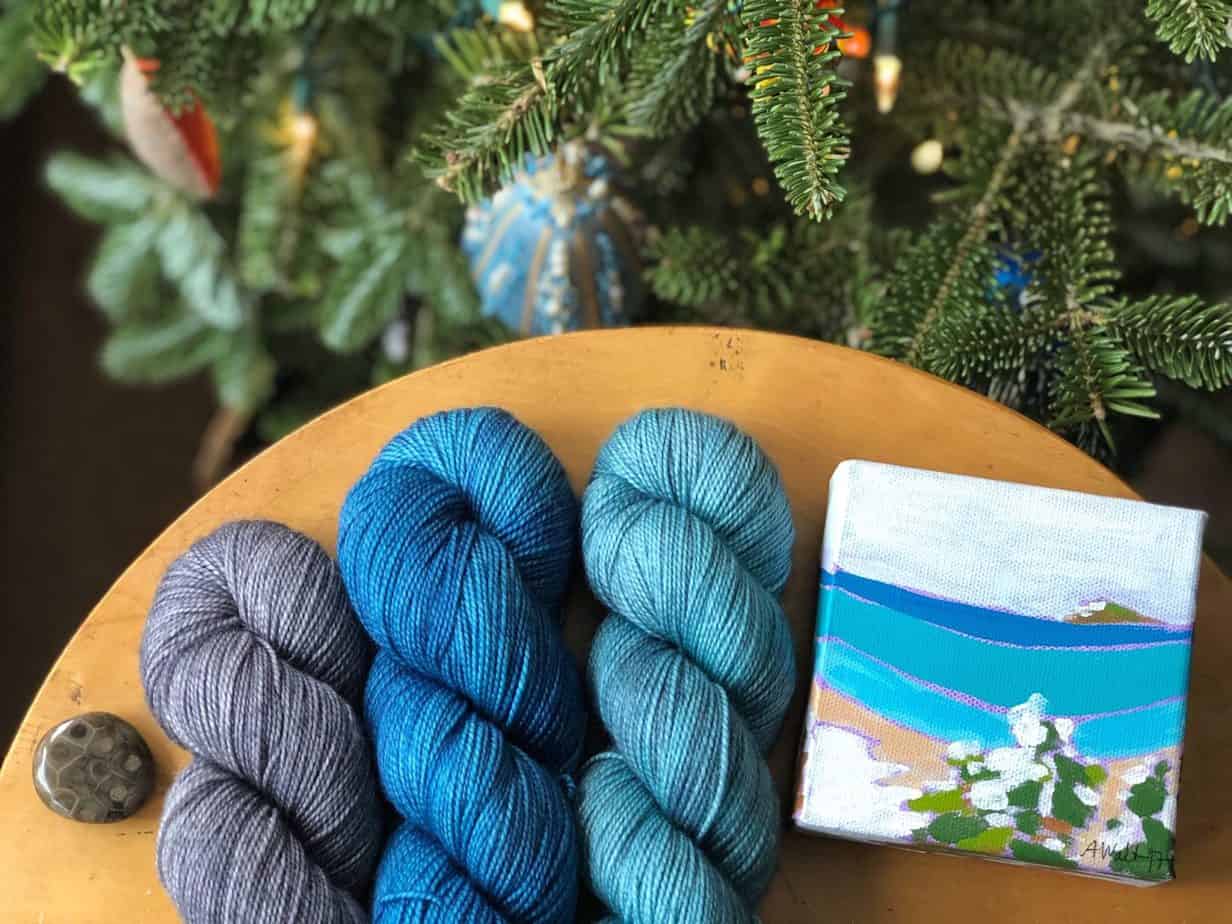 Saturday, December 14th, 2019
5 to 7 pm
One of our favorite things about the holidays is sharing them with you–and one of our favorite ways to do it is with a party.
We're counting down the days…and spending every minute in between making the shop as cozy–and full of yarn!–as possible. Every day we've been arranging (and rearranging!) the shelves, repositioning and moving and making room for some beautiful yarn that's sure to make your season bright.
On Saturday evening from 5 to 7 pm, we're hosting our annual Christmas party with hot cocoa and tea and sweet treats, which is promising to be the most magical we've ever had. Our 2019 Gift Guide is shaping up nicely, gifts and notions and chocolates and holiday cards are lining the shelves and the yarn.
Oh. My. Goodness. THE YARN.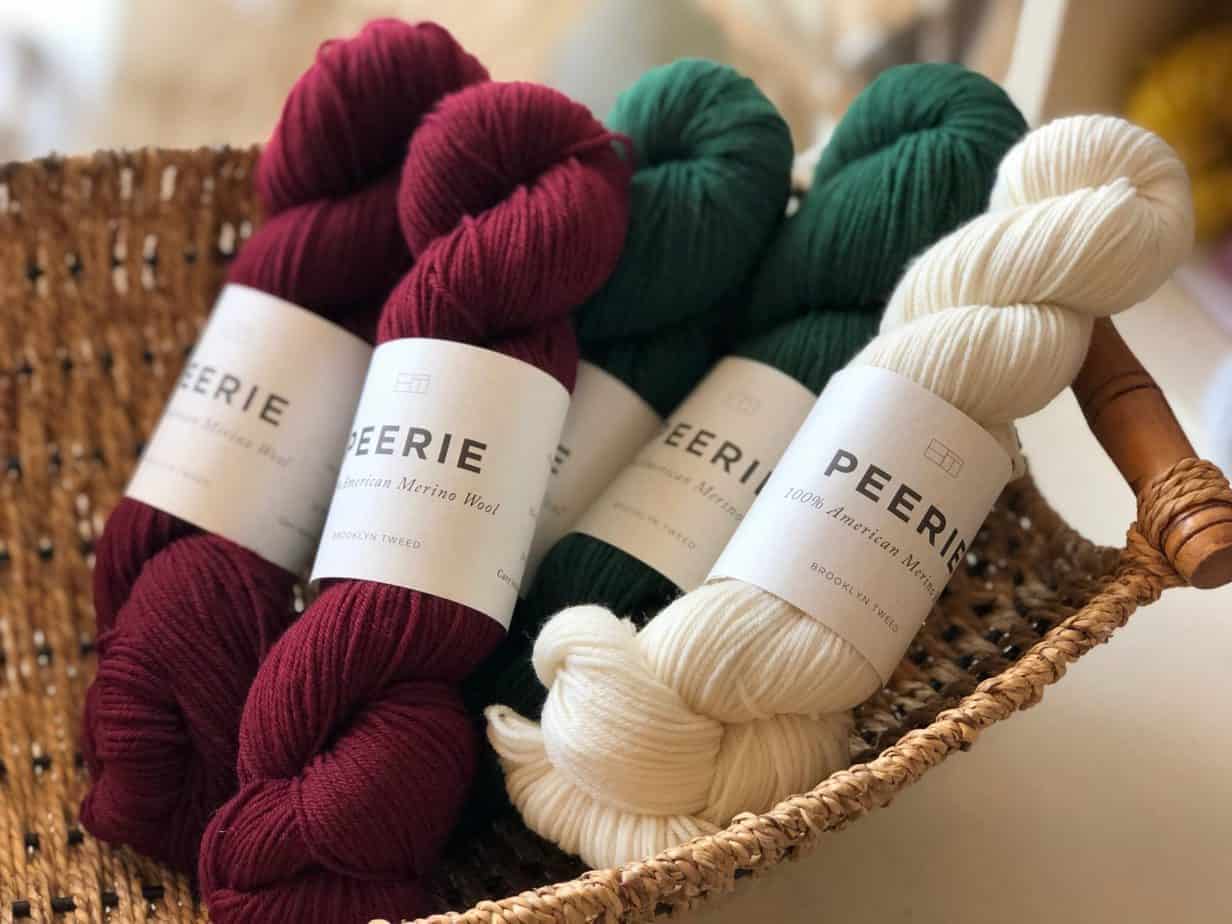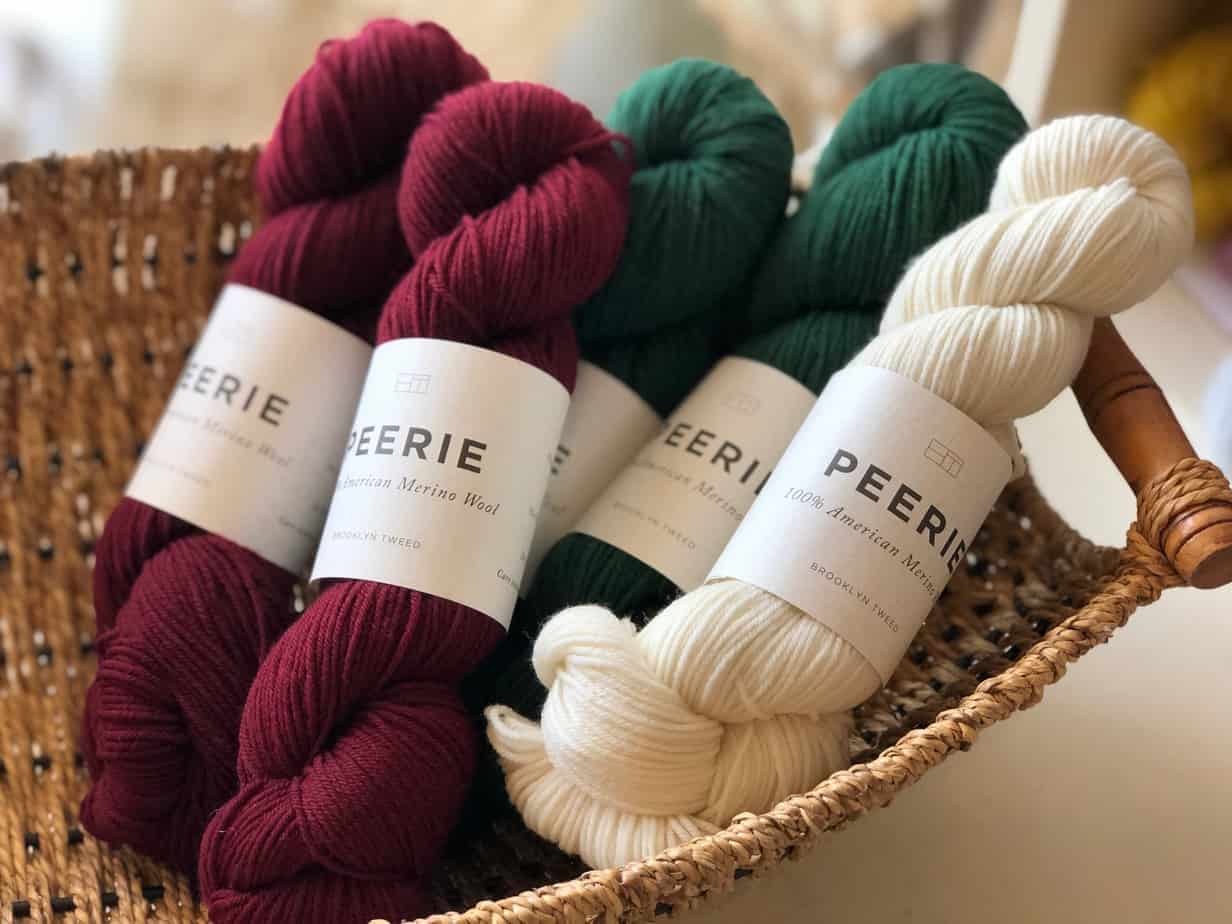 -We'll introduce the last two of our 12 Knits of Christmas kits, where they'll join the entire 2019 collection. Everything will be available in a full range of colors, for those of you who might need a bit of last-minute inspiration. (And truly, you still have time. Really.) We'll be drawing the winner for the Grand Prizes the first week of January–three $100 gift certificates and a chance to collaborate with an expert on your own custom colorway? A knitter's dream!
-A HUGE restock of Spincycle Dyed in the Wool–something we've been waiting for since the last week of June!–just in time for our party. (And it's the biggest order we've ever had!)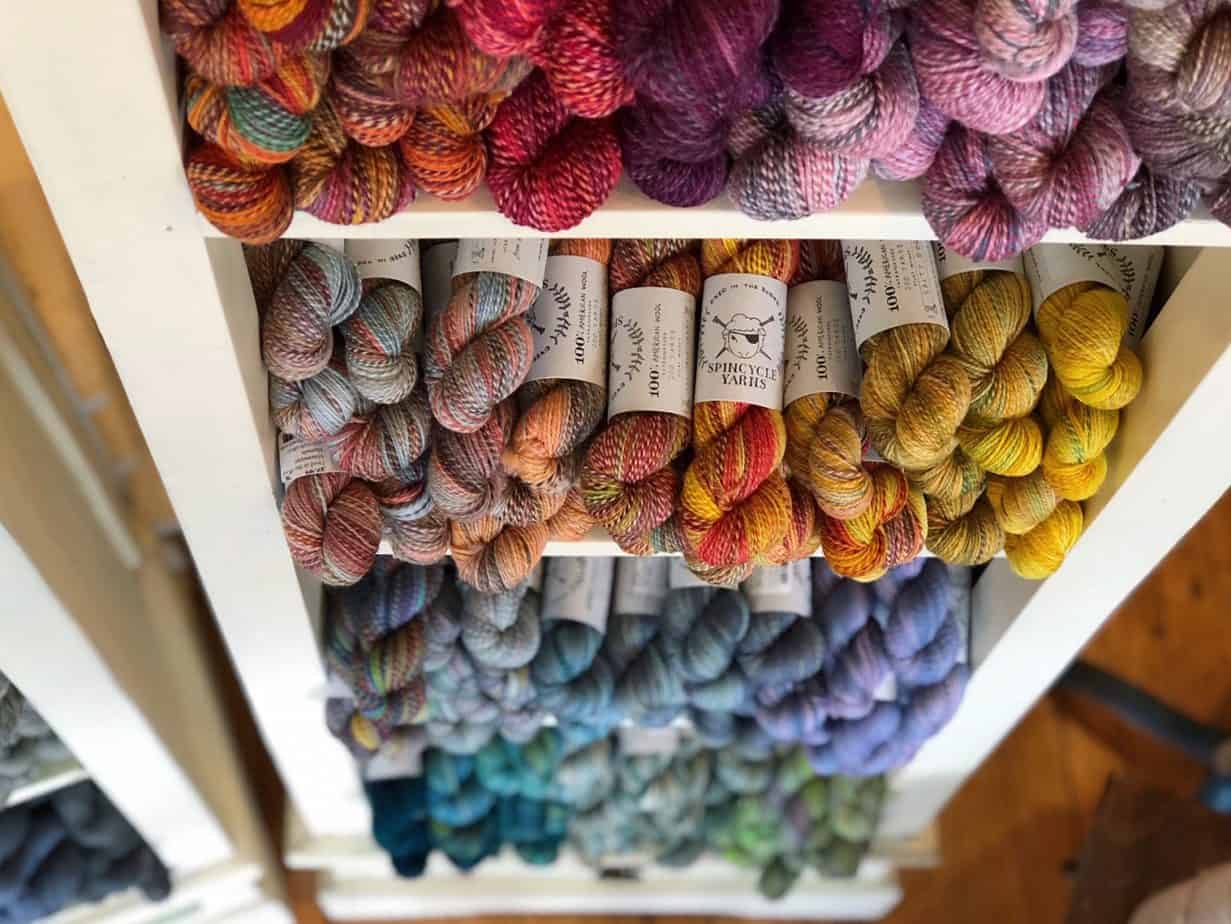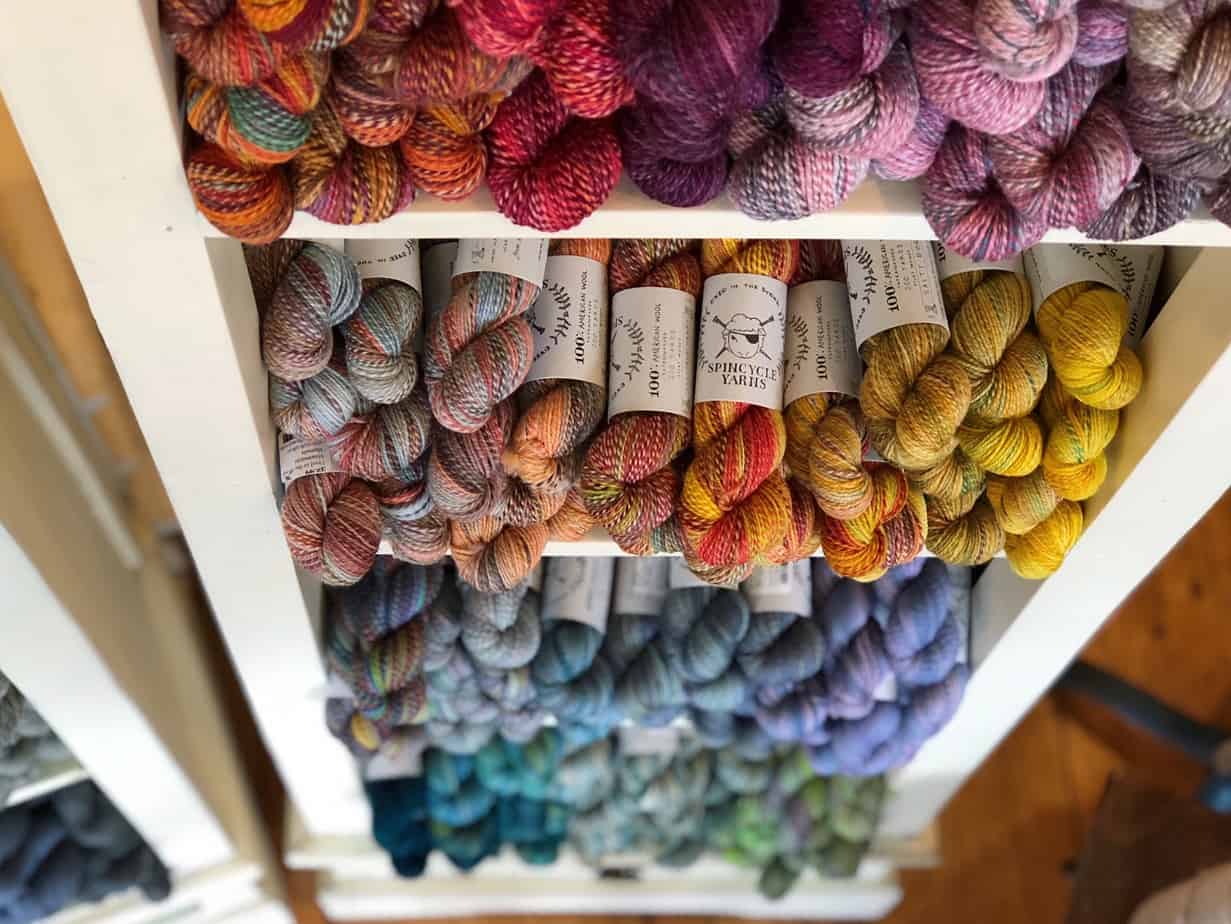 –A HUGE restock of Little Fox Vixen AND Bōsa, two yarns we can never seem to keep in stock.
–Our first KAL of 2020! This one has a January 1st cast on and is extremely dear to our hearts.
-We're featuring Brooklyn Tweed Peerie in a major, major way. We've used this yarn several of our 12 Knits this year, and we'll be giving you even more reasons to fall in love with this little darling.
-And of course, everyone's favorite part: the $25 gift certificate from us to you. No strings attached, no purchase necessary–just a little something to show you how much we appreciate you. You can either give it to someone on your list, or you're welcome to keep it for yourself to use in the New Year. Those of you who aren't local? We've got a surprise for you that is perhaps the biggest, craziest thing we've ever done–and we expect it to go viral. (Stay tuned.)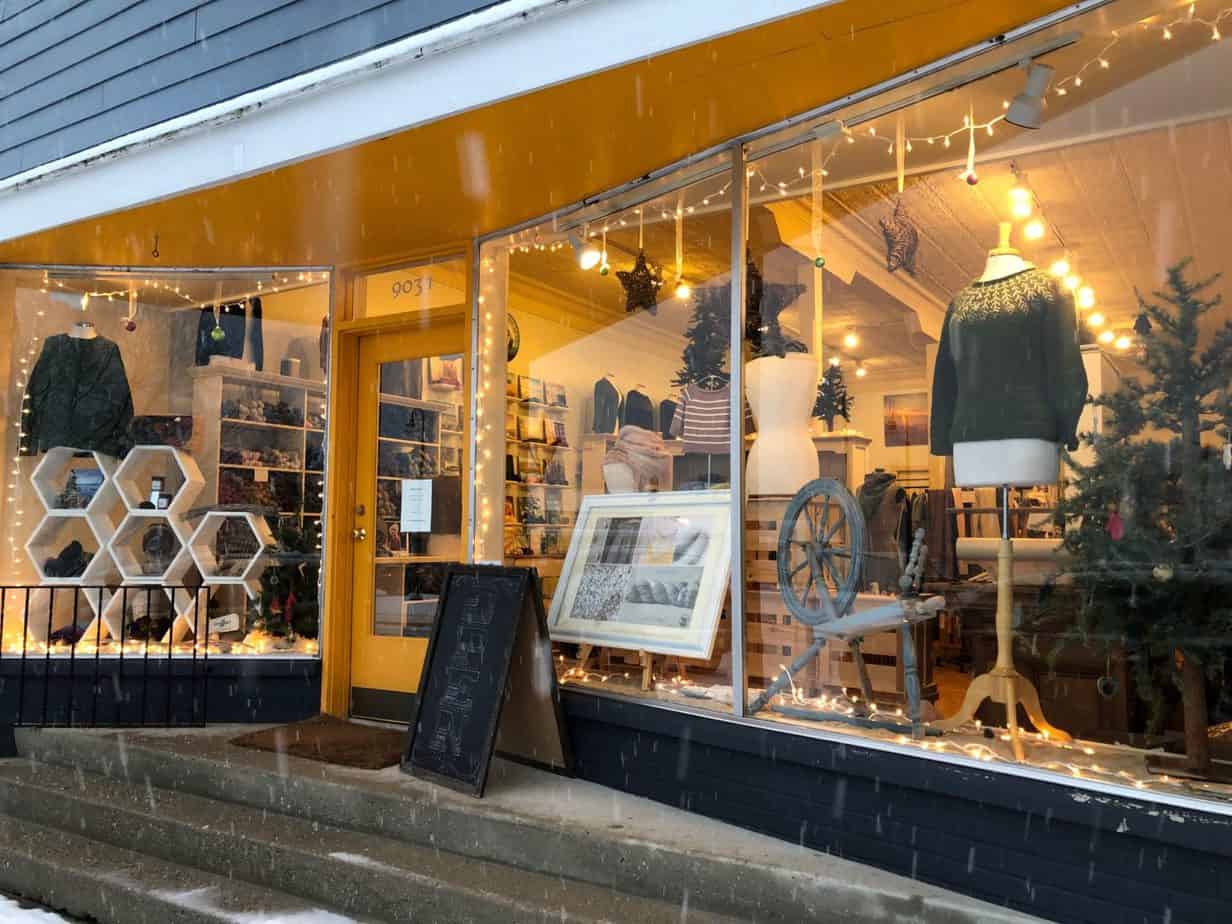 We'll be dropping more details throughout the next week and email subscribers are always the first to hear about our big plans. Not yet signed up? Send us an email at thebuzz@woolandhoney.com and we'll add you to our list.