The NEW Daughter Yarn is here! Available in 165 or 330 yard skeins.
Fiber Content: 100% Domestic Rambouillet & Merino wool blend
Daughter: DK/light worsted weight
A collaboration between Cestari Sheep & Wool Company, established 1946, and YOTH Yarns to create a signature new yarn base. Cestari Sheep & Wool Company is a family owned business that produces some of the most beautiful yarns on the market and shares a story that we love and admire. Daughter is a masterpiece of rugged tradition that will last for generations. It is a woolen spun 3-ply heavy DK/light worsted weight wool blend that is perfect for cables, textures or just good ol' stockinette stitch. This yarn is sturdy yet soft, long wearing yet lightweight, and has a homey unrefined slight thick thin nature to it. It is available in Daughter, a 150g/330 yd skein or Daughter Mini, a 75g/165 yd skein. Natural in the color names means these colors are undyed.
Find Natural Vanilla, Natural Chocolate + Black Truffle Daughter can be found HERE.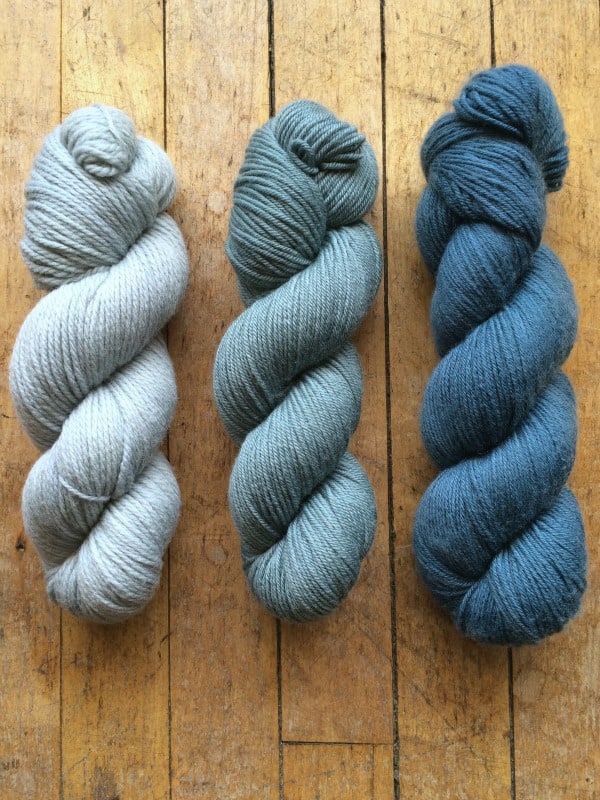 YOTH Yarns (Yarns On The House) is a brother-sister team based out of Washington State making amazingly simple, breathtakingly gorgeous yarns for knitters to create pieces that will become modern classics. The line consists of four weights – Big Sister (DK, 231 yds) and Little Brother (fingering, 435 yds) both in a Superwash Merino, Cashmere and Nylon blend. Father (worsted, 220 yds) and Mother (heavy lace, 550 yds) are made up of 100% Domestic Rambouillet. These come in the Raw, Fresh and Juicy colors – beautiful palettes that are destined to become wardrobe staples.
YOTH Yarns are lovingly dyed in small batches at a dye house in Maine to mimic the look of hand dyed yarns. Some colors may have more variegation than others and we recommend alternating skeins on larger projects as you would with a hand dyed yarn.
Call 231-228-2800 or email thebuzz@woolandhoney.com to order