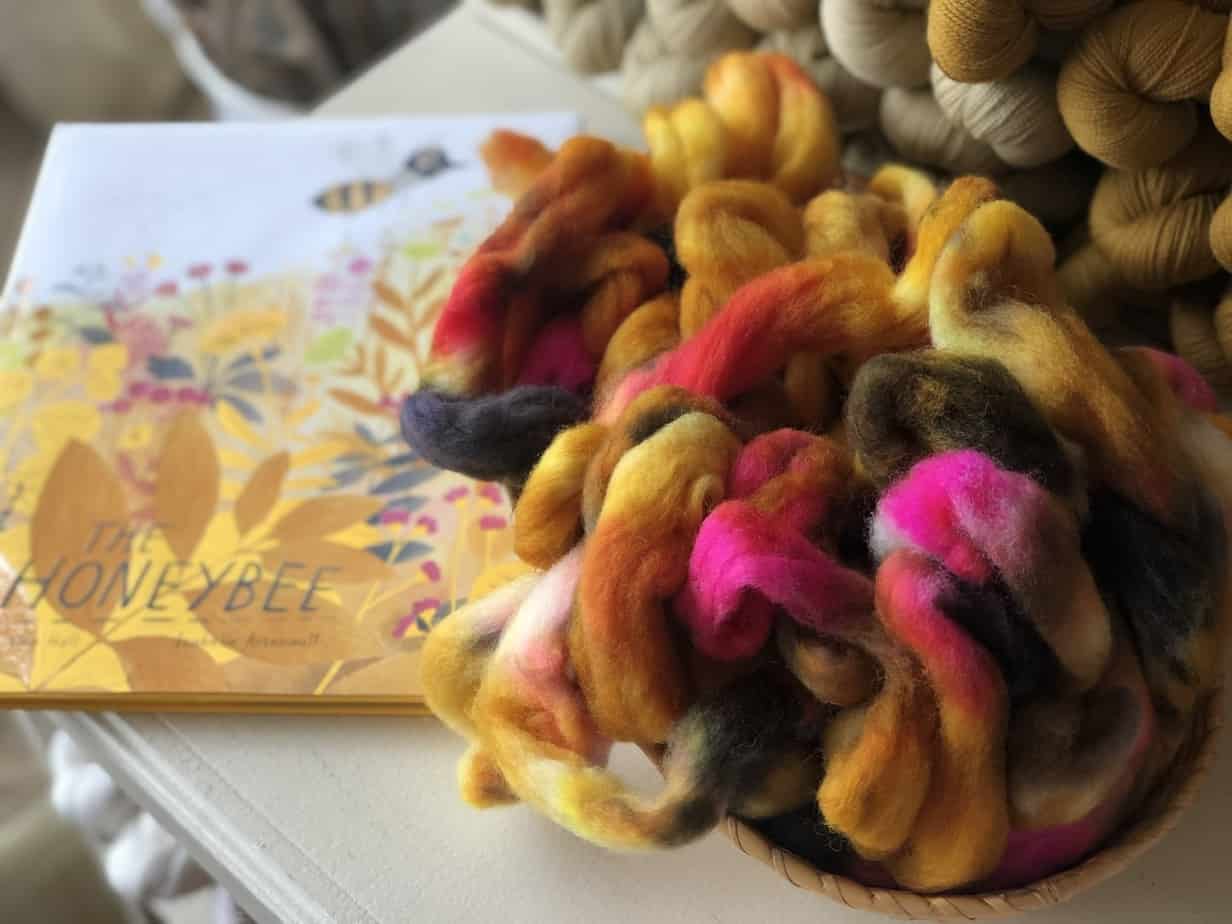 ​​​​​​​Thank you so much for spending time with us this afternoon, dear friends. There were more than 135 Makers on this afternoon's two-hour Zoom meet-up…wow! It was so great to see Kayanna in her space, working her magic‑‑and the colorway you helped her create? GORGEOUS.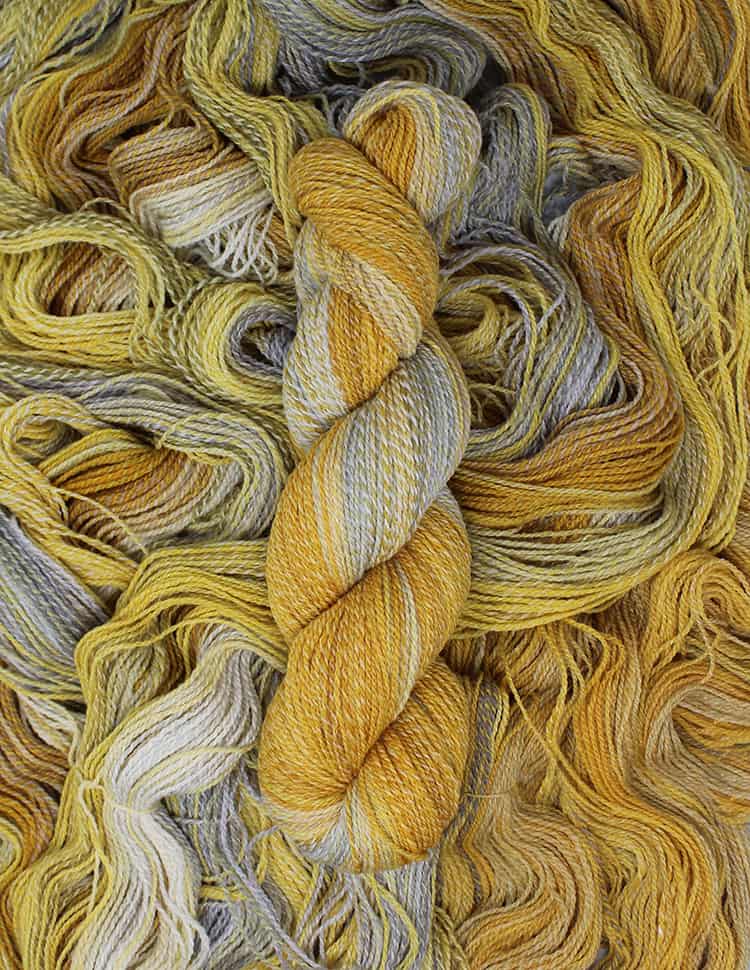 USA wool. Hand-dyed in Iowa. Mill-spun in Illinois. Artisan yarn from the land-locked Midwest. Introducing Mid-Coast String, the newest yarn from Stitch Together Studio.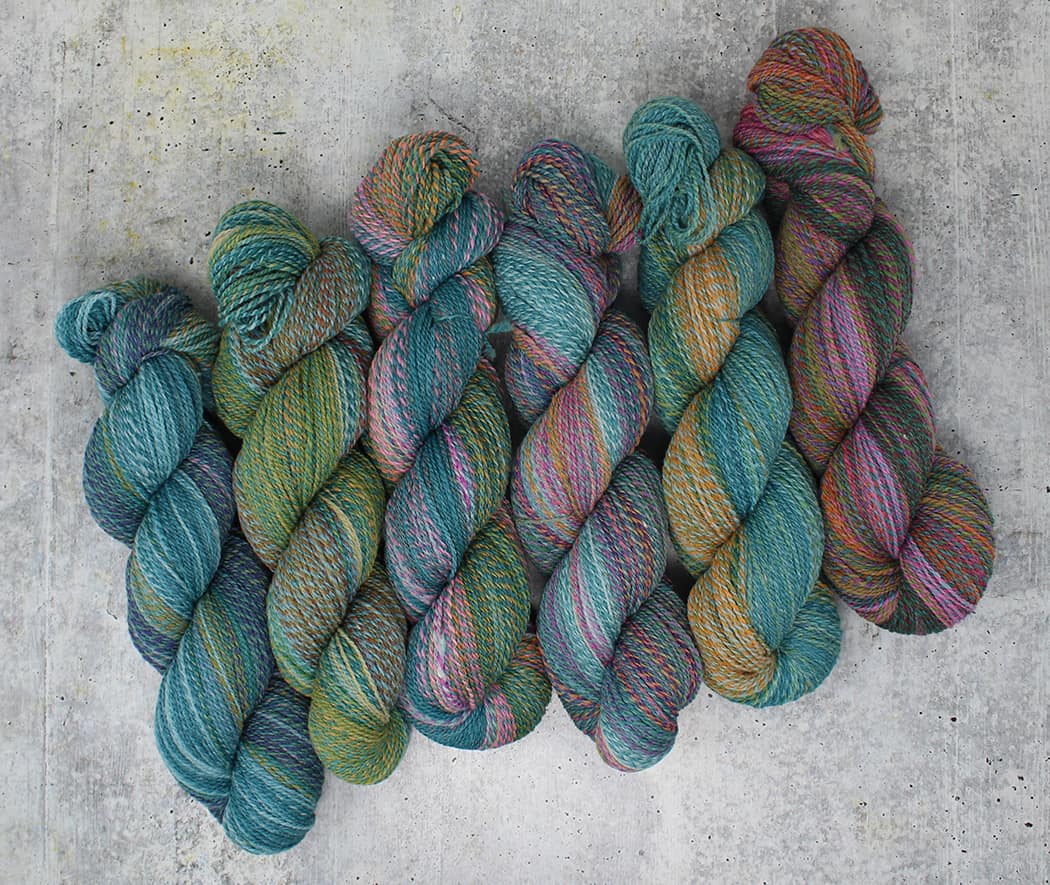 Targheeling Twist is the first base mill-spun especially for Stitch Together Studio. It starts with a luxurious fiber blend of USA-grown Targhee wool, bamboo and silk, dyed up in Kayanna's Iowa studio. Then it's sent off to her partner mill in Illinois where they spin it into a fabulous 2-ply fingering weight yarn. It comes back to the Stitch Together HQ for twisting and labeling and then it's ready to fly off to customers all over the world.
This yarn is a 2-ply yarn mill-spun to mimic the look of handspan yarn. The colors shift and fade slowly in and out throughout the skein, creating an amazing subtle gradient. No two skeins are alike, so it's highly recommended to buy enough yarn for one project at a time. The bamboo and wool take the dyes differently, so this creates the most dramatic, multi-layered yarn ever.
It is the ultimate honor to help Kayanna introduce this yarninto the world–we hope you love it as much as we do.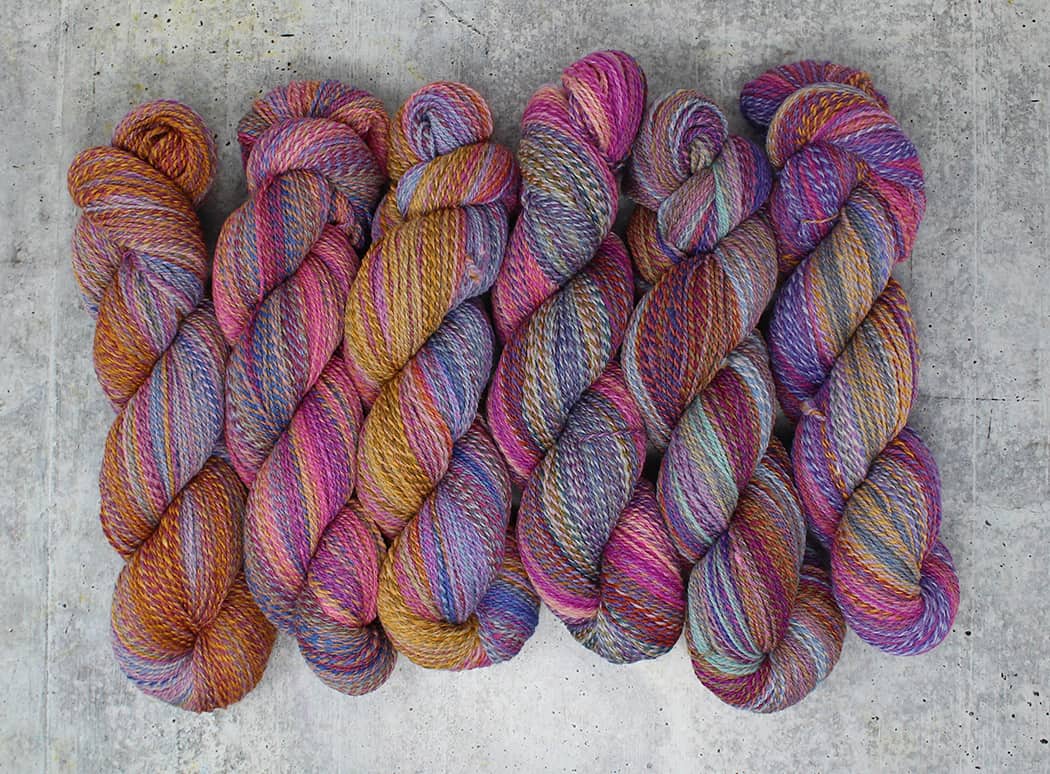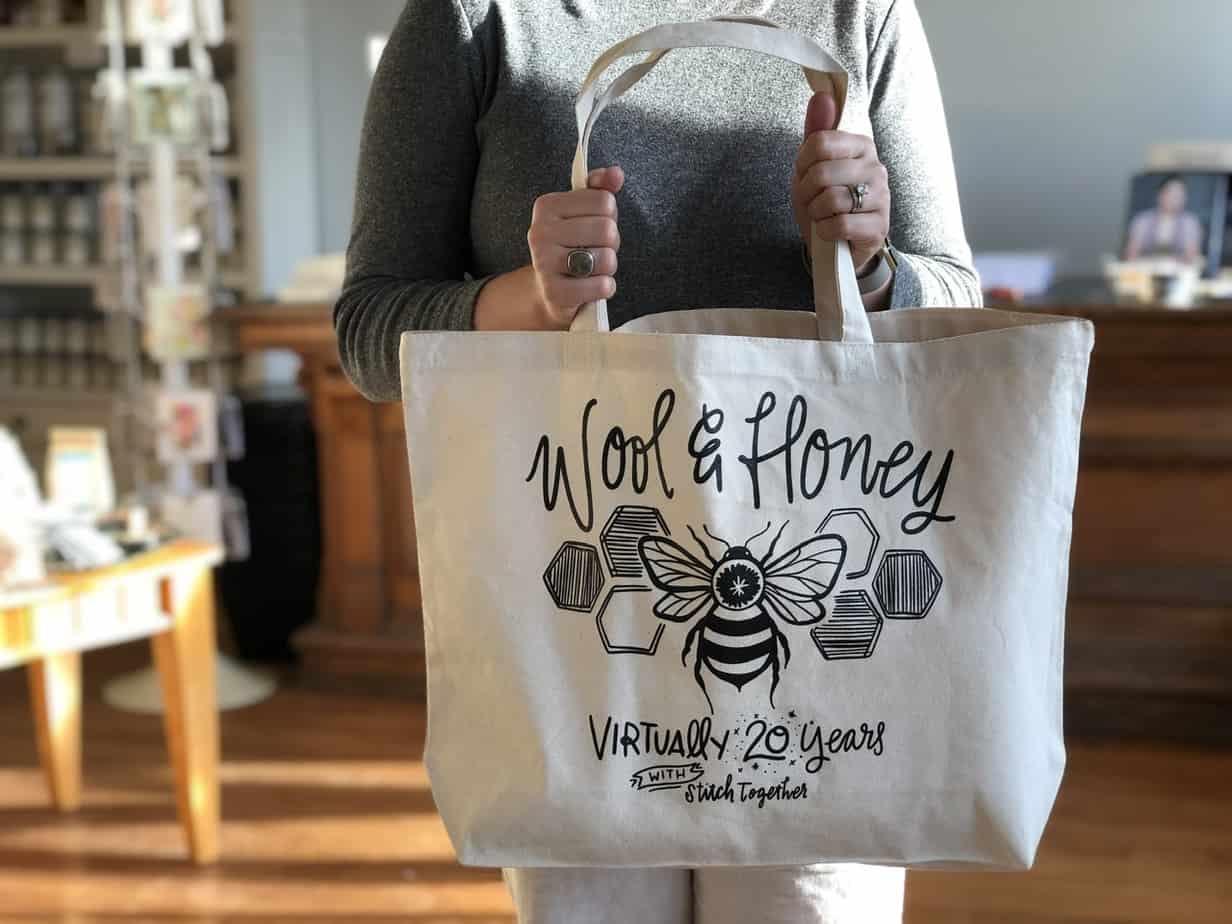 This sweet, roomy tote was designed for us by our dearest friend Kayanna of Stitch Together Studio for our shop's 20-year virtual anniversary party. Emblazoned with our favorite mascot–the humble-yet-praiseworthy bee!–this canvas tote is deep with a wide gusset, heavy duty straps and is large enough for a sweater project.
​​​​​​​Thank you, every one of you, for being a part of the Wool & Honey story. From its humble beginnings as Inish Knits on Peggy Serbin's farmstead in 1996 to today's virtual celebration, the past 20 (plus!) years have been nothing short of a beautiful adventure. Here's to keeping us around for the next 20‑‑we love you all so very much.
xo,
Melissa & Liz