Bijou Basket Kit
$31.99 $31.99
When we think about knitwear, most of us plan for knits that cover our bodies. But what about knitwear on display? Incorporating stitches into your home decor literally softens the edges; giving new life and function to your yarn feels fresh and modern. One for your coffee table to hold coasters. Another in the entryway to collect keys and coins. Knit a trio in varying heights to create a vanity set in the bathroom–one for cotton swabs, a second for cotton rounds, another still for rolled-up washcloths.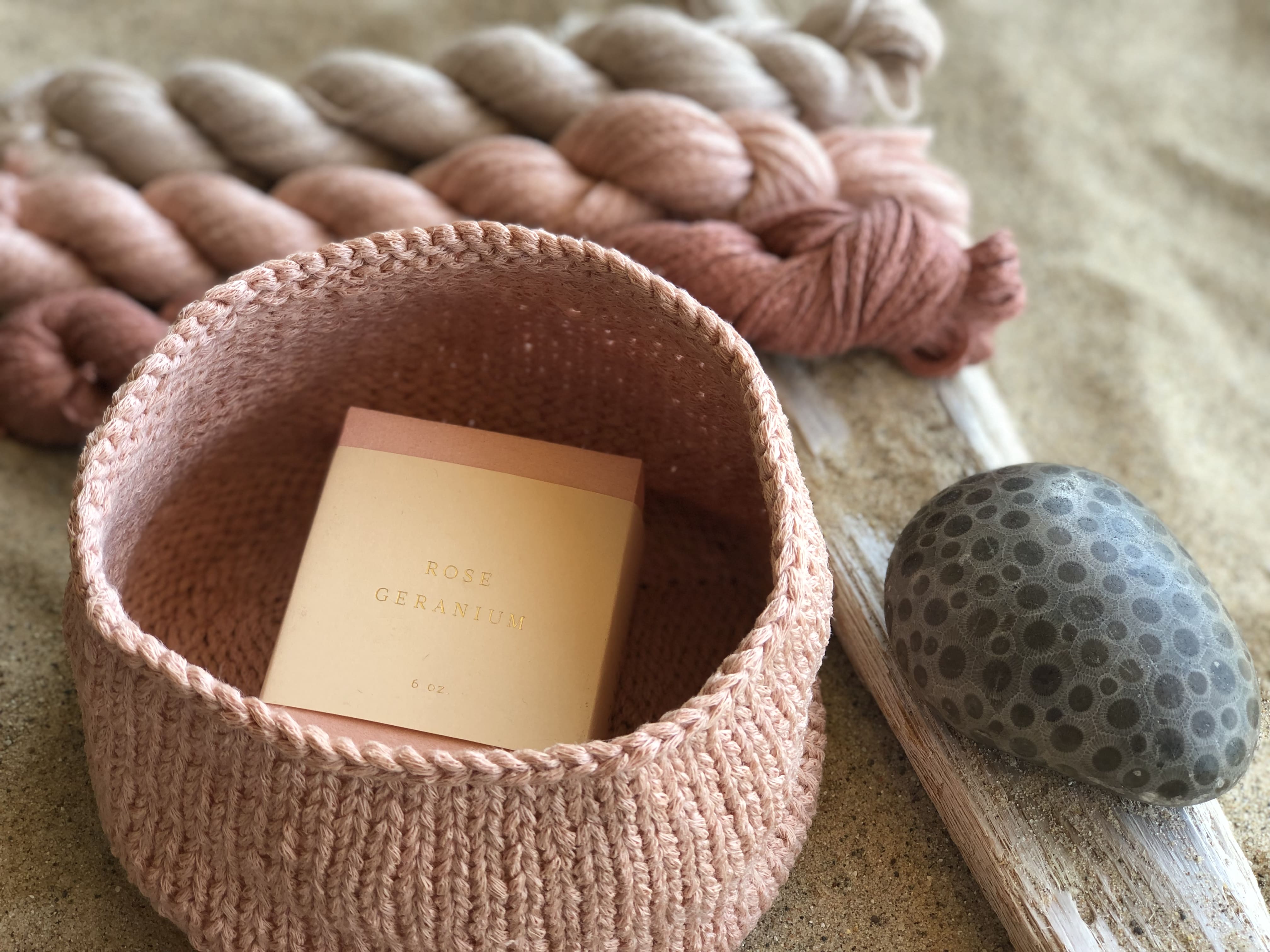 This basket is on the smaller side, but large enough to carry a portable project (think socks!) Feel like modifying? End after fewer increase rounds, and make a tiny basket to hold bijou—precious jewels.
You'll use every bit of two skeins of a flat linen ribbon for this basket, which measures 4 1/2″ tall by 6″ in diameter. Never knit on double-pointed needles before? New skill alert!

A few other options. The entire palette is meant to work together–don't hesitate to put gradients or even high contrast colors together. Melissa knit this basket with two skeins of color 3, a lovely desert pink. We LOVE the idea of holding two colors together to get a marled look.

This kit includes two skeins of yarn and one clear, easy-to-read pattern. Please indicate your color choice in the 'Notes to Seller' section at checkout.
Looking for just the Bijou Basket Pattern? Find it HERE.
Learn how this kit qualifies you to win FREE yarn through the 12 Knits of Christmas 2019 program HERE.