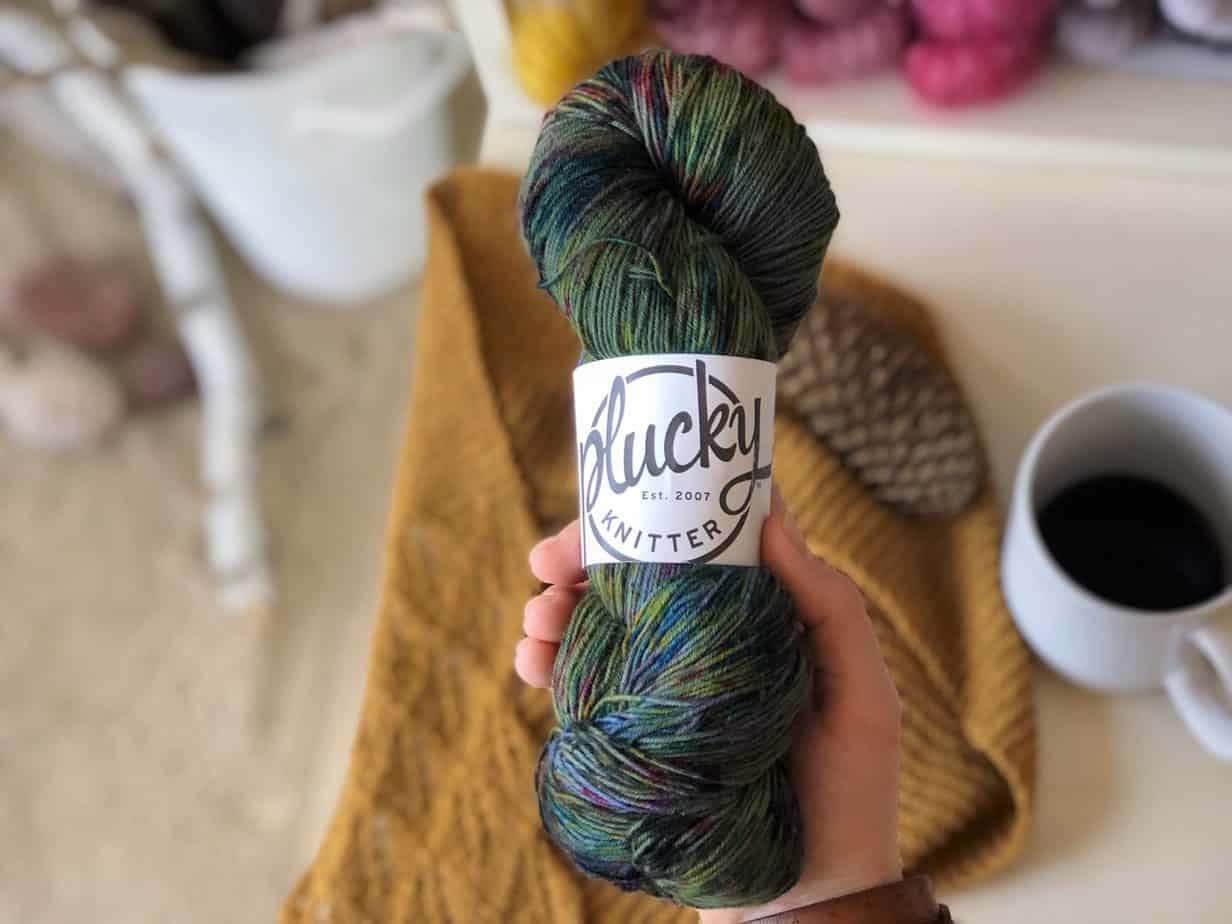 Can you hear it? That light rap-rap-rap on the door?
That's our knitting mojo knocking. It's back–full force!–and we think we know why.
It's the holidays. It's always the holidays.
As we creep ever-closer toward the Christmas season and its gift-giving traditions, we find ourselves reflecting on this community and family and friends and teachers and baristas and UPS delivery persons–and we get so filled up with these cascading, golden feelings that all we want to do is clothe everyone in head-to-toe knitwear. What better way to show someone you love them than with something you've made with your own two hands? And while the finished project itself plays a part in the magic (and of course, the yarn picked specifically with the recipient in mind), these intensely warm feelings we get about the holiday knitting season mostly come from the desire to sit and create with others. A group of Makers who come together in pairs or trios or gatherings of 20 for the sole purpose of creating something from scratch.
Which is why we are so excited about Thanksgiving weekend. An entire weekend spent with customer (who are also our friends!), knitting and chatting and eating and planning and laughing together–people who might not have become friends if it weren't for yarn. And yes, there'll be shopping, but the focus of 'Plaid Friday' is the idea of "weaving the individual threads of small businesses together to create a strong fabric that celebrates the diversity and creativity of independent businesses". What else is there?!?
We've got plans for a sweater each for the girls, two (er, make that three!) baby sweaters, four pairs of socks and at least one Christmas sweater between us. But the first thing to be cast on?
A pair of socks for a group photo on Plaid Friday.*
*This skein of Plucky Knitter Feet in 'Highlander' was a gift from Christmas 2017 from our dear friend Michele G.–so excited to finally knit it!