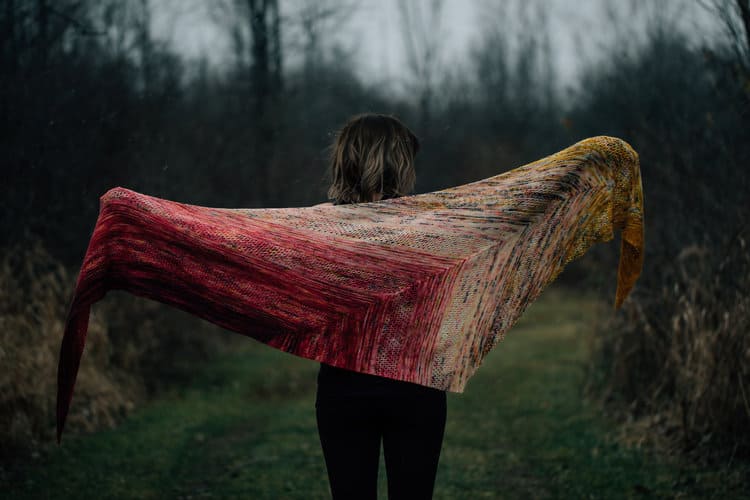 It's been awhile since we've had a Knit-A-Long at Wool & Honey and what better time to start than the New Year? There's a community of knitters worldwide casting on on January 1st and we're joining in, too! We've collected an STUNNING assortment of color choices for our good friend Andrea Mowry's electric new design, "Find Your Fade Shawl." It's hard to put into words what we love most about this shawl–whether it's the simple design, the gradient color flow, the yarns (oh, the YARNS!) or the fact that it's the loveliest way for each knitter to express their own creativity….all we know is that like so many other knitters, we've fallen head over heels for this design and are quivering with anticipation for the official cast on!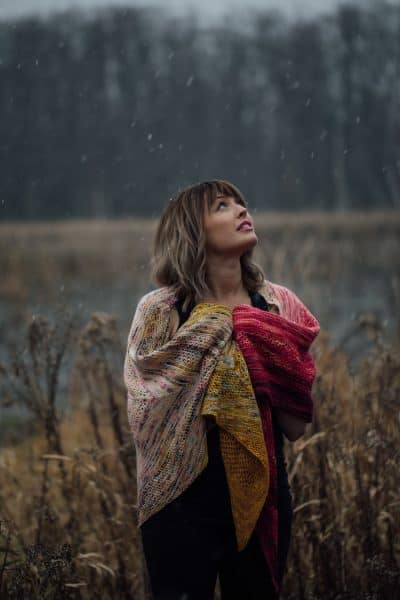 Here are the details….
Order a kit from us, complete your project by February 20th, send us a picture of your finished masterpiece and you'll be entered to win a $100 gift certificate to Wool & Honey, to use in-house or online.* Don't live locally? No problem. We'll ship it straight to your doorstep with time to cast on by January 1st. Live nearby? Even better–purchase a kit in one of the eight color combinations below, or stop in the shop for help arranging your perfect 7. We LOVE putting together dynamic colors…and with all the yarn in the shop, there are HUNDREDS of possible combinations.
Find Your Fade Shawl Kits can be found HERE.
Find Your Fade Shawl Pattern can be found HERE.
*To be entered to win the $100 gift certificate, you MUST email us a photo of your finished shawl (and no, it does not have to be blocked!) to thebuzz@woolandhoney.com by 11:59 pm on Monday, February 20th, 2017. And of course, you must have purchased your yarn from us. (But we didn't really need to say that, did we?)
photos courtesy of DreaRenee Knits/Peter Mowry Photography