Saturday, June 30th, 2018
6-8 p.m.
Join us in welcoming Chloe for an evening of knitting and book signing, cocktails and yarn. We're one of three stops on her brief Northern Michigan book tour promoting her latest novel, The Immortalists, and we have an amazing evening planned for our hive. (She'll also be signing books at our favorite book store in the world, The Cottage Book Shop, in Glen Arbor tonight, Friday, June 29th.)
We can't really emphasize enough what a big deal it is that Chloe said yes to coming to Northern Michigan. As a New York Times bestseller book, The Immortalists has landed atop every single bestseller list for contemporary fiction that you could imagine; currently, the book is one of five finalists (!) to be Jimmy Fallon's pick for the Tonight Show's 'Summer Reads' program.
We are starstruck–and honored to have her here.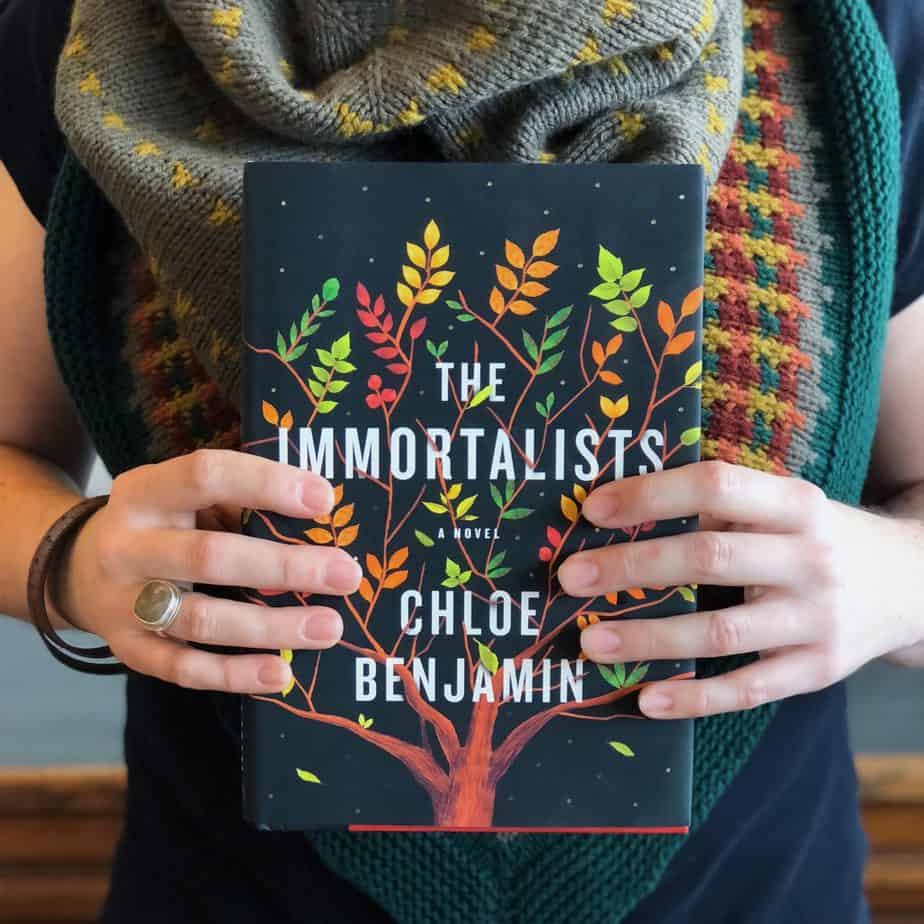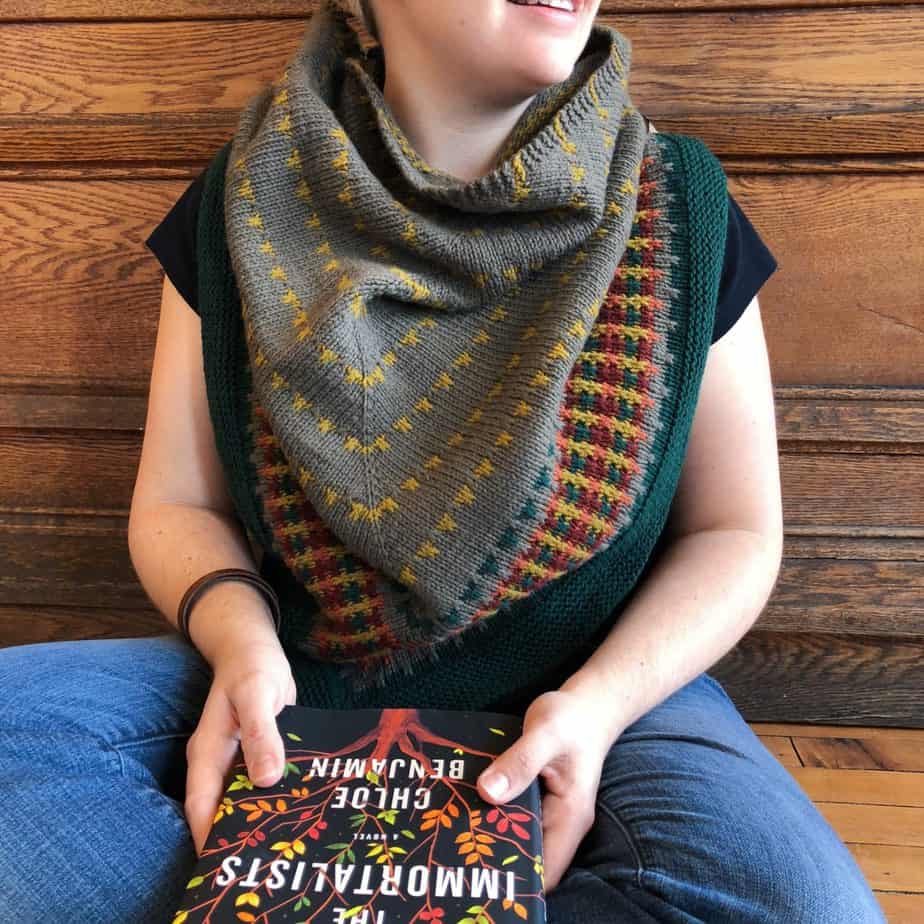 Here's what to expect tomorrow night:
-the chance to chat personally with Chloe about her book, her writing….and of course, knitting!\
–a gift basket valued at $100–everyone who comes to the party will be entered to win
-a special cocktail inspired by the book: the 'Gold Siblings Bourbon Cocktail' created by our friend Lyn, knitter and cocktail mixologist (and something sparkling and cool–and non-alcoholic!–for those who don't partake)
-a gluten-free honey cake and macarons, plus white chocolate cardamon and pistachio mini cupcakes (RIGHT?!?) by our friend Kelly, knitter and baker behind Moist TC
-a group picture at 7 p.m. with Chloe and your finished knits
-a shop full of knitters who love to read and readers who love to knit
We have copies of the book at the shop and would be happy to have Chloe autograph them on your behalf; a signed copy would make an especially precious gift for that hard-to-buy-for someone.)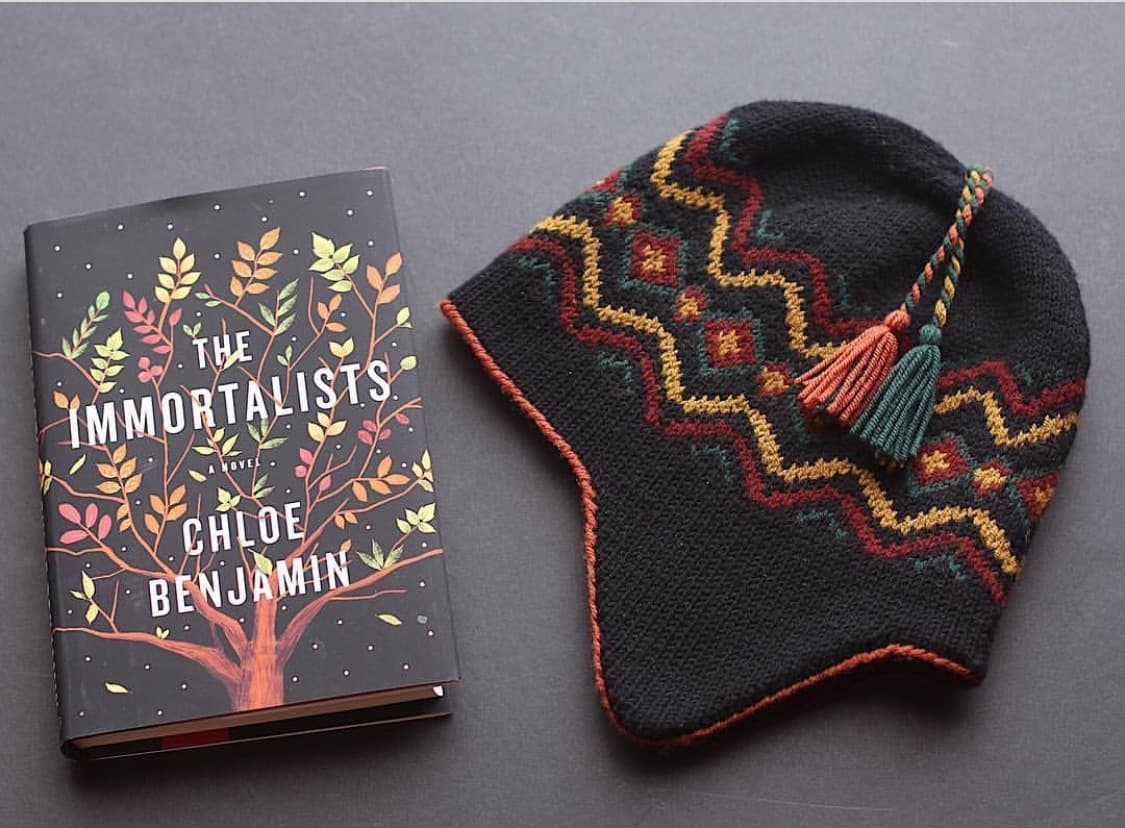 Can't be with us? All of our Immortalists-inspired kits are available to ship right away; if you get started now, you'll have handknits ready to wear as soon as the weather begins to turn again.
And in case you were wondering what on earth does a New York Times bestselling novel has to do with knitting…
Chloe Benjamin, in addition to being a wordsmith, is a voracious knitter. She leaned heavy into knitting while waiting for The Immortalists' publication date; after years writing a novel, she found she took solace and even discovered a refreshed sense of creativity in knitting's tangible qualities.
When her publisher (Putnam & Sons) discovered this, they teamed up with Quince & Co. to curate a color palette based on the book's beautiful cover.
We think it was a perfect match–written in the stars, if you will.
Read Chloe's article for Martha Stewart on preventing stress injury while knitting HERE.