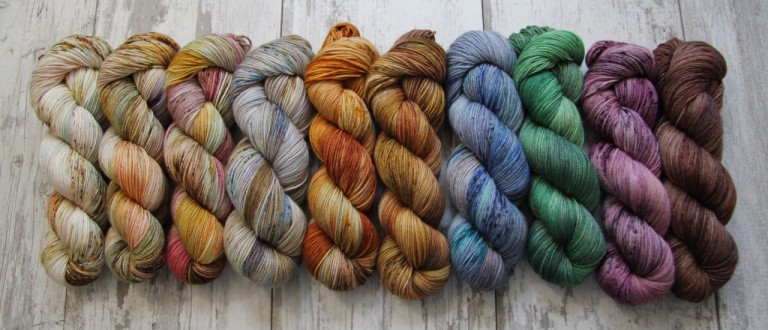 We are thrilled to announce that we are welcoming knitwear designer Marie Greene of Olive Knits and indie dyer Rachel Lundstrom of Six and Seven Fiber to Northern Michigan the weekend of February 22nd-24th. It's a weekend that will be jam-packed with wintry celebration: fresh, new patterns for the modern knitter, jaw-dropping handpainted yarns and a chance for wooly communion with makers, near and far.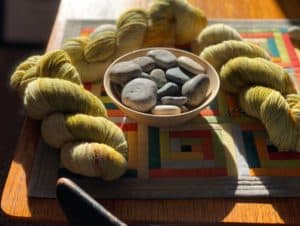 On Friday, February 22nd, we'll have an intimate cocktail reception and pre-sale party, where 25 ticket-holders will receive an amazing swag bags, have the first pick of the Six and Seven trunk show and listen to a short presentation by Marie and Rachel and their respective processes as knitters, designers and wool enthusiasts. We'll be celebrating with both sparkling wine (L. Mawby, of course!) and a special cocktail, as well as some of our favorite local cheeses, fruits and treats. Rachel has created a custom colorway on a new-to-us base ('Pollen', as pictured at right) and we'll have something amazing knit up for you to see. (Hint: it's one of the sweaters from Marie's new book.) And we'll be introducing our first sweater Knit-A-Long of 2019–knit with Rachel's yarn and Marie's pattern–and those attending the cocktail party will have the first look. Lottery-style tickets for this event go on sale on Friday, January 18th, and can be found HERE.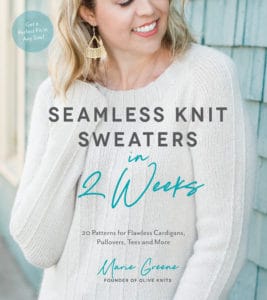 On Saturday, February 23rd from 10 am to 4 pm, we'll be hosting our friends at Wool & Honey all day long. There will be Olive Knits patterns galore, samples to try on, and of course, yarn–glorious yarn! Marie will be signing copies of her brand-new book, Seamless Knit Sweaters in Two Weeks which can be found for pre-order HERE.
We are giving away a HUGE gift basket filled with yarns, patterns and treats to one extremely lucky guest. (A $250 value!) Join us on Saturday and you'll be entered to win. Not local? We'll be announcing a way for our far-flung customers to get in on the action, too.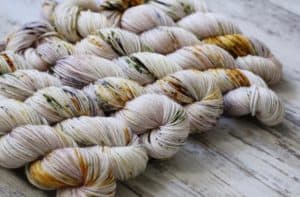 On Sunday, February 24th, we'll have a brunch at The Granary, where 25 ticket-holders will also receive some knock-out swag bags, eat a farm-fresh brunch, and knit with Marie and Rachel while they share a few tips & tricks on knitting, designing and the process involved in creating beautiful yarns. The Granary is just six miles north of Wool & Honey, and with its open kitchen, huge wraparound porch and loft bedroom, it serves as a year-round cottage nestled on a 300-acre farm. (And yes, knitters will be able to shop at the event!)
Tickets for the cocktail party and brunch will be available via lottery-style drawing on Friday, January 18th from 10 am to 2 pm EST and can be found HERE. There are 25 tickets available to each event, and two lucky winners (one each for the cocktail party and the brunch!) will win a spot–FREE. The trunk show on Saturday from 10-4 is open to everyone.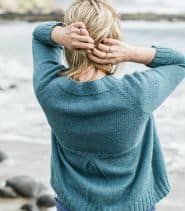 Marie's brand-new book (not yet off the press!) can be found HERE.
Want to keep up with all the details? Email us at thebuzz@woolandhoney.com and we'll add you to our newsletter list. There will be many more details to come over the next month (and more pictures, of course!); we guarantee you won't want to miss this weekend.