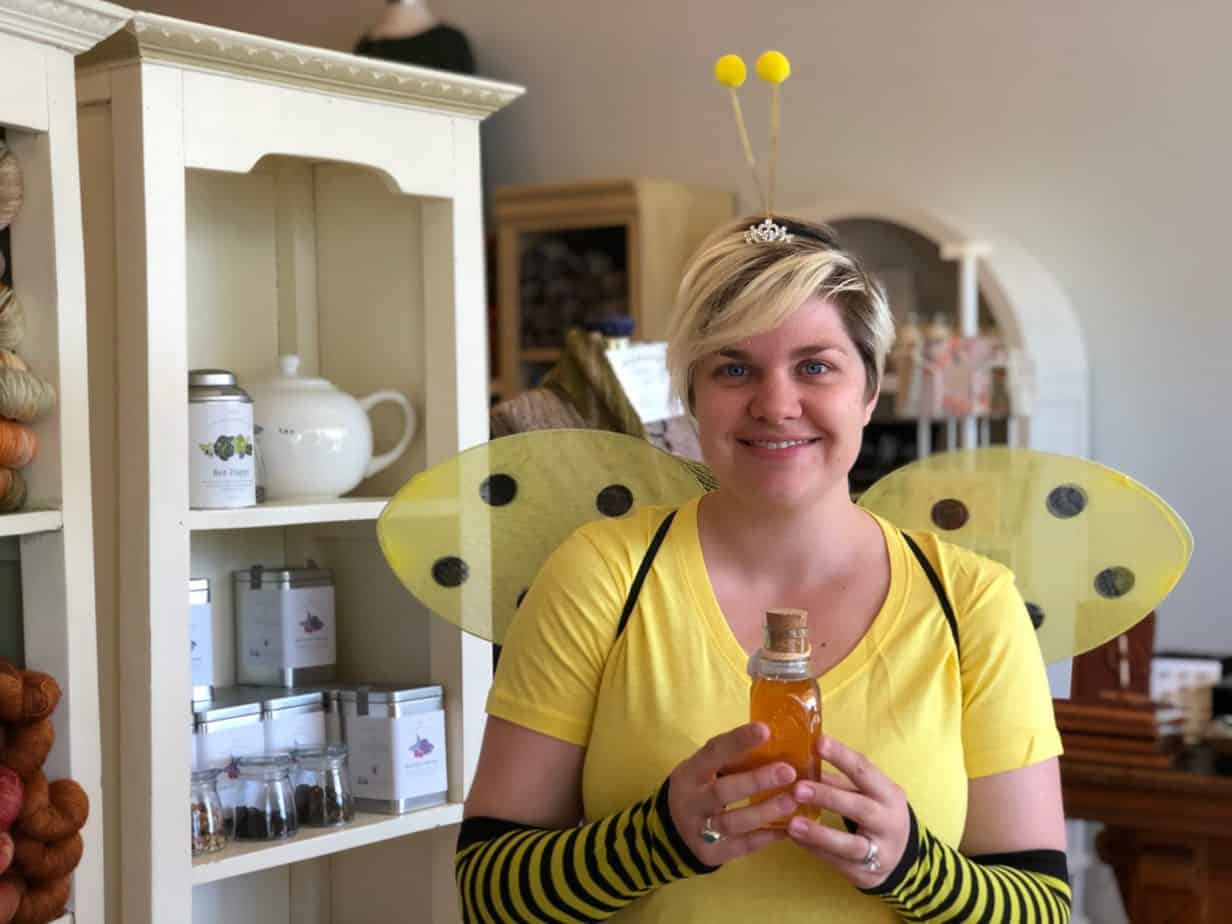 Wednesday, July 4th
Leland 4th of July Parade
3 PM
(meet at the corner of Thompson and West to suit up at 2 p.m. We're Float #33.)
Thursday, July 5th
Cherry Festival Junior Royale Parade
6:30 P.M.
(meet at the shop at 4:00 p.m. to suit up and carpool,
meet at the staging sight–near the corner of Barlow and Rose St.–at 5:00 p.m. We're Float #59.)
We've always wanted to have a float for our local summer festivals and parades. 2018 is our year.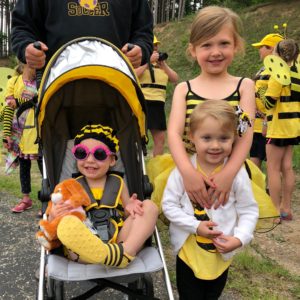 We need your help to march in the parade with us:
Wednesday, July 4th in the Leland 4th of July Parade and Thursday, July 5th in the Cherry Festival Junior Royale Parade downtown Traverse City.
We've got a few spots on the float, lots of cutie pie costumes (that each include a mini rhinestone tiara, antennae, wings and an amazing sash that Liz sewed from Spoonflower knit fabric) and we can promise it's going to be a really, really fun time. If you can find yellow and black in your own wardrobe, please wear it in the event that we have more than 15 participants–and we encourage everyone to wear black pants or shorts, as we have adornment for your upper half only. Bring some knitting and skeins of black and yellow yarn…..and start working on your princess waves! We'll have a few spots on the float, but most of you will need to walk with us–we'll be passing out honey candies to the kids in the audience. We'll have waters and sunscreen and some snacks for fortification.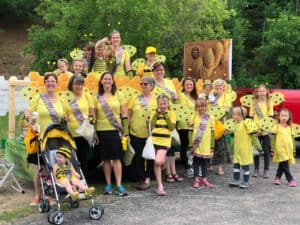 Want to march with the hive? Call us at (231) 228-2800 to RSVP to join us. We'll have specific instructions for lineup times and meeting areas, both in Leland and in TC.
See you soon, friends–we'd love for you to join the buzz.
(Leland parade map)