Saturday, February 29th
5-8 pm
It only happens once every four years and this year, we're determined to make Leap Day count. Or rather, we're determined to make it special. Join us at our first party of the decade (!) on Saturday, February 29th as we host a mid-winter soirée dedicated to pampering ourselves‑‑at the time of year when we need it most. We're hosting a few local artists who will be showcasing some exquisite little treats meant to soothe, nurture and indulge. We'll be serving Grocer's Daughter truffles and a special mocktail, and you'll be able to take home a few sweet delights, too–this is a pop-up trunk show where these local artists will be selling their wares.
Thistle and Grey. Hannah Shales, a mother and local to northern Michigan, is passionate about small-batch, handcrafted skincare with ingredient labels you can understand. She carefully sources ingredients and effortlessly blends them to create gorgeous skincare products that work. The scent profiles she creates–Citrus Cedarwood! Peppermint Pine! Basil Lemongrass!–are subtle, elevated and deeply nuanced.
Toile & Stripes. Abby Foster is a self-taught clothing designer living and working in Leelanau County, Michigan. She started Toile and Stripes in 2016 to create a new basic and foundational wardrobe for women while working with sustainable and long-lasting fibers in order to discourage wasteful and fruitless purchases. She draws her inspiration from the strong women around her, their desires for easy-to-wear-but-still-look-fabulous-clothes, and the tried and true silhouettes that have lasted through the decades. Her collections are designed specifically to create a mini wardrobe in just one collection–very "capsule" inspired! The colors are chosen specifically to go with the items that you already love and are hanging up at home, and the other items in the collection so that each and every garment is consistent and cohesive. The collections and pieces that T & S designs, cuts, sews and sells (all in Leelanau County) are basic foundations for any wardrobe and are meant to be worn and loved through all seasons.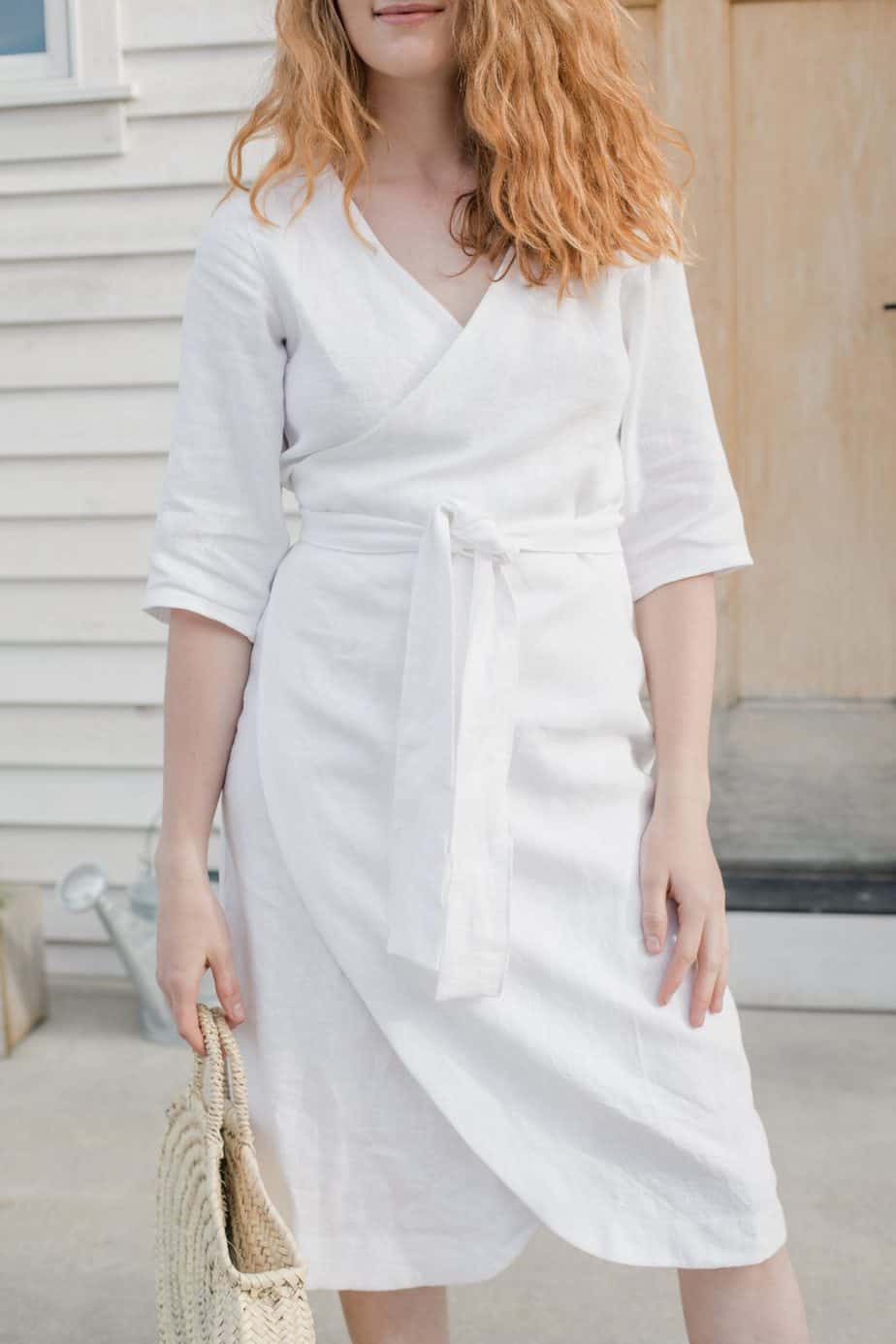 Grocer's Daughter, a small, family-owned business with a big love for craft chocolate. Jody & DC's bright green shop is located at the gateway to the quaint, picturesque village of Empire, MI nestled in the Sleeping Bear Dunes National Lakeshore. Their love for rich, dark chocolate and a passion for local foods inspires their truffle recipes and other chocolate creations. They use fruits, edible flowers and herbs from our garden and they source larger quantities of ingredients from local farms. Their dairy, maple syrup and honey is sourced from local farming families and, on occasion, they use wild-harvested foods from the rich soils and pristine forests of their Northern Michigan home. They use as little sugar as possible and you'll never find preservatives or corn syrup in their chocolates. Travels and studies of chocolate through Latin American and Europe inspire them and many of their recipes.
Leelanau Trading Company. A Northern Michigan leather studio established in 1993 by Ted Gilmer and his wife Ruth Gilmer, where they were inspired to create American-made leather products that bring the beauty of wood crafting and leather together in their unique products. They want their customers to have that special feeling every time they come into contact with these handcrafted products. That feeling that reminds them of sitting on Grandpa's lap while reading a leather-bound book. Where you can reminisce about older times and enjoy the feel of leather beneath your fingertips as you pass these products on with memories in tow.