$5.99 $5.49
This pattern will be purchased through Ravelry in-store, printed and emailed to you.
This pattern is available to our club members as a part of our July 2018 Sleeping Bear Yarn Club. Not yet a club member? Click HERE to sign up and to receive Leelanau Specialty Cut Flowers as your first month's installment.
Sizes:
52 inches x 19 inches
Yardage Required:
535-577 yds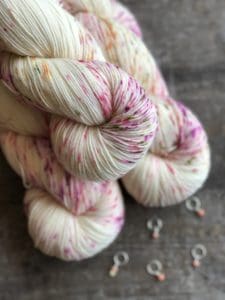 In the hills that border the city of Adelaide there is a small town called Uraidla (you-raid-lah). When I was little, we would make trips there on Sundays to visit the market, and I have fond memories of enjoying all the handcrafts and produce on offer. I've named this shawl after the town as I think it's the perfect accessory for exploring similar hidden treasures in your neighborhood!
Brought to you by Jessica Gore of The Sweater Collective.
**MEMBERS ONLY**