$97.95
It's hard to think of a more enchanting time in life than the arrival of a new baby. The entire world, it seems, is full of promise. What better way to present a tiny human with your hopes and dreams than with a blanket? Lofty, soft and billowy, each stitch is a little puffy cloud. This blanket is warm yet light–both visually and to the touch–and the delicate, pastel palette is whimsical without being saccharine. A two-row repeat, this pattern is a snap to memorize–the yarn is the true star. Super bulky, super easy and super fun, we dare you to knit the whole thing in a weekend. This size is perfect as a floor mat for tummy time, or to tuck your wee babe into their car seat. One of the best parts? The back looks just as good as the front.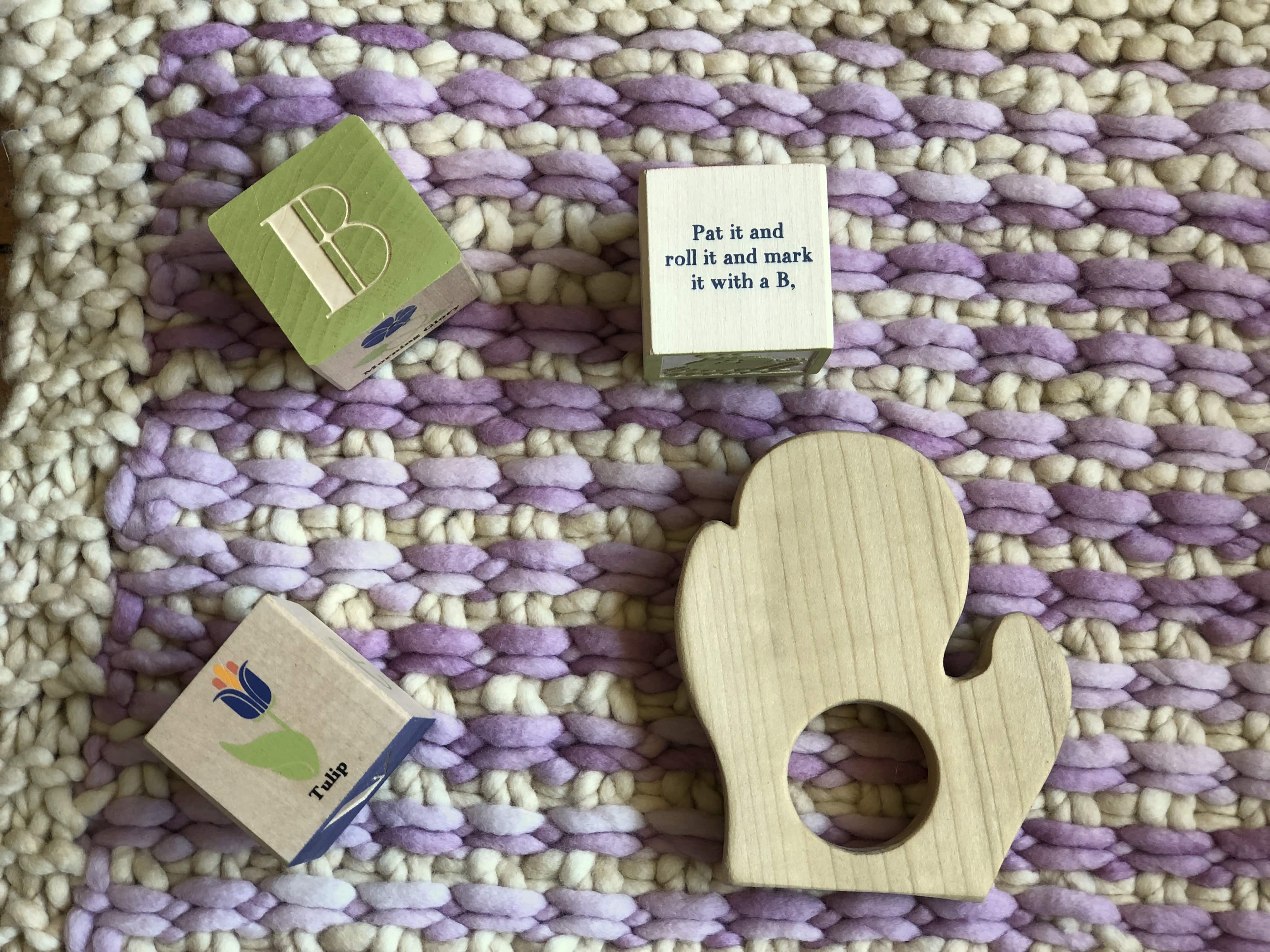 The back of the blanket, pictured here with our Uncle Goose nursery rhyme blocks and Michigan teether. Looking for our entire baby collection? Find it HERE.

This blanket pattern is 23″ wide by 27″ long, and Liz knit it with two skeins each of Malabrigo Rasta in Ivory and Valentina.

A few other options. Clockwise, from top left: Melon + Ivory, Valentina + Almond Blossom, Ivory + Whole Grain, Cucumber + Cosmos.
To order the kit:
Choose your 4 skeins of Malabrigo Rasta (2 skeins each of two contrasting colors) HERE.

Add the Tiny Puffs Blanket pattern HERE.

Add a pair of Addi Natura US 17 32″ needles HERE (if needed).

Learn how this kit qualifies you to win FREE yarn through the 12 Knits of Christmas 2019 program HERE.