Tickets for our Summer Weekend with Plucky and the Grocery Girls
$54.99
* * * LOTTERY SIGNUPS ARE FROM 9 AM TO 3 PM EST ON WEDNESDAY, MAY 1ST. * * *
We are thrilled to announce that we are welcoming major fiber celebrities to Northern Michigan the weekend of July 12-14th: The Plucky Knitter and Tracie and Jodi of the Grocery Girls podcast. It's a weekend that will be jam-packed with summery, sisterly celebration: fresh, new patterns for the modern knitter, jaw-dropping handpainted yarns and a chance for wooly communion with makers, near and far.
On Friday, July 12th, we'll have an intimate cocktail reception and pre-sale party, where 35 ticket-holders will receive an amazing swag bags, have the first pick of the Plucky Knitter trunk show and listen to a short presentation by our friends and their respective processes as knitters, dyers, designers, podcasters and yarn enthusiasts. On Sunday, July 14th, we'll have a brunch at The Granary, where 35 ticket-holders will also receive some knock-out swag bags, eat a farm-fresh brunch, and knit with our friends while they share a few tips & tricks on knitting, designing and the process involved in creating beautiful yarns. (And yes, you'll be able to shop at both events!)
Read all the details about our long summer weekend HERE.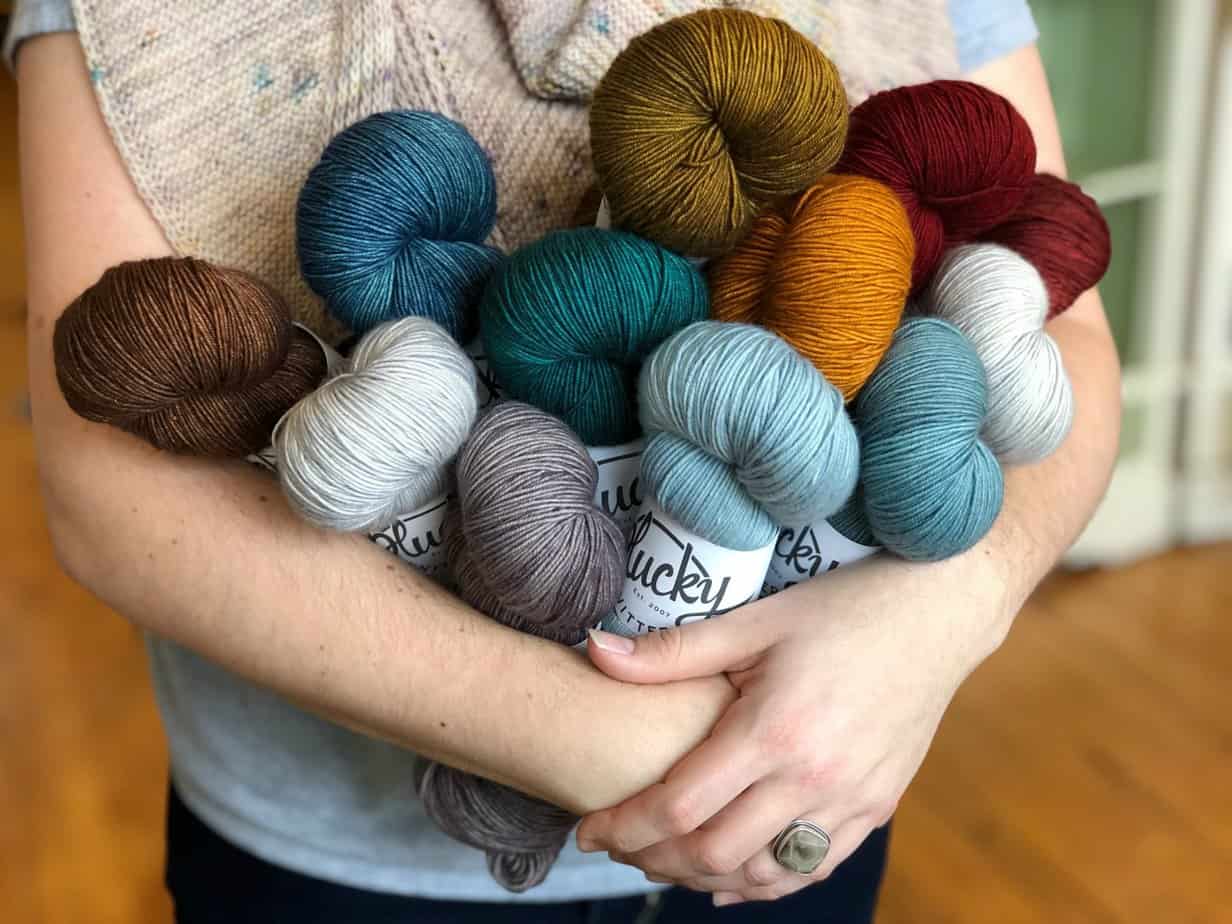 Lottery signups for the tickets will open on Wednesday, May 1st 2019, from 9 am to 3 pm EST. To enter the lottery drawing, you must "purchase" a spot by adding this item to your cart.

PLEASE include your phone number in the specified field–this is the ONLY way we will contact you for payment if your name is drawn.

(You will not be charged for the class until we have confirmed that you have secured a spot.) We will use a random number generator to assign each customer a number and chose our winners. There are 35 available tickets to each event. When we announce our winners, we will call each winner to notify them that they've won a ticket.

You will have exactly 24 hours to call the shop to pay for your ticket.

If we haven't heard from you in 24 hours, you will lose your spot and we will randomly draw the next person from the lottery. The tickets are non-refundable.

There are 35 tickets available for each event. The cocktail party is on Friday, July 12th 2019 from 6 to 8 pm. The brunch is on Sunday, July 14th from 9 to 11 am. You can register for both, but in an effort to give as many customers the chance for one-on-one with Plucky and Grocery Girls, you will only be chosen for one event. Read all about the weekend details HERE.
Want to keep up with all the details? Email us at thebuzz@woolandhoney.com and we'll add you to our newsletter list.
Additional information
| | |
| --- | --- |
| Wintry Weekend Tickets | Cocktail Party, Sunday Brunch |