Tickets for our November Weekend with Susan B. Anderson
$54.99 – $99.00
The tickets to Susan's Friday night class have sold out, but there are a few spots left for the Sunday brunch. Available on a first-come, first-serve basis.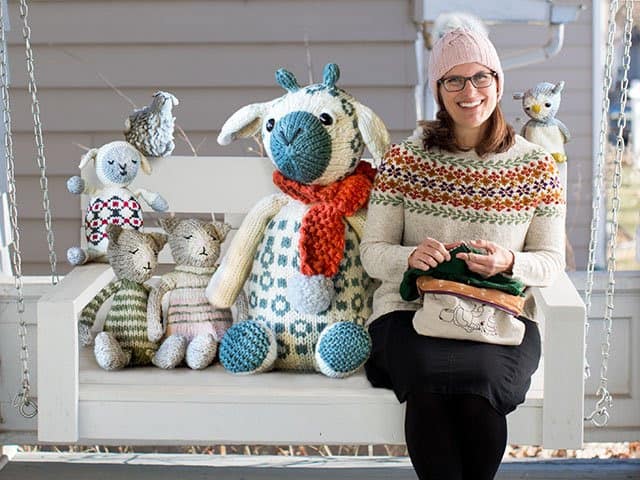 We are thrilled to announce that we are welcoming a major fiber celebrity to Northern Michigan the weekend of November 8-10th: Susan B. Anderson. Susan is a best-selling knitting book author, designer, award-winning blogger, writer and international knitting instructor. Susan's love of knitting and wool has spanned over 30 years, while she has worked as a freelance designer for many top yarn companies, magazines and independent companies. We have loved Susan B. Anderson almost as long as we've been knitters; Itty Bitty Hats was one of the first books to make it into both of our knitting libraries and we are honored to have the opportunity to introduce her to our loyal customers. Susan's newest venture, Barrett Wool Co., is an especially exciting addition to the knitting world–we'll have a trunk show here with kits and Midwest-made yarns–and a few lucky students will even have the opportunity to take a class.
On Friday, November 8th, we'll have a class for the Three French Hens pattern, where 25 students will take a class from Susan B., learn some tips and tricks for knitting seamless toys and receive a swag bag to take home. On Sunday, November 10th, we'll have a brunch at The Granary, where 35 ticket-holders will also receive some a swag bag, eat a farm-fresh brunch, and knit with Susan while she talks a bit about her process as a knitter, a designer and creating beautiful yarns in the Midwest. We are also excited to announce that for the very first time at an event, we will have several gluten-free, dairy-free, egg-free options from Third Coast Bakery for those of you who have food sensitivities, like the Maple-Glazed Pumpkin Donut and Cinnamon Toaster Pastry shown here. (And yes, you'll be able to shop at both events!)
Read all the details about our long fall weekend HERE.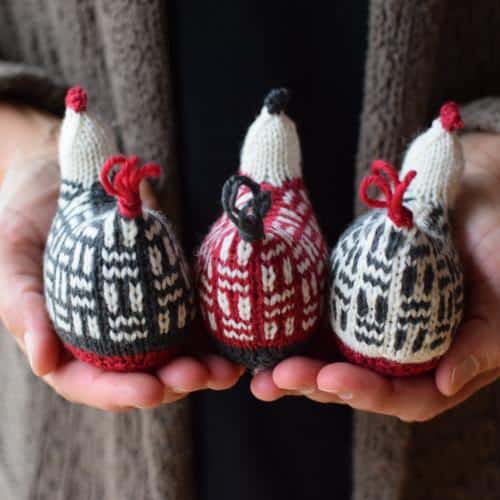 Lottery signups for the tickets will open on Saturday, September 28th 2019, from 9 am to 6 pm EST. To enter the lottery drawing, you must "purchase" a spot by adding this item to your cart. PLEASE include your phone number in the specified field–this is the ONLY way we will contact you for payment if your name is drawn. (You will not be charged for the class until we have confirmed that you have secured a spot.) We will use a random number generator to assign each customer a number and chose our winners. There are 25 tickets for the class and 35 tickets for the brunch. When we announce our winners, we will call each winner to notify them that they've won a ticket. You will have exactly 24 hours to call the shop to pay for your ticket. If we haven't heard from you in 24 hours, you will lose your spot and we will randomly draw the next person from the lottery. The tickets are non-refundable.
There are 25 tickets to the class and 35 tickets available for the brunch. The class is on Friday, November 8th from 6 to 8:30 pm. The class does NOT come with yarn, but a kit will be available for students to purchase at 15% off regular retail prices. The brunch is on Sunday, November 10th from 11 am to 1 pm. You can register for both, but in an effort to give as many customers the chance for one-on-one with Susan, you will only be chosen for one event. Read all about the weekend details HERE.
Want to keep up with all the details? Email us at thebuzz@woolandhoney.com and we'll add you to our newsletter list.
Additional information
| | |
| --- | --- |
| November Weekend | Friday Class, Sunday Brunch |