The Plucky Knitter 'Wool & Honey' Primo Worsted
$26.99 $26.99
** We are currently out of stock. This was a promotion for Christmas 2016.**
75% extrafine superwash Merino wool, 20% cashmere, 5% nylon
200 yds–100 g
We are over the moon to announce a very special collaboration with our favorite dyer, The Plucky Knitter, just in time for the holidays. Introducing 'Wool & Honey', a cool green-blue that takes its cues from the natural beauty of Pure Michigan. It's our signature color and we're thrilled with the way Sarah brought it to life in yarn form.
As with all Plucky Knitter yarns, this colorway is available for a limited time only (beginning today, Cyber Monday) and is exclusive to Wool & Honey. The base yarn is the celebrated Primo Worsted, a sumptuous blend of Merino wool, cashmere and nylon in a generous 200-yd skein.

Morning Star Hat
**Actual color is a little more like the yarn to the left. This hat was knit with the same yarn so it reads different in other lights.**
We've designed a this hat pattern and kit that uses just one skein and put together a few suggestions for multiple-skein projects.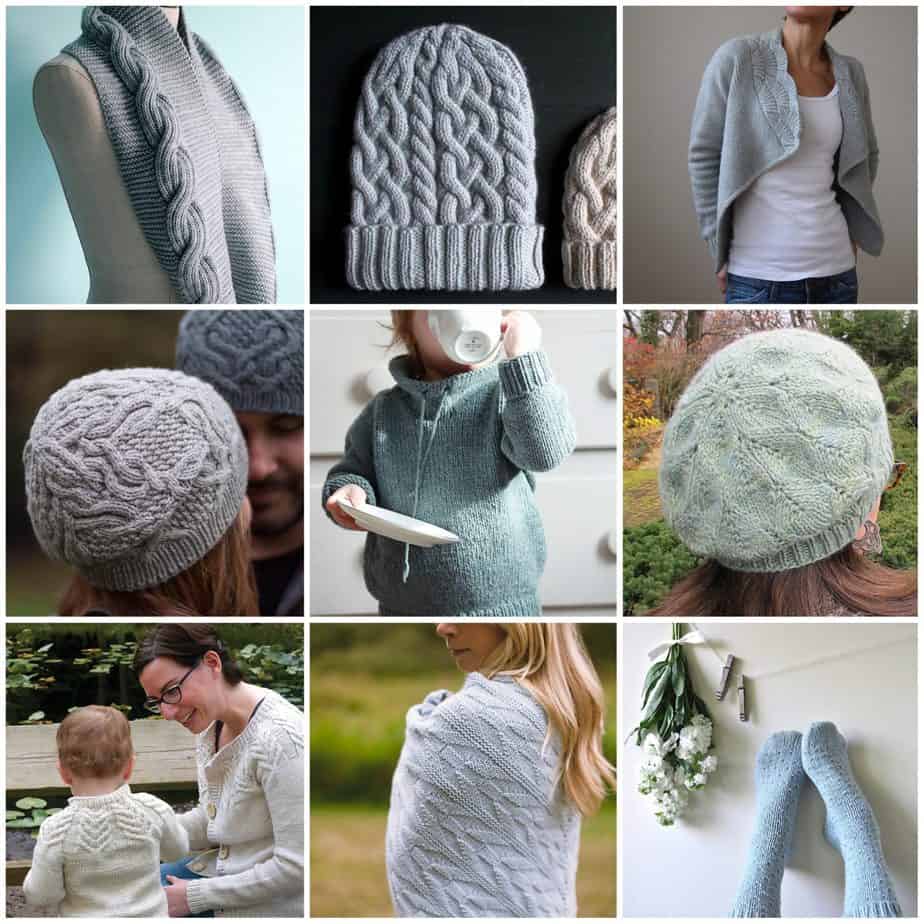 1. Millwater by Beth Kling–3 skeins.
2. Traveling Cable Hat by Purl Soho–1 to 2 skeins.
3. Nanook Sweater by Heidi Kirrmaier–5 to 8 skeins.
4. Father Cables Hat by Veronika Jobe–2 to 3 skeins.
5. Abate Sweater by Alicia Plummer–3 to 5 skeins.
6. Autumn in Garrison by Kate Gagnon Osbourne–1 skein.
7. Antler Sweater by Tin Can Knits–3 to 9 skeins.
8. Onward Shawl by Shannon Cook–4 skeins.
9. Laule'a Socks by cabin four–2 skeins. 
Out of stock