Snow Day Cowl Kit
$31.98
Q: What do a roaring fire, one skein of worsted weight yarn and 24 inches of unexpected overnight snowfall have in common?
A: One quick-to-knit cowl.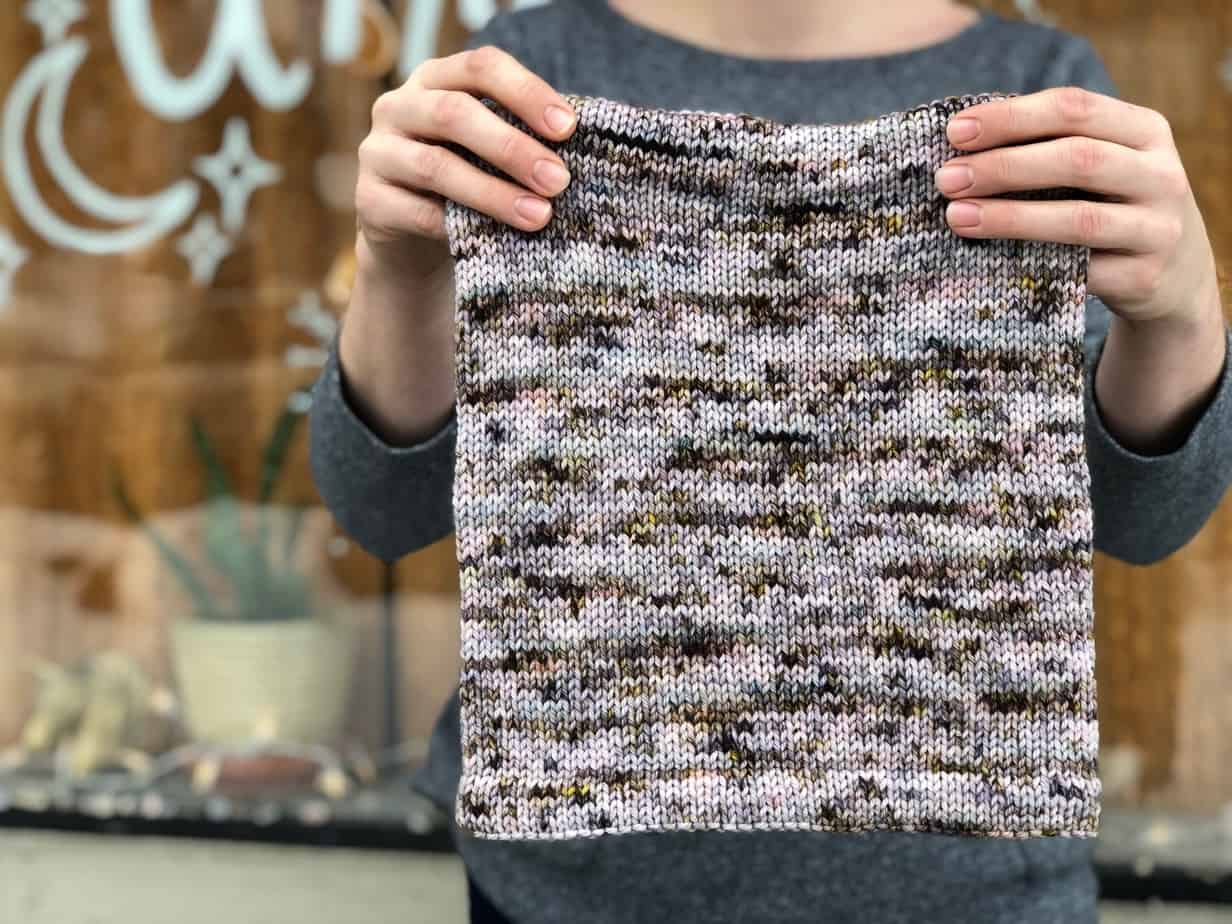 Cowls are the ideal accessory for a new knitter, and the equivalent of a guilty pleasure to a seasoned one. With just one skein of a worsted weight yarn and a few hours of blissful, uninterrupted knitting time, you can comfortably complete this thoughtful gift for anyone (hunter? cross-country skier? nightly dog-walker?) on your list.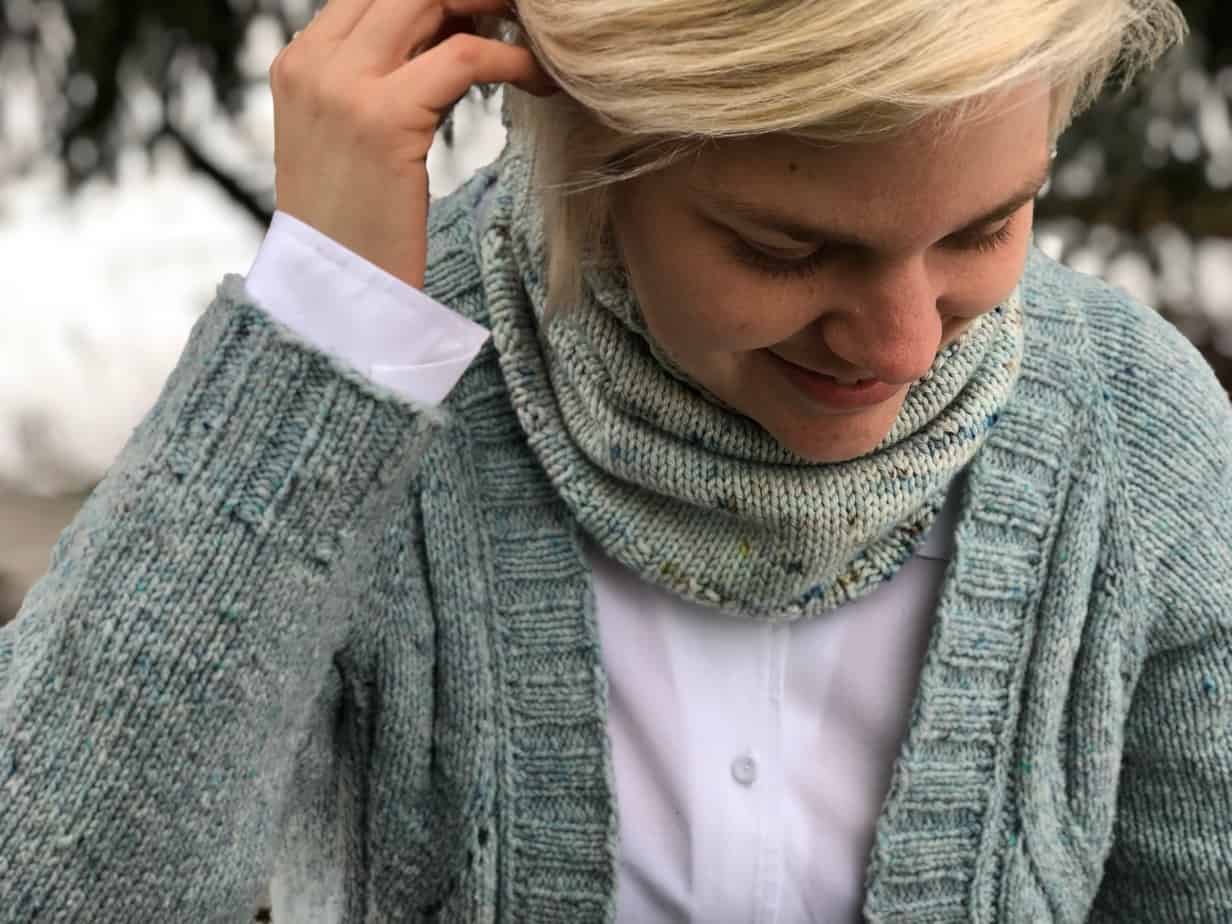 While it may take you a little longer than a day to knit this cowl, it's the optimal pattern for when you're snowed in at home with an endless pot of tea, a Ken Burns series and inches of soft, fluffy flakes to tuck you in. The colors are happy, unexpected (how did that little fleck of olive green get in there?) and just enough of a distraction to entertain you all the while. Choose from a 3 x 2 ribbing or a hemmed edge at either end, or if you're looking for the ultimate in simplicity, you can cast on, join in the round and knit until you have just enough yarn left to bind off. Your edges will softly roll on either side and voilà–you've got a unisex gift that's guaranteed to put a buttery barrier between you and winter's icy blast.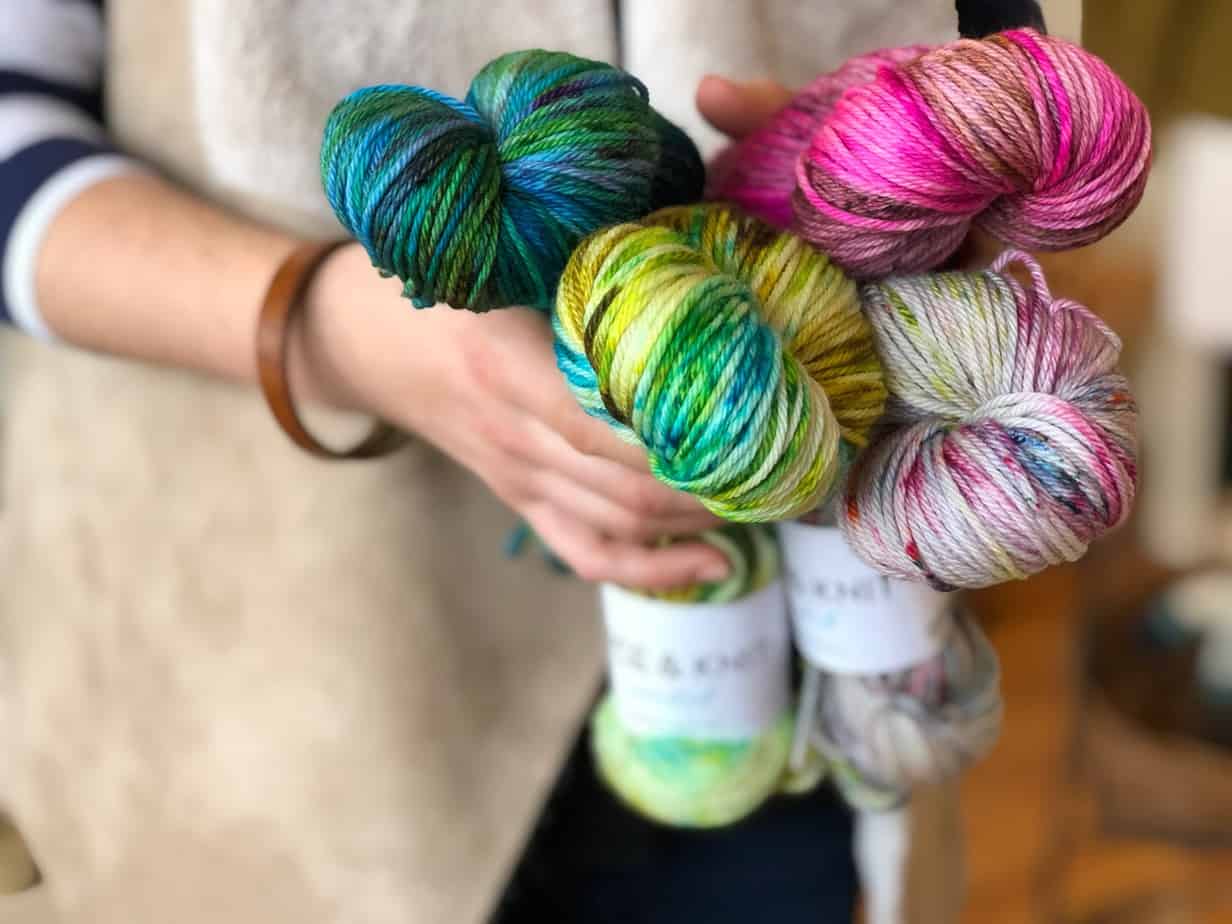 clockwise from upper left: Lake Life, Petunia, Flip Flop + Tennis.

The cowl comes in one size, which fits all adults. Melissa knit the hemmed-edge sample in Nice & Knit Worsted in 'Peppercorn' and the ribbed edge sample in 'Robin's Egg'.
To order the kit:
Learn how this kit qualifies you to win FREE yarn through the 12 Knits of Christmas 2019 program HERE.