$3.99 $3.59
This pattern will be purchased through Ravelry in-store, printed and emailed to you.
This pattern is available to our club members as a part of our March 2019 Sleeping Bear Yarn Club. Not yet a club member? Click HERE to sign up and to receive Stoney Point Winter Glow as your first month's installment.
Sizes:
Small, Medium, Large
Yardage Required:
437 yds fingering weight yarn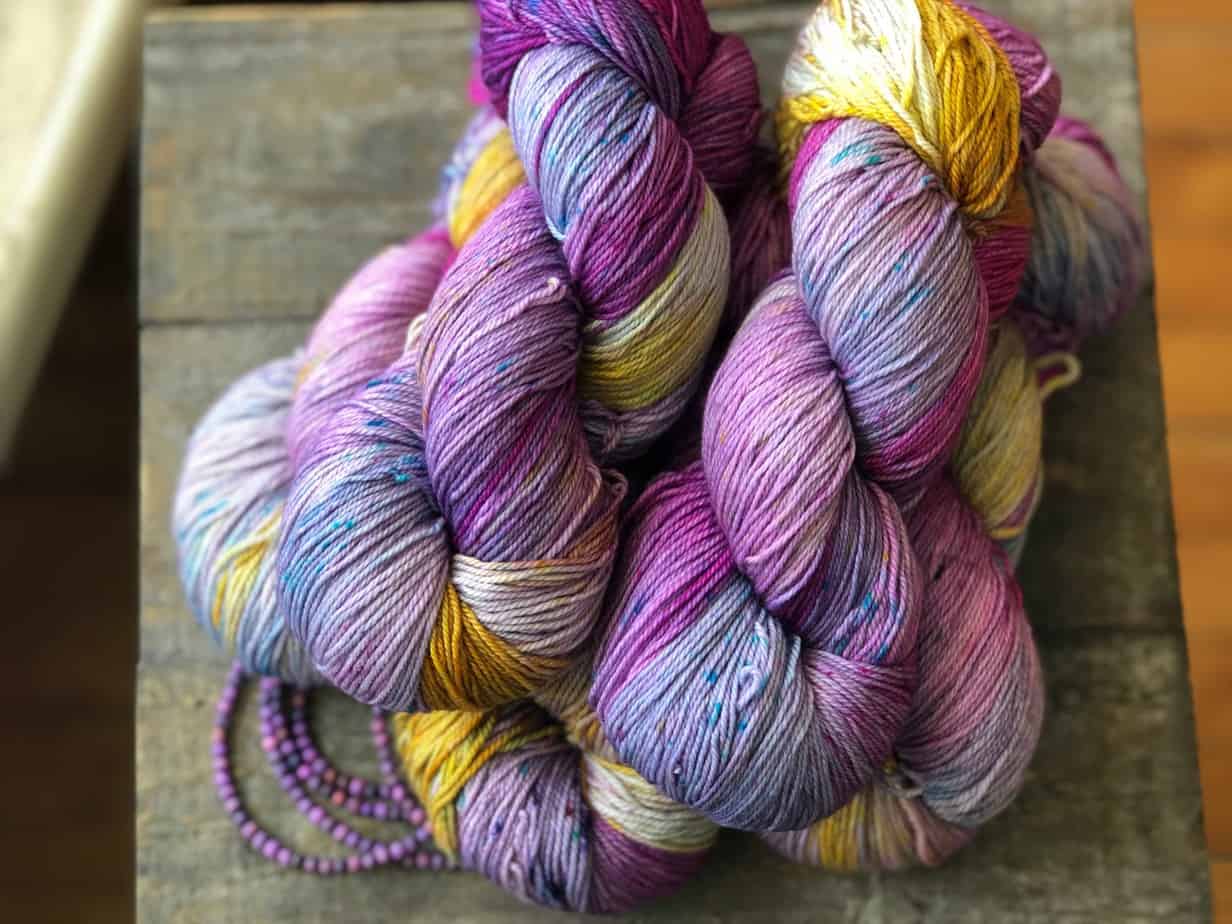 Three words describe these socks—texture, texture, texture! Based on a 1×1 knit/purl twisted rib, these socks have super elasticity even though there are wrapped stitches in the stitch pattern. I did a lot of tweaking to the original stitch pattern to ensure that this design stretched in all the right places to ensure a comfortable fit. The reverse side of the stitch pattern is also pretty and looks fabulous when the cuffs are folded down to form ankle socks. And if that wasn't enough texture, the heel flap tweaks the traditional slipstitch heel to produce gorgeous multi-level purl bumps that make a speckle or variegated sock yarn play to its strengths.
These socks are toe-up with a wedge toe and use German short rows for the heel turn. As with all my sock patterns, there is a generous gusset and a deep heel flap to ensure durability in the heel area.
Brought to you by Fiona Oliver of Australia.
**MEMBERS ONLY**