Secret Cabin Getaway Grenouille Co. Sock
$29.99 $26.99
This colorway is a pre-order and will ship with the December 2018 installment of the Sleeping Bear Yarn Club and is available only to current members. Not yet a member? Click HERE to sign up.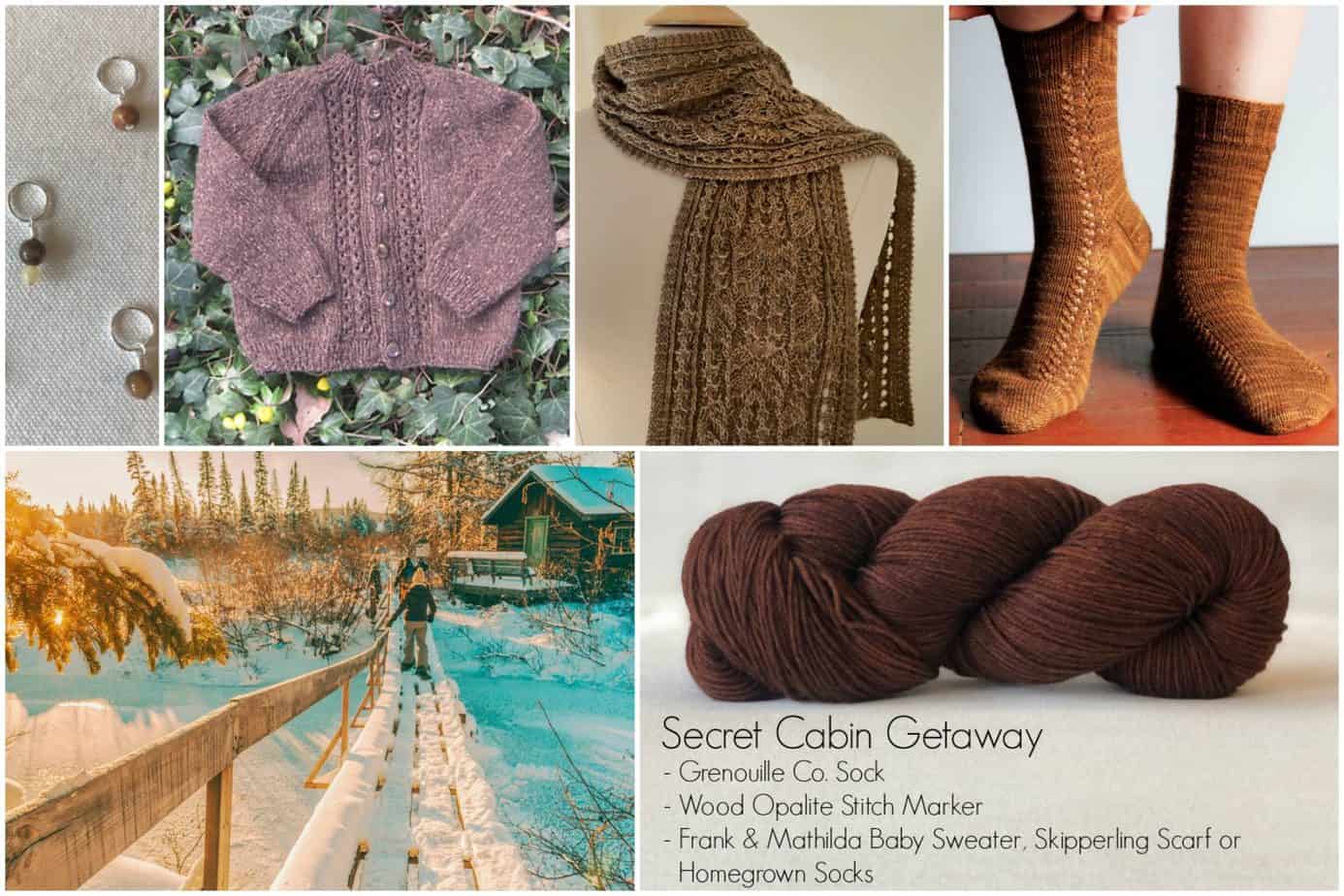 Grenouille Co. Sock
437 yds–100 g
75% superwash Merino, 25% nylon
We are thrilled to announce the December selections for the Sleeping Bear Yarn Club. Dyed exclusively for us by Steph of Grenouille Co. of New Brunswick, Canada, this handsome, rich brown is the physical interpretation of a cozy cabin getaway. At this time of year, the idea of stealing away for a quiet weekend is the ultimate fantasy; tucking a stack of books, a tin of tea and a new project in a bag, strapping a pair of cross country skis to the roof of our car and putting our phones on 'Do Not Disturb' mode while fluffy snowflakes fall outside the window sounds like heaven on earth. This warm brown is tonal in variegation, deeply saturated and leans yellow.
Hand/machine wash cool, lay flat to dry for your piece's longest life.
* * * MEMBERS ONLY * * *
4 in stock