$5.99 $5.39
This pattern is available to our club members as a part of our February 2019  Sleeping Bear Yarn Club. Not yet a club member? Click HERE to sign up and to receive The Frozen Bay as your first month's installment.
Sizes:
Adult XS (S, M, L, XL)
Yardage Required:
300-400 yards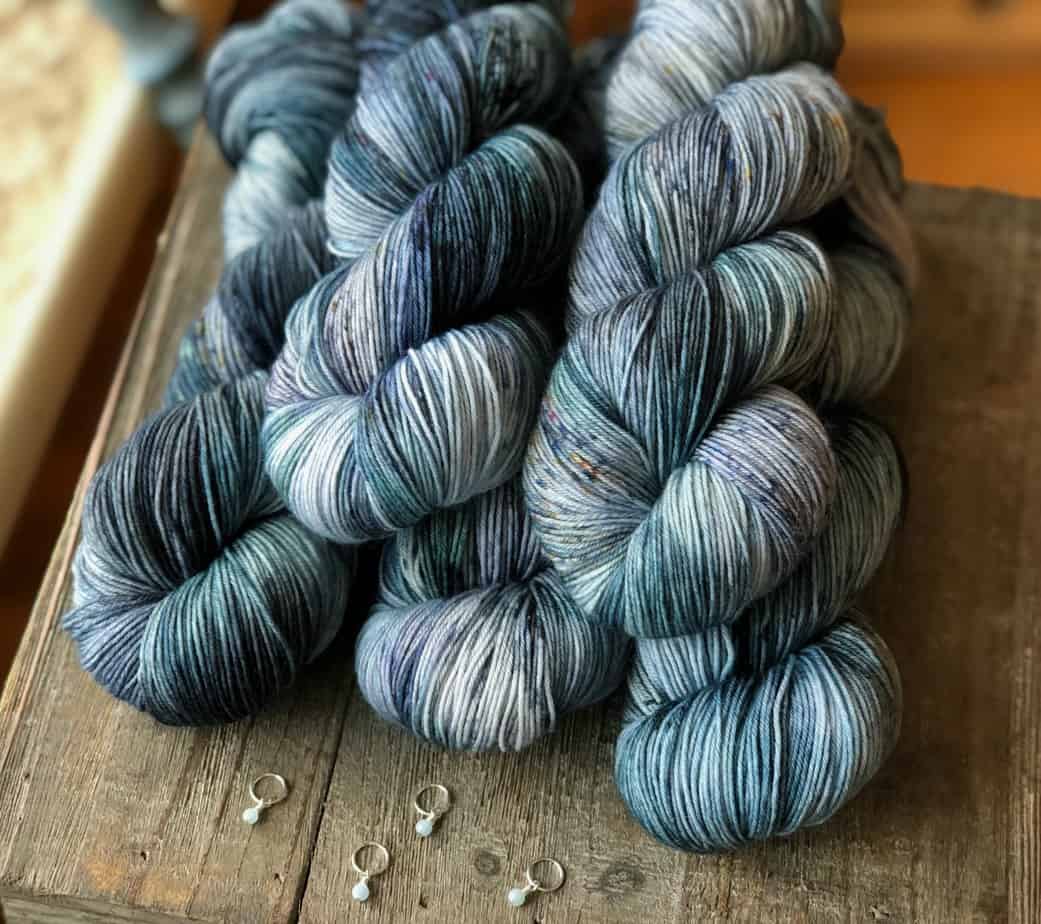 "All the waves behind them seemed to take on unusual shapes… The air grew cold. The ship seemed to move uneasily as if she felt danger behind her." – The Voyage of the Dawn Treader
Sailing through a storm might present a challenge, but these socks are a breeze. Worked from the toe up, the knitter will use a simple technique to create a dramatic effect. Ribbed stitches make for a cozy, flexible fit, while dropped stitches create waves within the design. The texture created is simple enough to enhance your favorite variegated yarn, but interesting enough to transform your favorite semi-solid.
Brought to you by Lisa Ross of Bloomington, IN.
**MEMBERS ONLY**