$87.99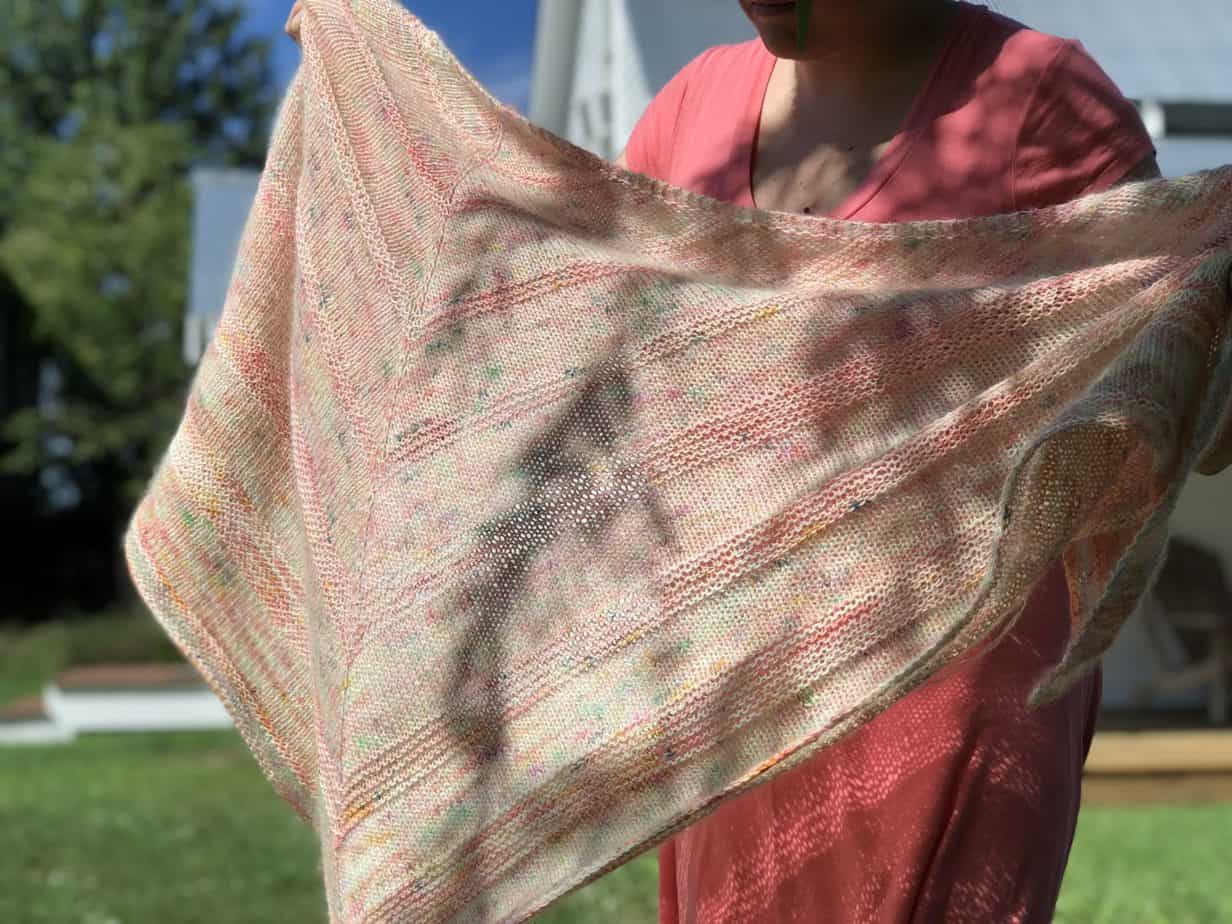 Wispy. Feminine. Kitten-soft. Pink. We can't stop running our hands over this shawl, or pressing it to our cheeks for a bit of a cuddle….it's definitely the mohair. Or maybe the silk? In fact, it's both–in combination with a hand-dyed Merino for a trifecta of wooly luxuriousness. The artistry of color elevates this shawl to the next level; by holding two strands of hand-painted yarn together (one skein of Lichen and Lace SW Merino Fingering and one skein of Stitch Together Studio Stitch Cloud), this shawl has depth and nuance that is enhanced exponentially by combining these two magnificent yarns.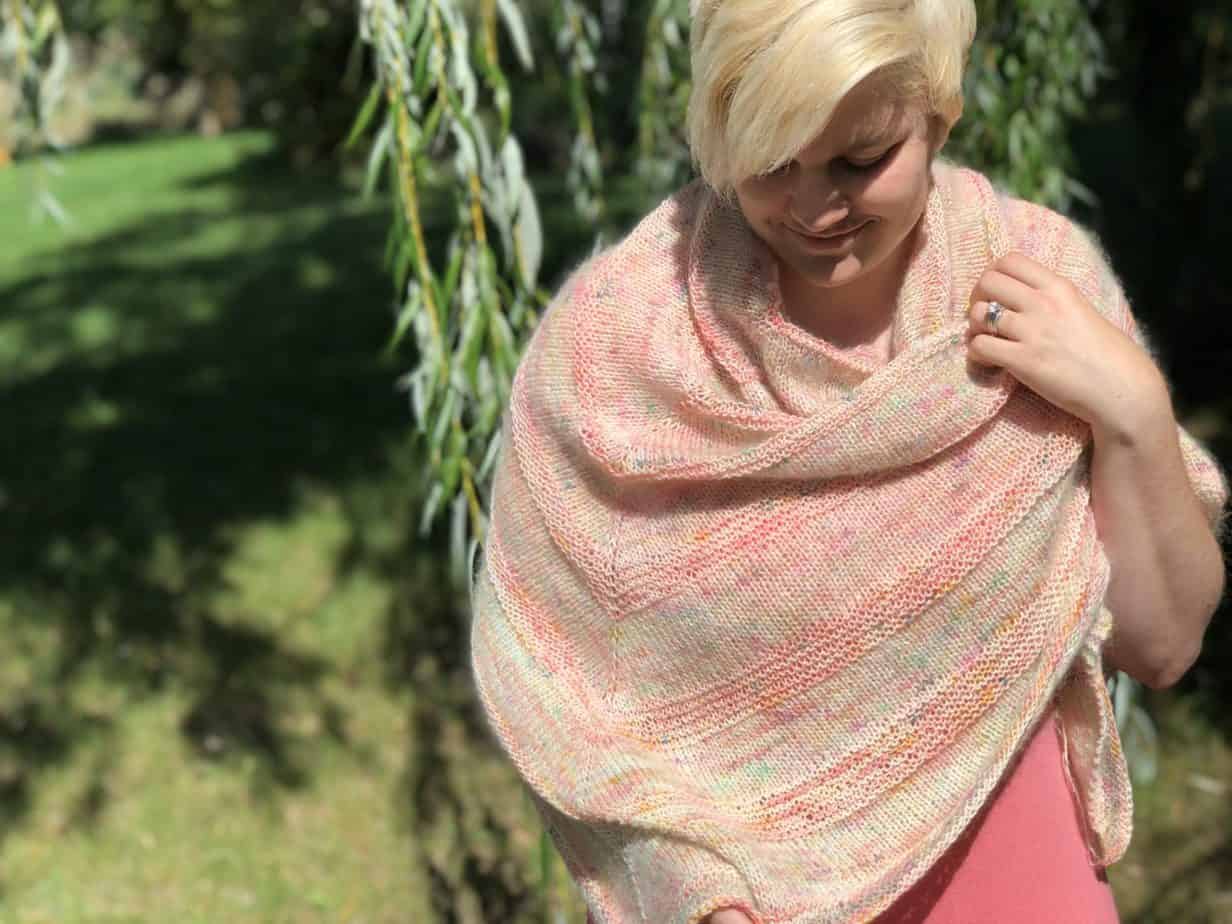 It's a take on our French Vanilla Shawl, but more textural, with a bit more sheen (due to the silk) and quite a bit larger for those who prefer more substantial shawls over shawlettes.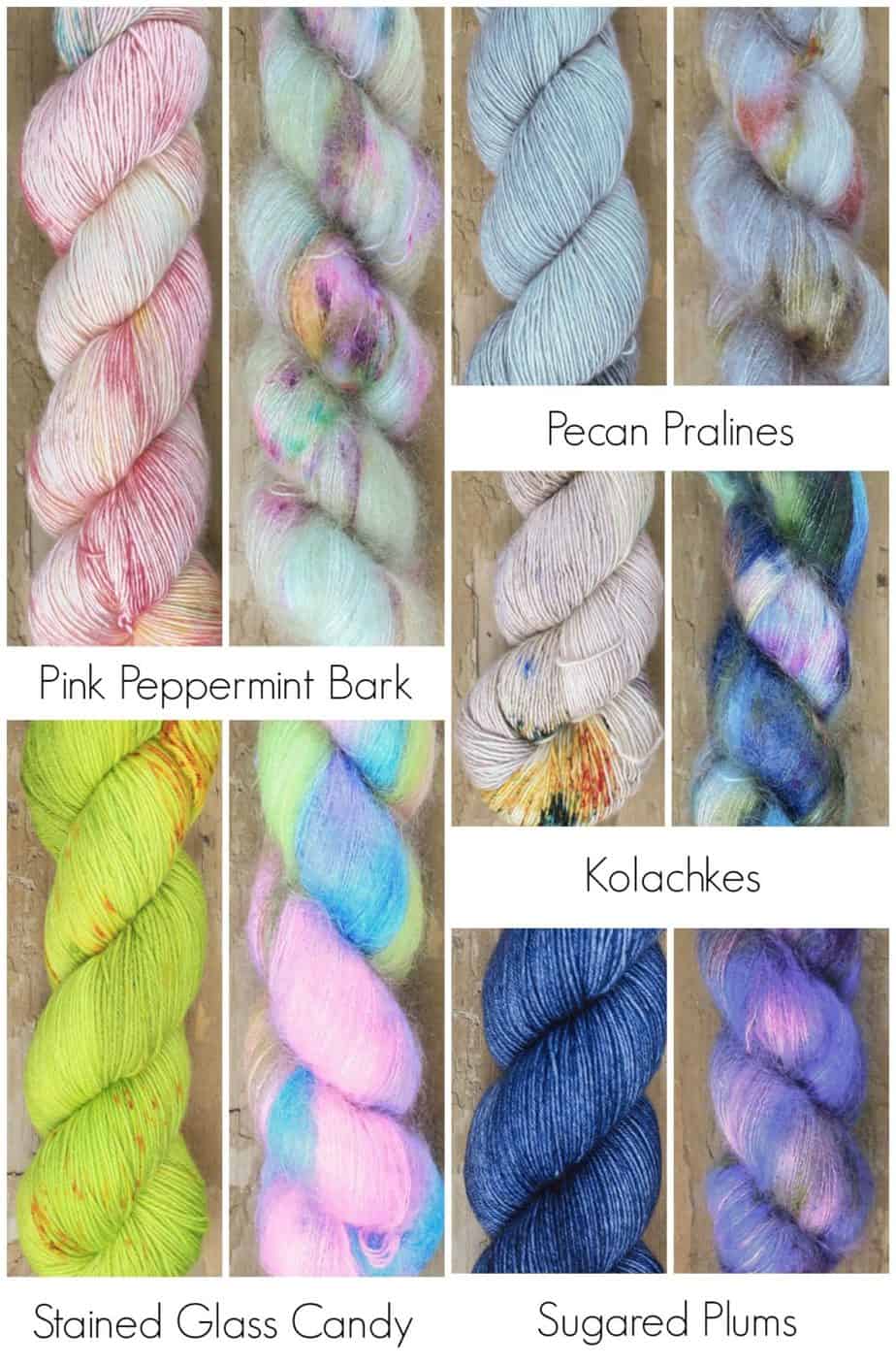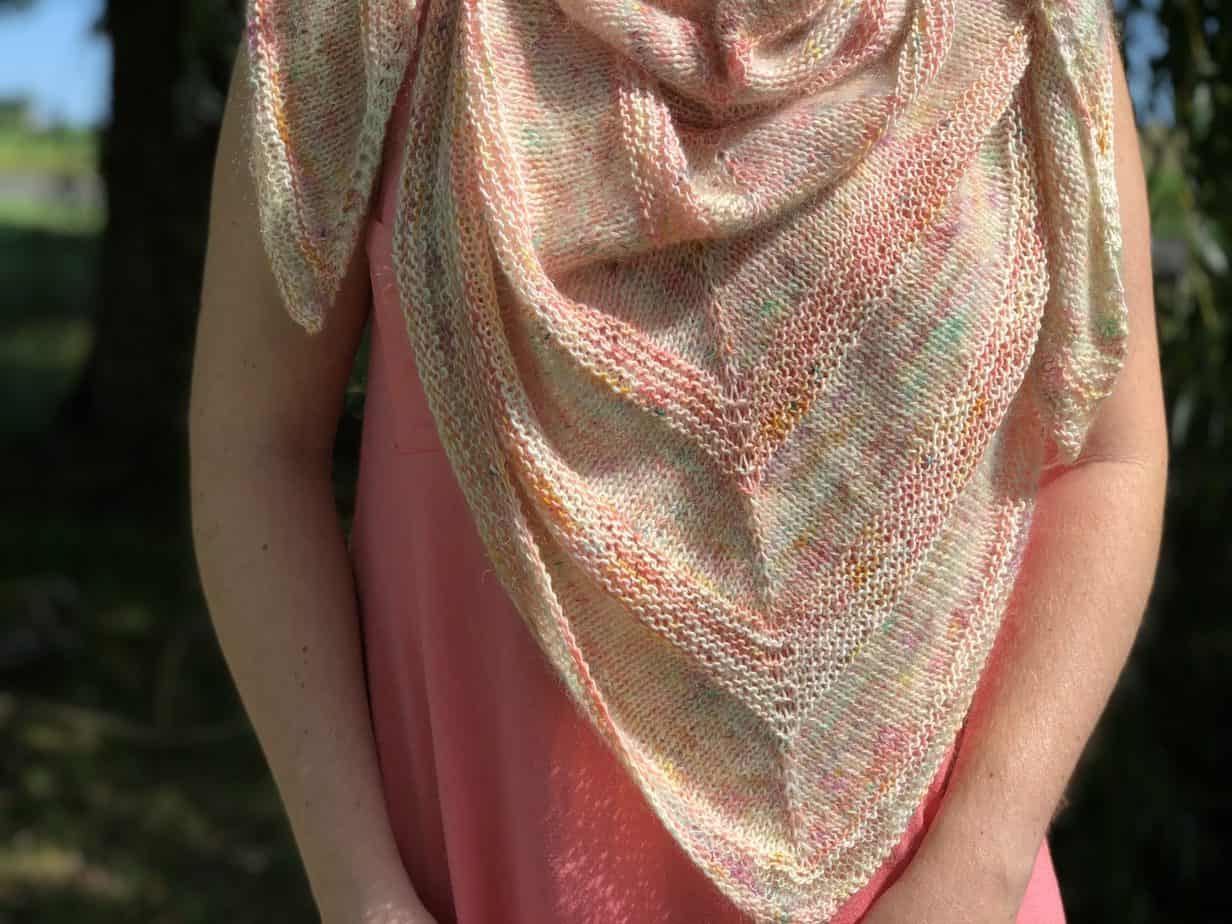 This kit includes two skeins of Lichen and Lace SW Merino Fingering, one skein of Stitch Together Stitch Cloud and one easy-to-read pattern. 
Interested in just the pattern? Find it HERE.
Additional information
| | |
| --- | --- |
| Pink Peppermint Bark Color | Pink Peppermint Bark, Pecan Pralines, Stained Glass Candy, Kolachkes, Sugared Plums |