Party of Five Hat Kit
$153.10-165.09
In the words of the designer, our dear friend and Michigander Jill Zielinski:
"Here's a perfect little hat to knit up with all of the leftovers from your Party Of Five sweater. I am certain both of these knits, the hat and the sweater, will be staples in your handknit wardrobe!"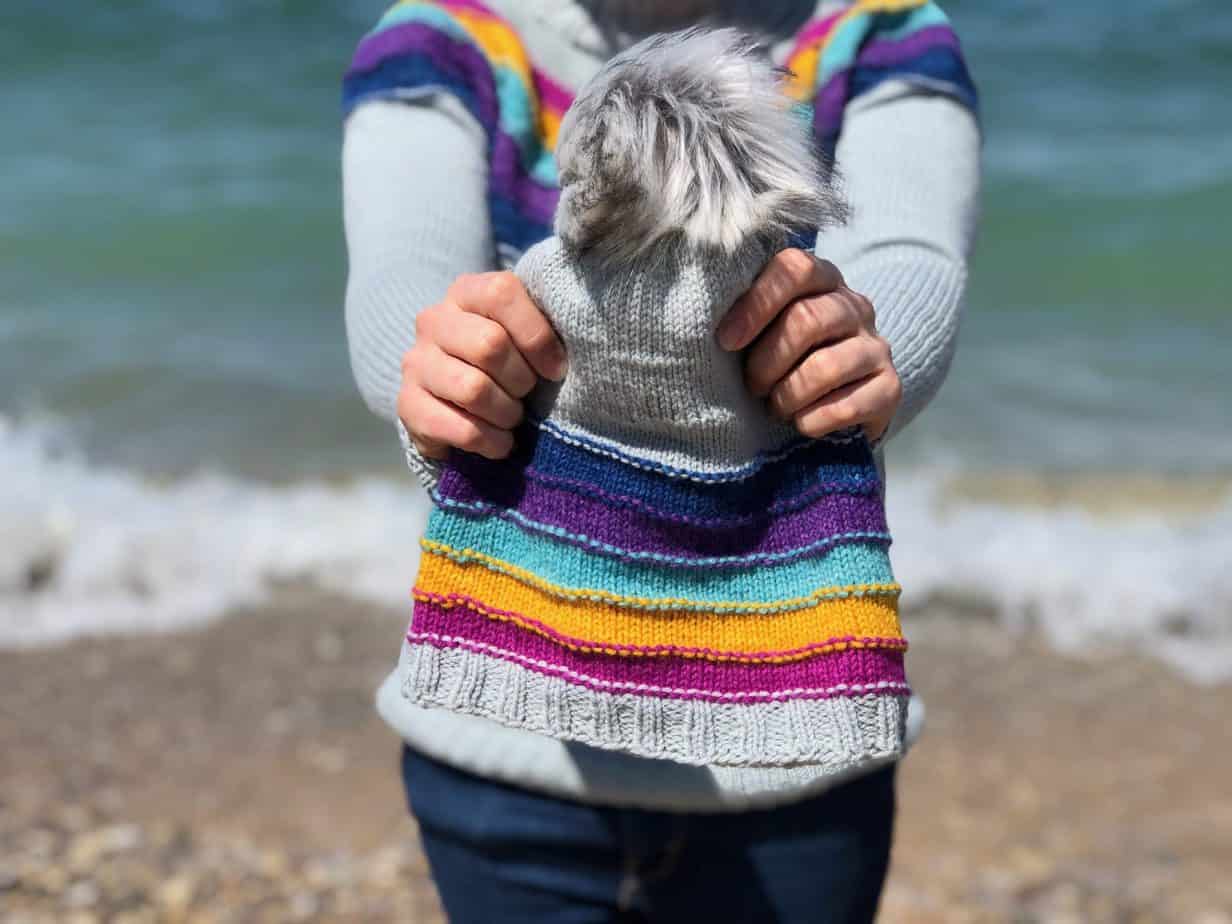 Yardage requirements:
MC: Approx 80 (85, 90) yds / 72 (77, 82) m
C1-C5: Approx 18 (20, 22) yds / 16 (18, 20) m of each color
Sizes:
Approx 18 (19, 20.5) / 46 (48, 52) cm circumference x 10.25″ / 26 cm tall
Liz used one skein each of The Fields in 'Bee Balm', 'Goldenrod', 'Dusty Miller', 'Lupine' and 'Bluebonnet', plus one skein of Brooklyn Tweed Arbor in 'Norway'. There are endless color options….feel free to choose a different combination; this is where your creativity comes in.
To order the kit:
There is a slight difference in gauge between The Fields and Brooklyn Tweed Arbor. To compensate, Liz knit The Fields on a US 3 and Arbor on a US 4 to obtain gauge.
Remember to apply your Brooklyn Tweed Apart Together discount (10, 20 or 30% off) through May 15th only.