Painted Trillium Woolberry Fiber Co. Simple Sock
$29.99 $26.96
This colorway is a pre-order, will ship with the next installment of the  Sleeping Bear Yarn Club and is available only to current members. Not yet a member? Click HERE to sign up.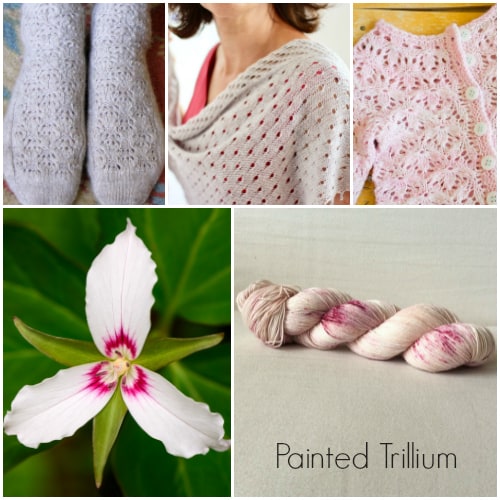 Simple Sock
75% superwash Merino, 25% nylon
463 yds–100 g
Painted Trillium was our May 2017 feature for the Sleeping Bear Yarn Club. Dyed exclusively for us by Bethany of Woolberry Fiber Co. in Wisconsin, this delicate, lightly speckled yarn reminds of us those white-and-pink-covered hillsides in the deep Northern Michigan woods every Spring. The Painted Trillium, the variety with a deep magenta center, is still considered endangered in Michigan.
Machine/hand wash cool, lay flat to dry for your piece's longest life.
* * * MEMBERS ONLY * * *
In stock