Nature's Rainbow Scarf Kit
$37.99 $37.99
78″ long x 6″ wide
(including fringe)
Using a combination of knitting and simple hand-weaving, this unique scarf is made from organic linen and a rainbow of naturally-dyed wool from Timber and Twine. Dyed with sustainably-harvested roots, berries and bark, this scarf would make a wonderful gift for the nature lover on your list. The technique used is fun, simple and the lightweight fabric of the scarf is ideal for warmer climates.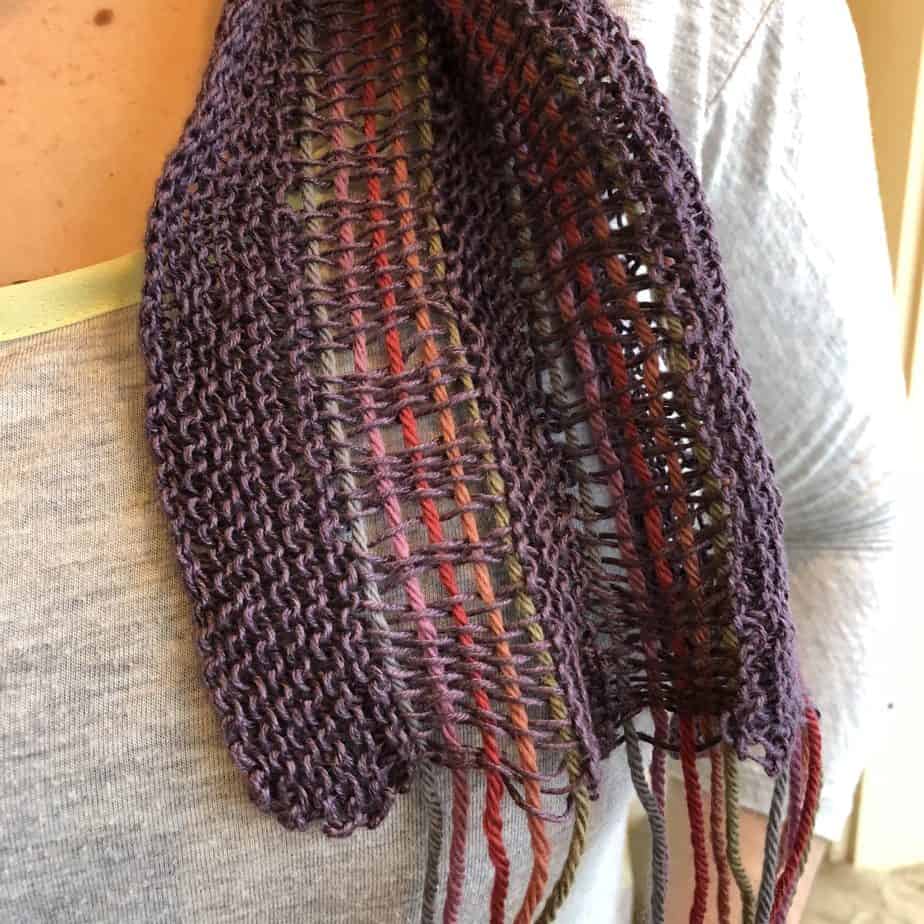 This kit includes two skeins of fingering weight linen yarn, five mini skeins of naturally dyed Australian wool and an easy-to-read pattern.
Learn more about how this kit qualifies for the 12 Knits of Christmas 2017–and how to win FREE yarn–HERE.
Interested in just the pattern? Find it HERE.