$36.49
We love stripes, we love fingerless mitts and we love knitwear sets…..similar, but not so cutesy that they're totally matching. Think here, too, about who they could be for–not just for partnered romantic couples, but a mother-daughter set, a string of siblings, best friends.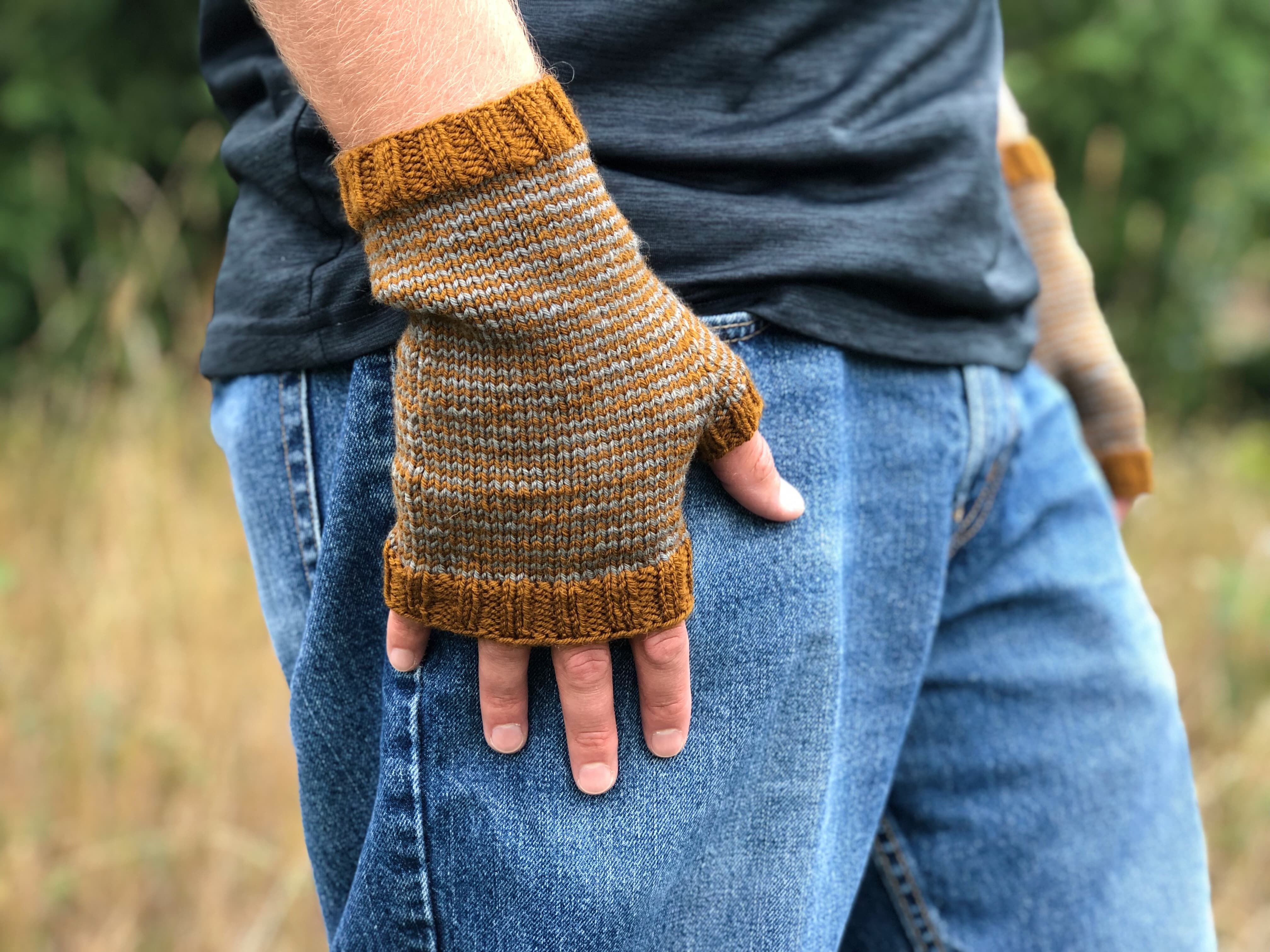 Cast on your first pair using one color as the primary color (cuffs and thumb edge) and you guessed it, pair number two will use the opposite color as its primary. Of course, you could knit a solid-color pair for someone on your list who prefers a more basic mitt, but we are over the moon for those micro stripes. You'll learn how to create tidy stripes with the 'Jogless Join' method, as well as strategies for eliminating the gap between double-pointed needles–adding more tools to your knitting toolbox.
These mitts use almost every bit of two skeins, giving you two of the same (but different!) gifts for under $40. Experiment by adding as many colors as you'd like, and put your production knitting skills to the ultimate test: start adding a pair to a basket every week and when it's full, bring it to your holiday office party.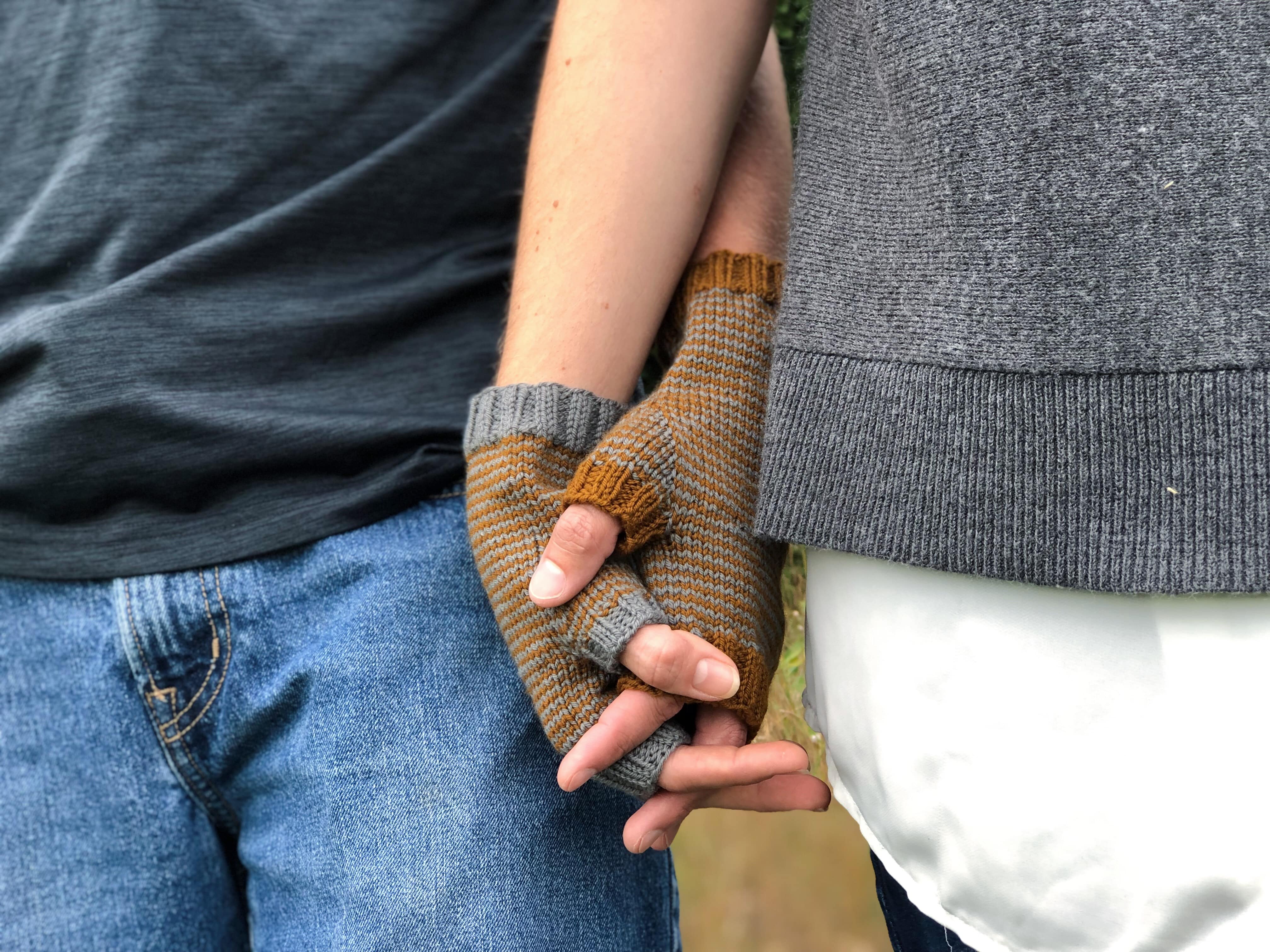 This mitt pattern is written for two  adult sizes, and Liz designed both pairs from one skein each of Brooklyn Tweed Peerie in 'Henge' + 'Burnished'.

A few other options. Clockwise, from top left: Muslin + Cassis, Gale + Nori, Tincture + Treehouse, Arabesque + Loam, Butternut + Butte, Driftwood + Porter. 
To order the kit:

Learn how this kit qualifies you to win FREE yarn through the 12 Knits of Christmas 2019 program HERE.