Making Magazine, Issue No. 6 Black & White
$23.99 $23.99
Making is a bi-annual themed publication for knitters and makers.
The act of making helps to connect us to the past, knowing that many craft skills were practiced daily out of necessity. We also connect to our present, as we stop to slow down and enjoy the work at hand, leaving behind the stress of our busy days. And, possibly at the heart of our creations, is the future. As the sweater we knit or the blanket we quilt becomes an heirloom for our family to use, enjoy, and pass down to the next generation. Circling back and tying us to the past. All these connections are equally important and help to bring meaning and value to the beauty and utility we make.
No. 6 / B & W (October 2018), includes knit designs by Carrie Bostick Hoge, Ashley Yousling, Susan B. Anderson, Mary Jane Mucklestone, Gudrun Johnston, Ella Gordon, Junko Okamoto, Amy Christoffers, Veera Välimäki, Whitney Hayward, Ellen Johnson, Justyna Lorkowska, and Jenn Steingass.
Other contributions from Lisa Congdon, Anna Graham, Sanae Ishida, Erika Barratt, Casey Ryder, Karen Gelardi, Karen Stevens, Cal Patch, Samantha Lamb, Sonya Philip and more…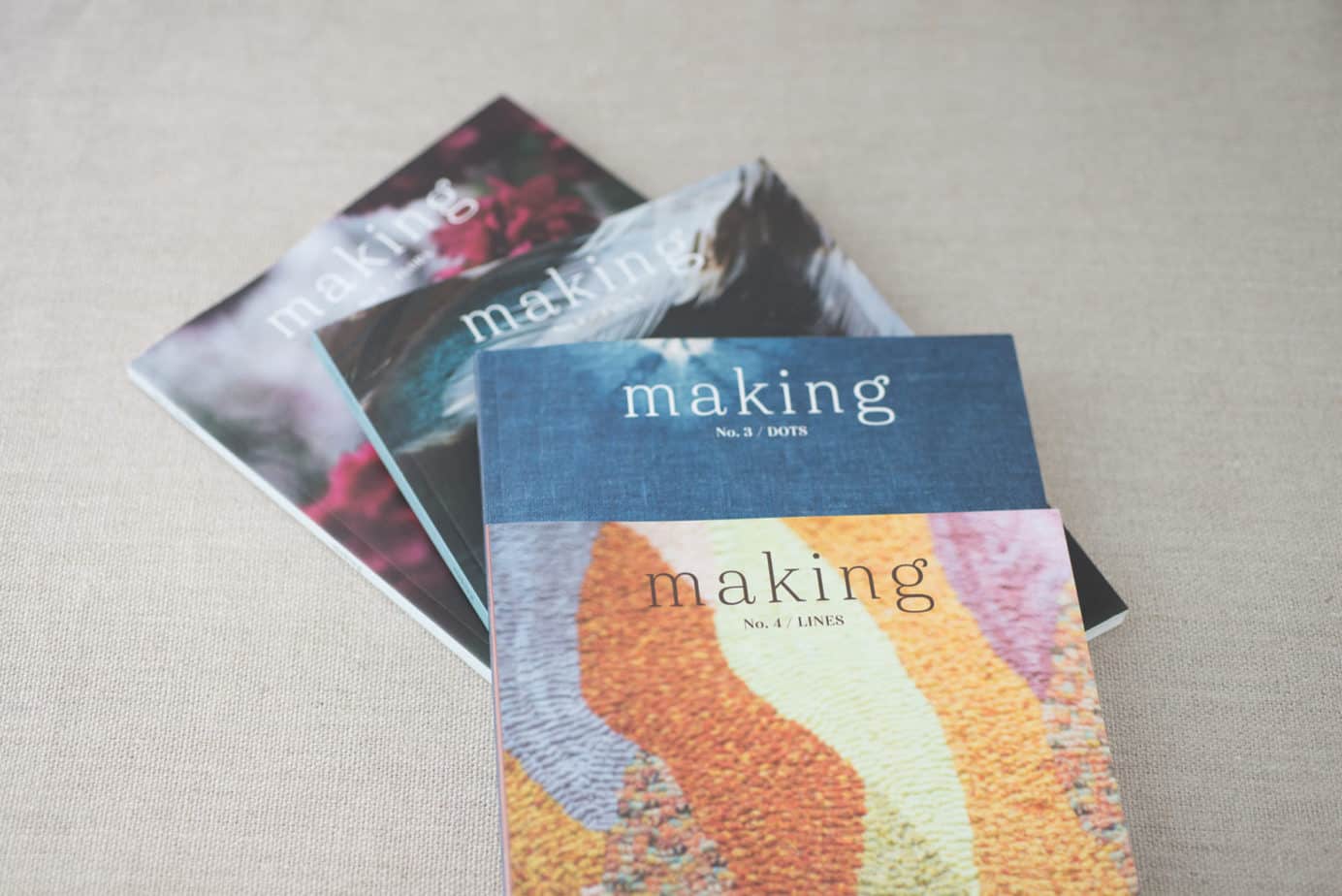 Looking for the complete collection of Making Magazine? Find them HERE.
Making Magazine comes to us from editors Carrie Bostick Hoge of Maine and Ashley Yousling of Idaho.
Out of stock