Making Magazine, Issue No. 4 Lines
$23.99 $23.99
Making is a bi-annual themed publication for knitters and makers.
The act of making helps to connect us to the past, knowing that many craft skills were practiced daily out of necessity. We also connect to our present, as we stop to slow down and enjoy the work at hand, leaving behind the stress of our busy days. And, possibly at the heart of our creations, is the future. As the sweater we knit or the blanket we quilt becomes an heirloom for our family to use, enjoy, and pass down to the next generation. Circling back and tying us to the past. All these connections are equally important and help to bring meaning and value to the beauty and utility we make.
LINES, the Fall 2017 issue, includes projects from makers including Susan B. Anderson, Leila Raabe, Tin Can Knits, Bristol Ivy, Kirsten Johnstone, Andrea Mowry, Mary Jane Mucklestone, Beatrice Perron Dahlen, Rachel Coopey, Norah Gaughan, Carrie Bostick Hoge, and Michele Wang, Catherine Satchell, Elizabeth Miller, Monica Johnson, Emily C. Wolfe, Sanae Ishida, Kristine Vejar, Samantha Hoyt Lindgren, Felicia Semple, Trey Hughes, Jessica Lewis Stevens, Amber Platzer Corcoran, Farzana Raqib, Jenny Gordy, Cal Patch, Erika Barratt and Emma Lockwood.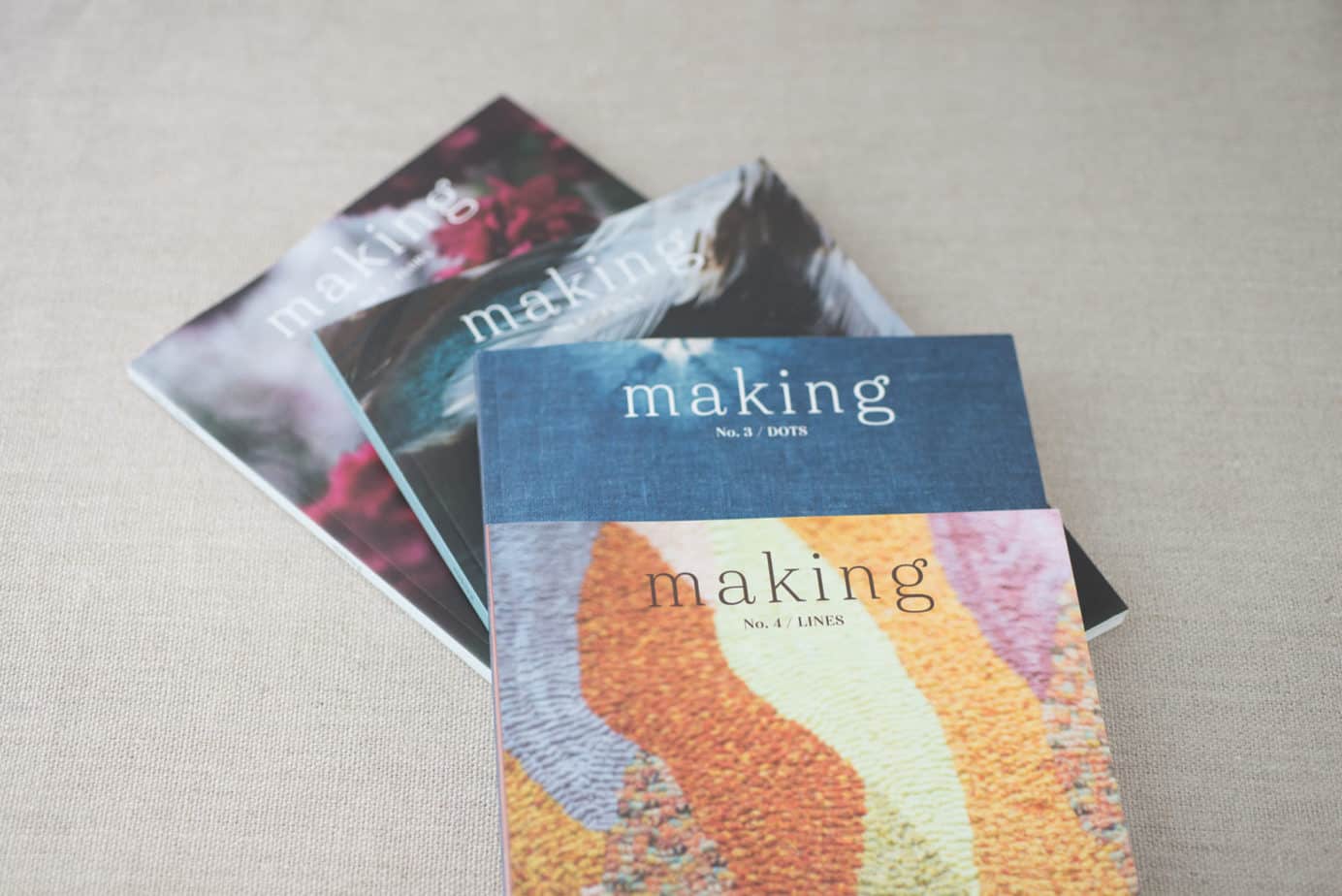 Looking for the complete collection of Making Magazine? Find it HERE.
Making Magazine comes to us from editor Carrie Bostick Hoge of Maine.
Out of stock