$9.99 $9.99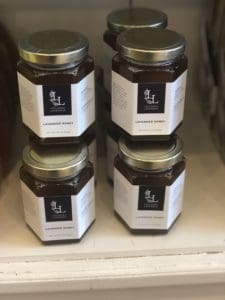 Honey, Nature's sweetest nectar!
Drizzled over toast in the morning, swirled into a cup of hot tea or even enjoyed as a spoonful on its own, lavender Michigan honey should be both a pantry staple and a daily luxury. These hexagon glass containers are filled with 8 oz. of local lavender-infused wildflower honey. This pure, unfiltered honey is never heated above hive temperatures and strained only for visible particles to maintain all the beneficial enzymes, pollen and wax properties.
Leelanau Lavender delicacies come to us from our dear friend Cymbre Foster. 
Out of stock