I Knit Because I Can Enamel Pin
$12.99 $12.99
'I Knit Because I Can, I Purl Because I have To'
It's funny because it's true, no?
There's just something so zen about repeating the same stitch over and over….show your love for the knit stitch with this darling enamel pin. Designed and hand-drawn for us by our longtime friend, artist Emilie Eklund of Lief Design, these 2-inch square soft enamel pins are full color and edged in gold trim. (Yes, that's gold stockinette!) We love enamel pins so much, it was only a matter of time before we commissioned one for our shop.
Wear this pin on your jean jacket for a decidedly retro 80s feel, or our favorite–flair for your Fringe Supply Co. bag, either the Town Bag, the incomparable Field Bag. or the Knitter's Backpack, pictured here.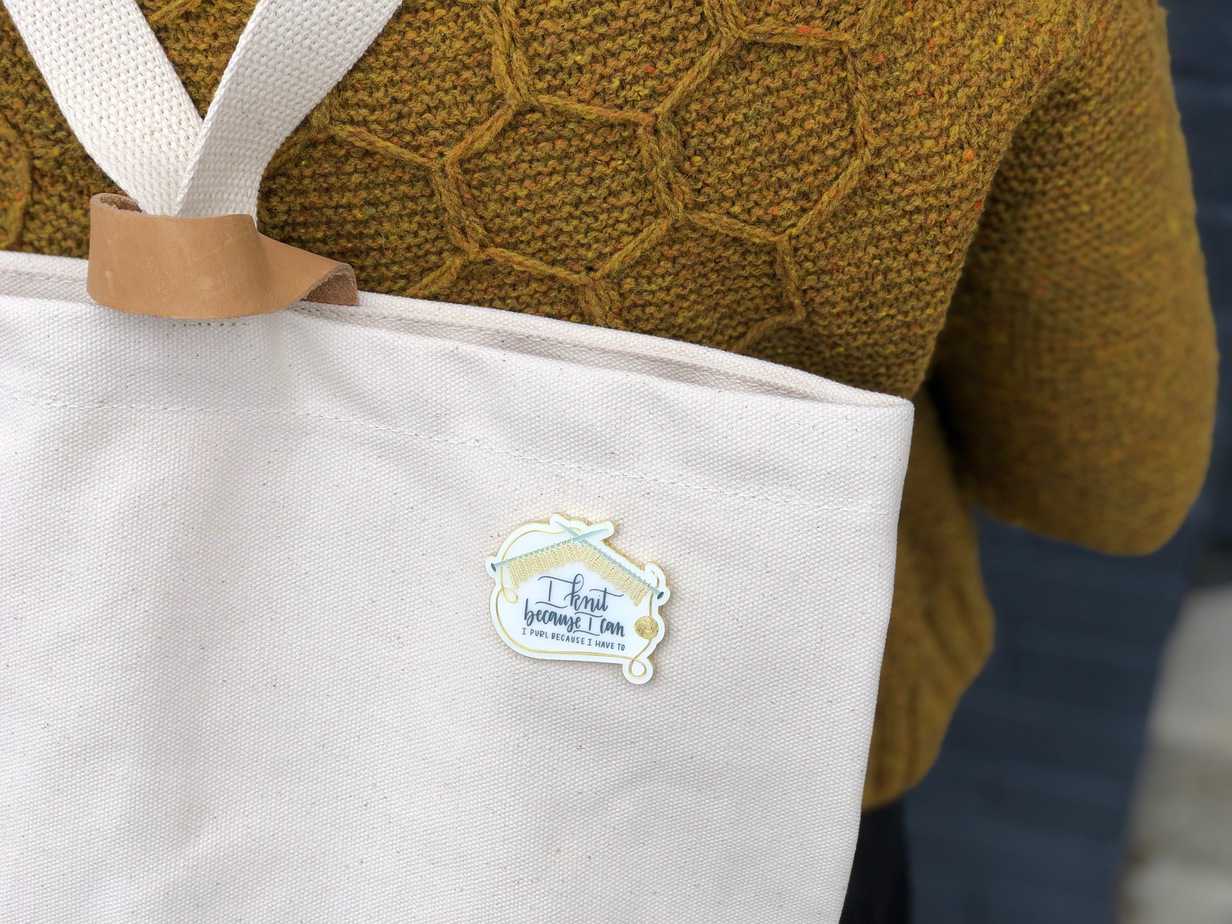 -2″ square (ish)
-soft enamel
-two gold tie-tack backers
46 in stock