Glittering Gems Sweater Kit
$80.95
What is it about that first snowfall that really gets the needles flying? Whether taking a bite out of Thanksgiving apple pie or lying under twinkle lights on Christmas Eve, we can't help visioning our little sugarplums in festive, handknit sweaters all season long.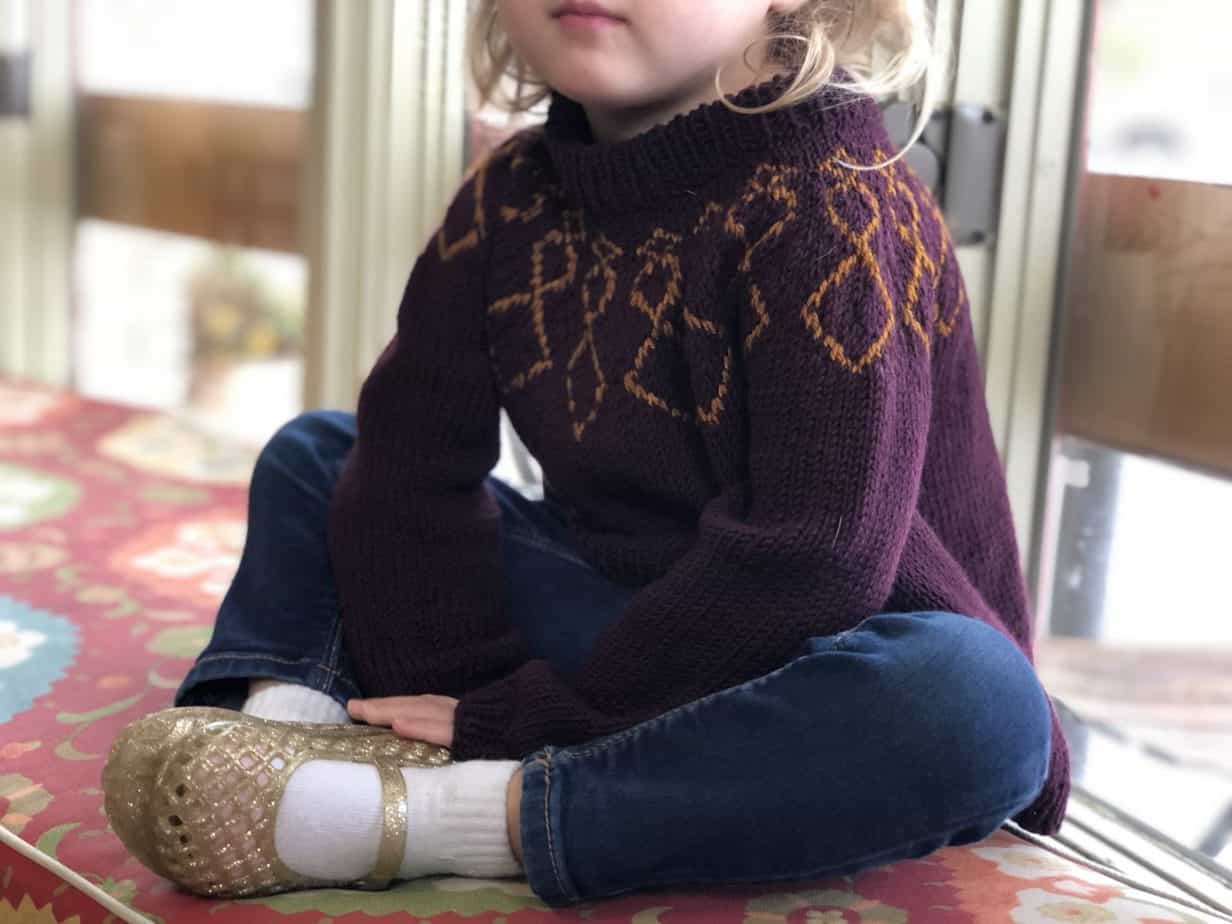 Knit from the top-down, this pullover features one of our favorite necklines for comfort, style and stretch; using a clever technique to set it in place, you tack down this foldover ribbing by knitting it–no sewing required. The colorwork is simple yet striking, and having a mini skein for the contrast color allows you to introduce a bit of color without needing a full skein.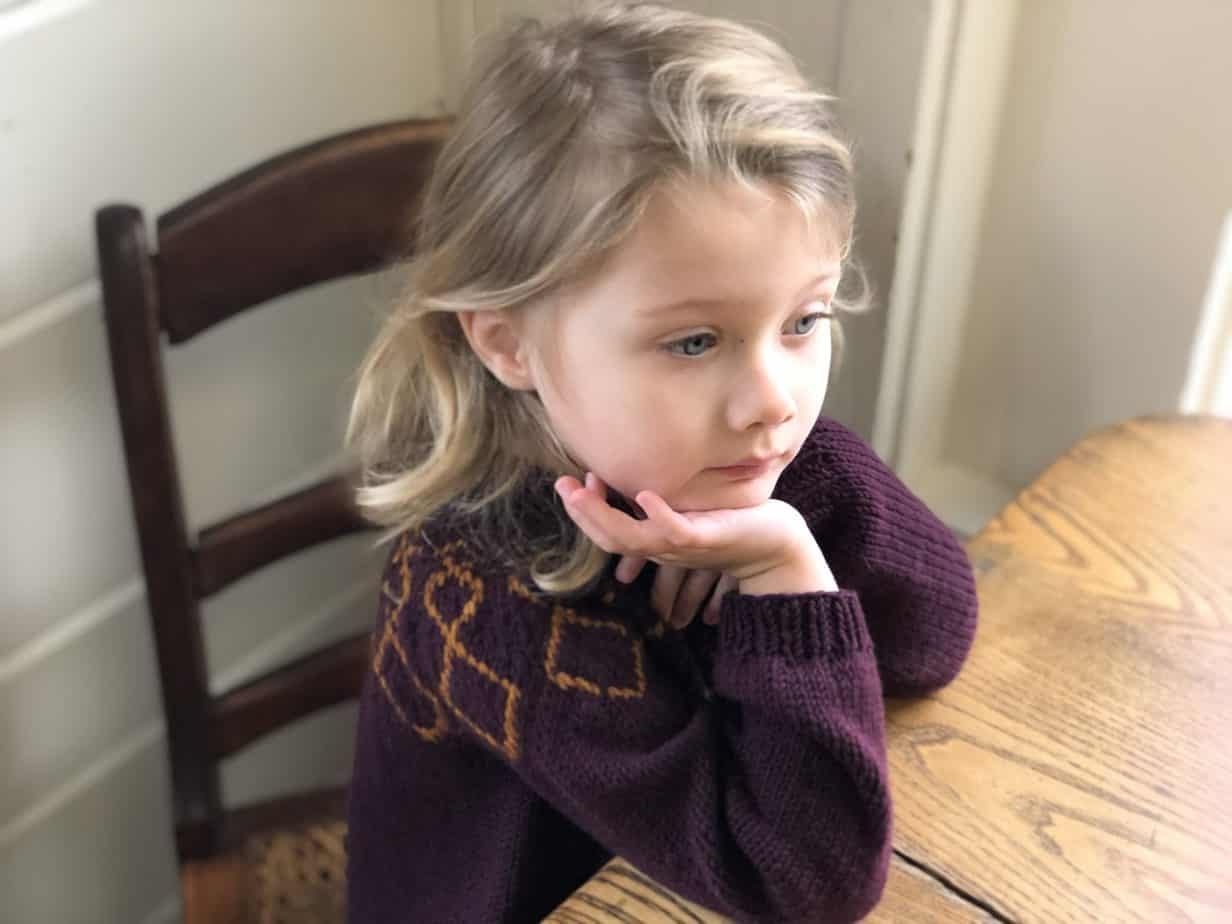 This sweater's style is classic, unfussy and universal (it pairs just as well over a skirt as it does leggings or chinos), and with a huge range of color options, we can picture a sparkling sea of glittering, multicolored gems under the tree. There are options for sleeve styles, including a gathered sleeve, as shown here, or a traditional tapered sleeve, and because the sweater is knit from the top down, you can also modify it by lengthening the body or the sleeves.

(L to R): Italian Ice + Brook Trout, Seaside + Night Heron, Chrysanthemum + Pearly Mussel, Drive-In + Schist
The sweater comes in one size, which fits a wide range of kiddos from 3-5. The sample Cecily is wearing is knit with Meadow Violet as the main color and Dockside as the contrast.

To order the kit:
Choose your contrast color of Nice & Knit Worsted mini skein HERE (1 skein).
Learn how this kit qualifies you to win FREE yarn through the 12 Knits of Christmas 2019 program HERE.