Glen Arbor Pajama Party Rock and String Yarns Super Sock
$31.99 $28.99
This colorway is a pre-order and will ship with the May 2019 installment of the Sleeping Bear Yarn Club and is available only to current members. Not yet a member? Click HERE to sign up.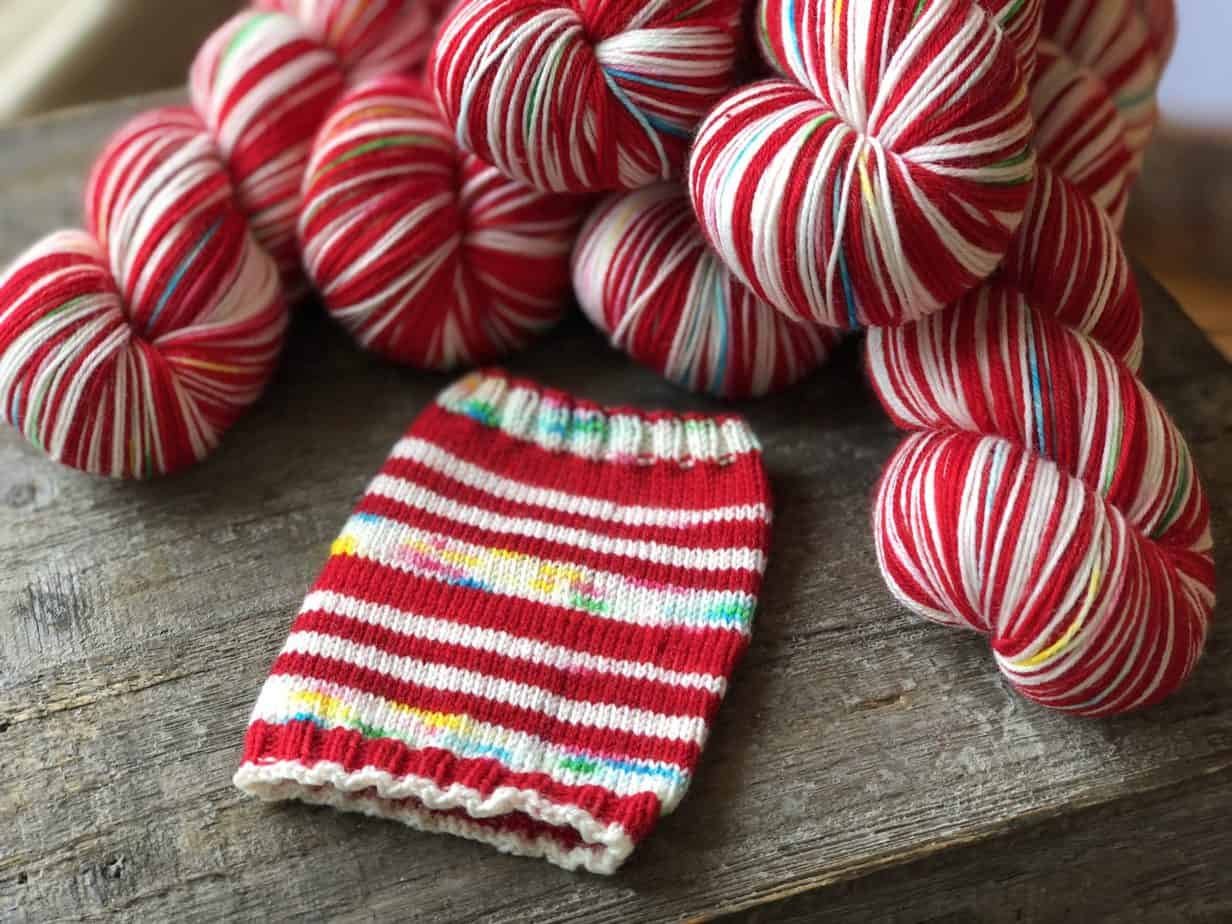 460 yds–100 g
75% superwash Merino, 25% nylon
We are thrilled to announce the November 2018 selections for the Sleeping Bear Yarn Club. Dyed exclusively for us by Erin of Rock and String Yarns in Kentucky, this yarn is a party in a skein. Between the red and white stripes and the rainbow speckles, this self-patterning, holiday-themed yarn is perhaps the most festive color way we've ever offered.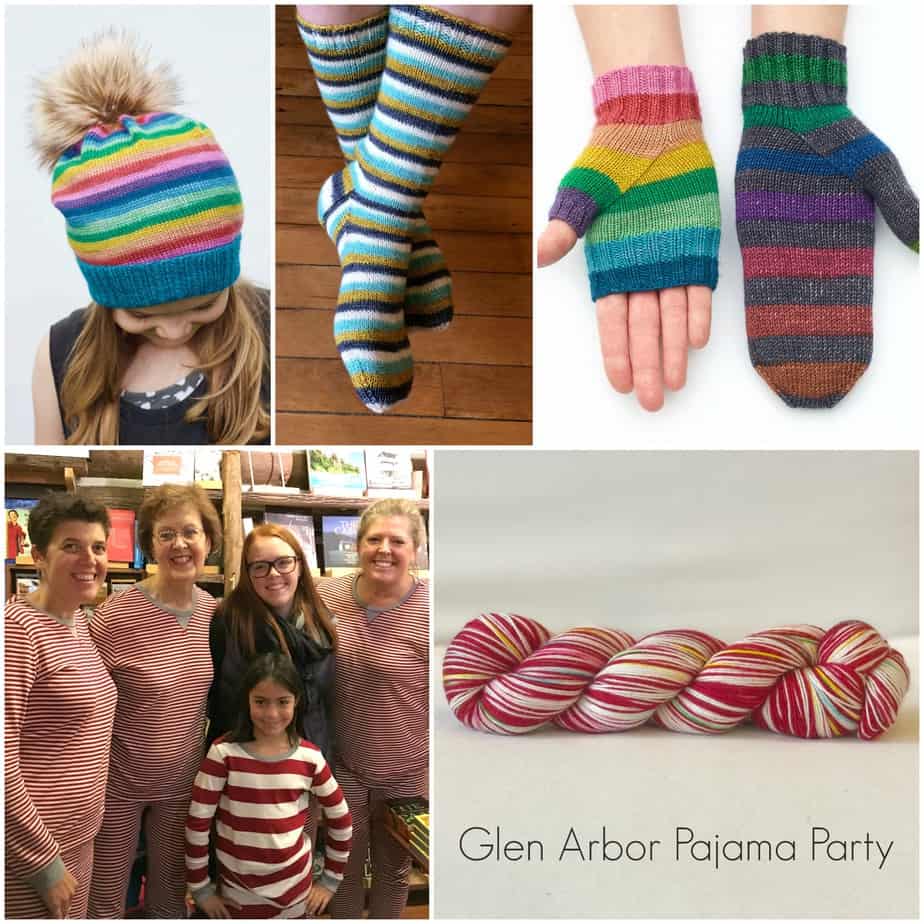 Thank you to our dear friend Sue Boucher at Cottage Books for letting us use her photo as inspiration–and our friend Sue Miller for letting us show off her darling family.
Hand/machine wash cool, lay flat to dry for your piece's longest life.
* * * MEMBERS ONLY * * *