Fringe Supply Co Field Bag
$64.99 – $74.99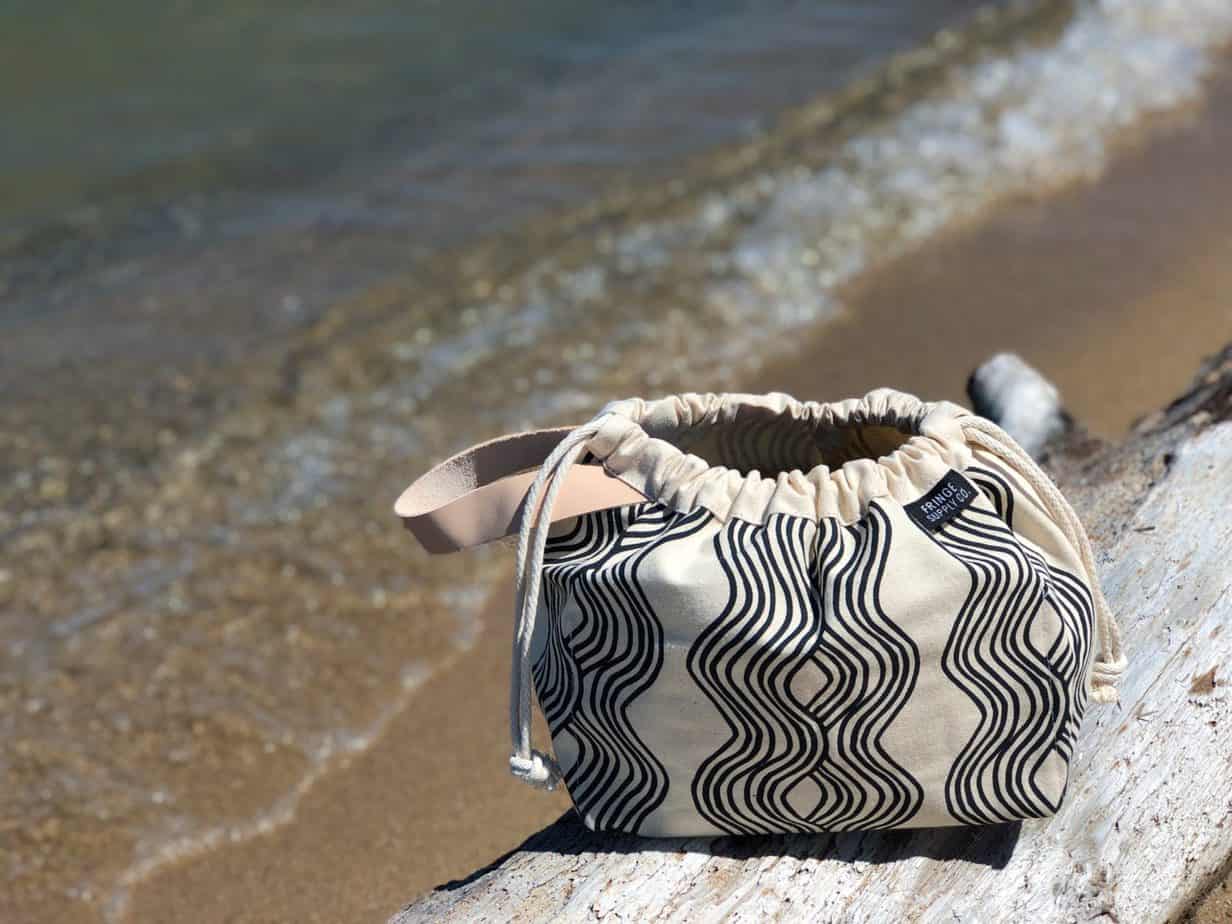 As with most things in life, our friends at Fringe Supply Co. are very demanding about what they want from a project bag. You know the old adage about if you want something done right? Well, this is their idea of the perfect project bag — the Fringe Field Bag.
Looks count, and this one is pretty stunning (if we do say so ourselves) in sturdy 10 oz cotton canvas (waxed canvas for the Camo) with a vegetable-tanned leather carry loop, which will age to a beautiful golden brown. But functionality rules the day. This bag is designed to stand up, with a wide-open mouth. There is ample room for your yarn and knitting. And there are pockets! On one interior wall is a panel divided into one medium-sized pocket (perfect for your phone and/or small notebook) and three narrow pockets for needles, tools or writing implements. On the opposite interior wall is one long pocket, sized to hold a folded pattern.
Grey, Natural, Blue + Toffee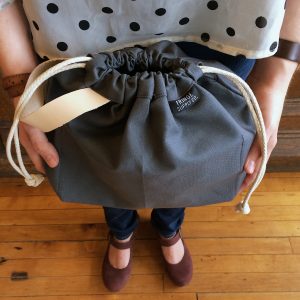 Charcoal
That pocket is also punctuated by three smooth antiqued grommets for those times when you're working from multiple balls and could use a little help keeping them untangled. Whether you're alternating skeins or doing colorwork, simply run the yarns up through the guides and they'll keep you nice and tidy. As will everything else about this beautifully made bag!
Now available in natural, grey, charcoal and blue. The colored canvases are slightly softer than the natural, which retains more stiffness due to not having been through the dyeing process. If you're not familiar with waxed canvas (for the Camo bags,) please note that it is different than regular canvas in that it shows all of the scuffs and folds in the fabric –it's a sort of crackled surface that shifts and softens with time. That is the natural and desirable character of waxed canvas–a rugged, more weather-resistant type of project bag that's perfectly suited to Northern Michigan.
– made in USA
– approx 9.25″ x 4.5″ base (14″ wide at top), 9.5″ tall
– sturdy 100% cotton canvas (waxed cotton canvas for the Camo)
– grey and blue have durable water repellant finish (DWR)
– interior lining/pockets also in canvas
– triple-weight bottom
– cotton-braid double drawstring
– natural veg-tan leather wrist strap will darken with age and use
– generous pockets on both interior walls
– french seams and hidden gusset
– interior antiqued-brass grommet yarn guides
– spot clean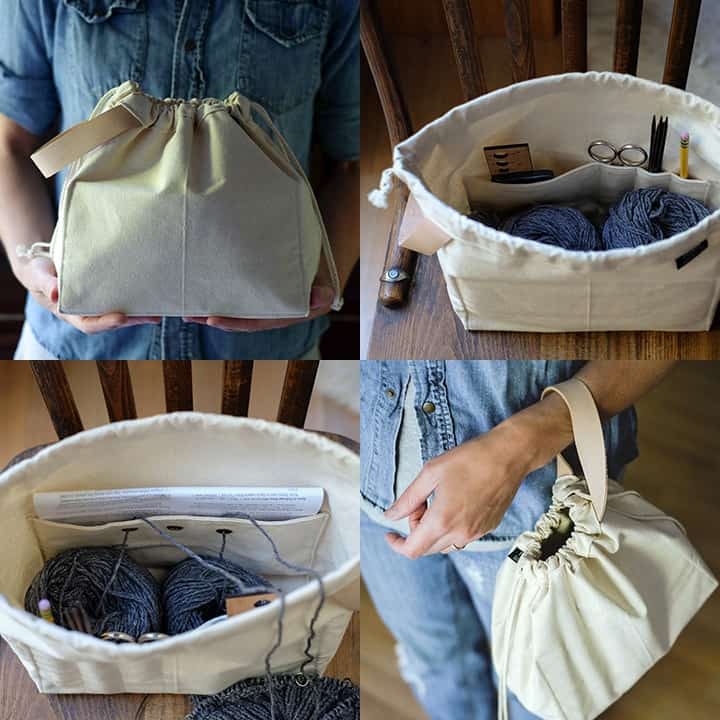 Looking for the Porter Bin? Find it HERE.
photos courtesy of Fringe Supply Co, taken by Kathy Cadigan
Additional information
| | |
| --- | --- |
| Fringe Bag Color | Natural, Blue, Grey, Charcoal, Toffee, Camo, Hank, Natural Waxed Canvas |