$34.99 $34.99
50% merino wool, 50% white alpaca
(100% Michigan made)
20 stitches per 4 inches
200 yd– 100 g
Worsted Weight
This yarn is made of the most luxurious fiber grown in Michigan. It is 50% white alpaca and 50% merino. The animals were lovingly raised on the small farms listed below. Your purchase supports Michigan fiber farmers and ensures the growers receive fair market value for their raw fiber.
Stonehedge Fiber Mill in East Jordan, Michigan processed this yarn. They are famous for Shepherd's Wool yarn, which is found in hundreds of shops around the world. Fresh Water Fiber Yarn was processed in the same exquisite manner as the famous Shepherd's Wool. Deb McDermott (founder of Stonehedge Fiber Mill) is not only a processor, she has been working with fiber and fiber animals for over 25 years. She is a shepherdess, spinner and fiber artist.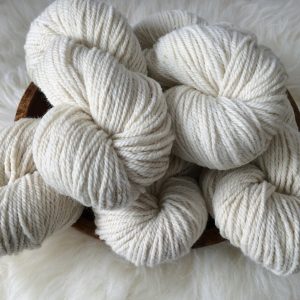 This yarn came from the following Michigan Farms:
Eagle Ledge Farm, Grand Ledge
Fredenberg Farm, Munith
Happy Goat Lucky Ewe, Mason
Harris Farm, South Lyon
Miller's Llama Land, Potterville
Tillers International, Scotts
Via Verde Farm, Byron Center
Maplewood Farm, Charlevoix
Zodiac Ranch, Milford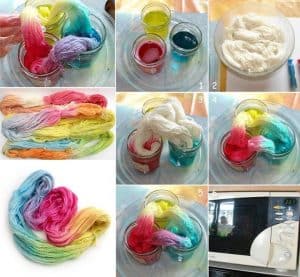 We can envision this yarn knit into a traditional Aran sweater (a wardrobe staple!) but Fresh Water Fiber would lend itself to a base yarn for hand-dyeing–maybe now's the time to use some of those dye recipes you have in your Pinterest board! Or perhaps you could make a trade with your favorite local dyer who would add a splash of color on this yarn for you . . . just a thought!
Out of stock