Frank's Plum Quince & Company Finch
$9.99
100% American wool – grown, spun & dyed in the USA
Fingering weight
7 – 9 sts per inch on US 1 – 3 needles
221 yds – 100 g
Finch is a little sprite, a fingering weight yarn with spark. Its four neatly-twisted plies give the yarn a smooth, tailored finish that's sturdy and hardwearing. It's soft to the touch, drapey and perfectly balanced for even stockinette stitch fabric. It's supreme in delicately-articulated texture stitches, cables and lace patterns. And its well-defined structure makes it great for pretty Fair Isle patterns, too.
We like it at 6-7 stitches per inch on size US 3 and 4 needles [3.25 and 3.5mm]. Drop down to US 2s [2.75mm] when you want a tight fabric. Loosen it up on US 5s [3.75mm] when you want drape and swing.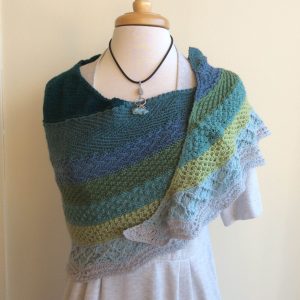 Not sure what to make with Finch? Take a look at the A Stroll By the Lake Shawl Kit, with 8 different stitch work samplings to try something new. Find the kit HERE.
Finch is not available for online purchase; however, we do take orders over the phone 231.228.2800 or via email thebuzz@woolandhoney.com