Dune Climb Raven Ridge Fiber Arts Lambent
$29.99 $26.99
This colorway is a pre-order, will ship with the next  installment of the  Sleeping Bear Yarn Club and is available only to current members. Not yet a member? Click HERE to sign up.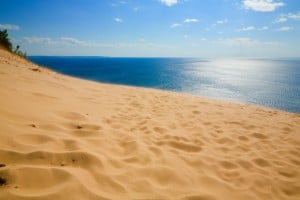 Dune Climb was our June 2015 feature for the Sleeping Bear Yarn Club –  a beautiful neutral color that is pleasing to all skin tones, we think this colorway would make a gorgeous wrap for a summer bride. Dyed exclusively for our members, each skein is approximately 436 yards (100 grams) and is comprised of 50% superwash Merino, 50% silk.
Hand or machine wash cool, lay flat to dry for your piece's longest life.
Raven Ridge Fiber Arts comes to us from the lovely Ricki of Montana. 
** MEMBERS ONLY **
2 in stock