Dadgum Mid-Coast String Targheeling Twist
$32.99 $32.99
* This is a pre-order and will ship the week of June 29th. *
80% US-grown Targhee wool, 10% bamboo, 10% tussah silk
400 yds–60-80 g
fingering weight
USA wool. Hand-dyed in Iowa. Mill-spun in Illinois. Artisan yarn from the land-locked Midwest.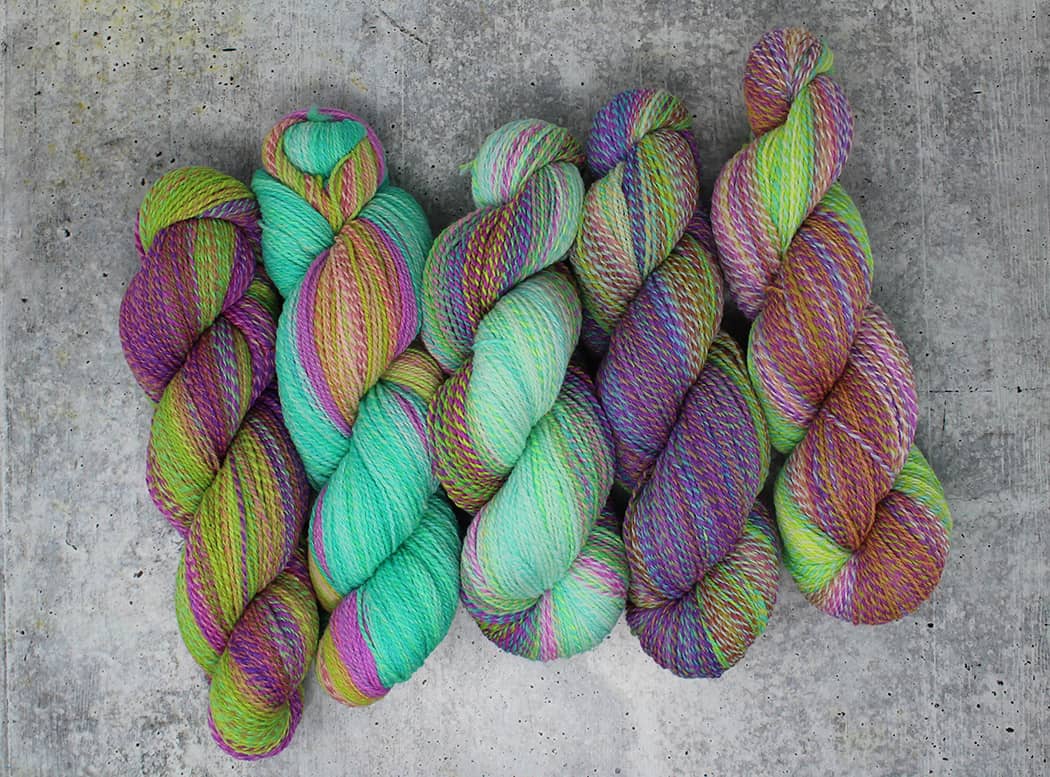 Targheeling Twist is the first base mill-spun especially for Stitch Together Studio. It starts with a luxurious fiber blend of USA-grown Targhee wool, bamboo and silk, dyed up in Kayanna's Iowa studio. Then it's sent off to her partner mill in Illinois where they spin it into a fabulous 2-ply fingering weight yarn. It comes back to the Stitch Together HQ for twisting and labeling and then it's ready to fly off to customers all over the world.
Targheeling Twist is a 2-ply yarn mill-spun to mimic the look of handspan yarn. The colors shift and fade slowly in and out throughout the skein, creating an amazing subtle gradient. No two skeins are alike, so it's highly recommended to buy enough yarn for one project at a time. The bamboo and wool take the dyes differently, so this creates the most dramatic, multi-layered yarn ever.
Out of stock