Constant Companion Socks Kit

$35.99-38.99
Socks. Perhaps the bedrock of knitterly prowess, the place from which stitching confidence springs. Almost all of the foundational techniques required to become an intermediate knitter (or, we should say, someone who feels at ease navigating the Knit World) are found here–and each one of them (heel-turning, short rows, Kitchener stitch)–are thrillingly easier than you'd think. (Sometimes you just need a more experienced friend to hold your hand as you blaze that path the first time–that's what we're here for!)
Handknit socks, season after season, have been at the top of the list for gift knitters everywhere. If you've ever received–or worn!–a pair yourself, it's easy to understand why. They're warm, lightweight, breathable, custom-fit to your foot–they're just so comfortable. There's something, too, about those hundreds of tiny stitches, the physical manifestation of repeating a heartfelt phrase over and over and over–something that you can give someone, and every time they pull them on, goes about their day thinking of you.
We call these 'Constant Companion', too, because so many knitters we know always keep a sock-in-progress on their person at all times–something they consider a constant companion when they find a moment of down time out in the world.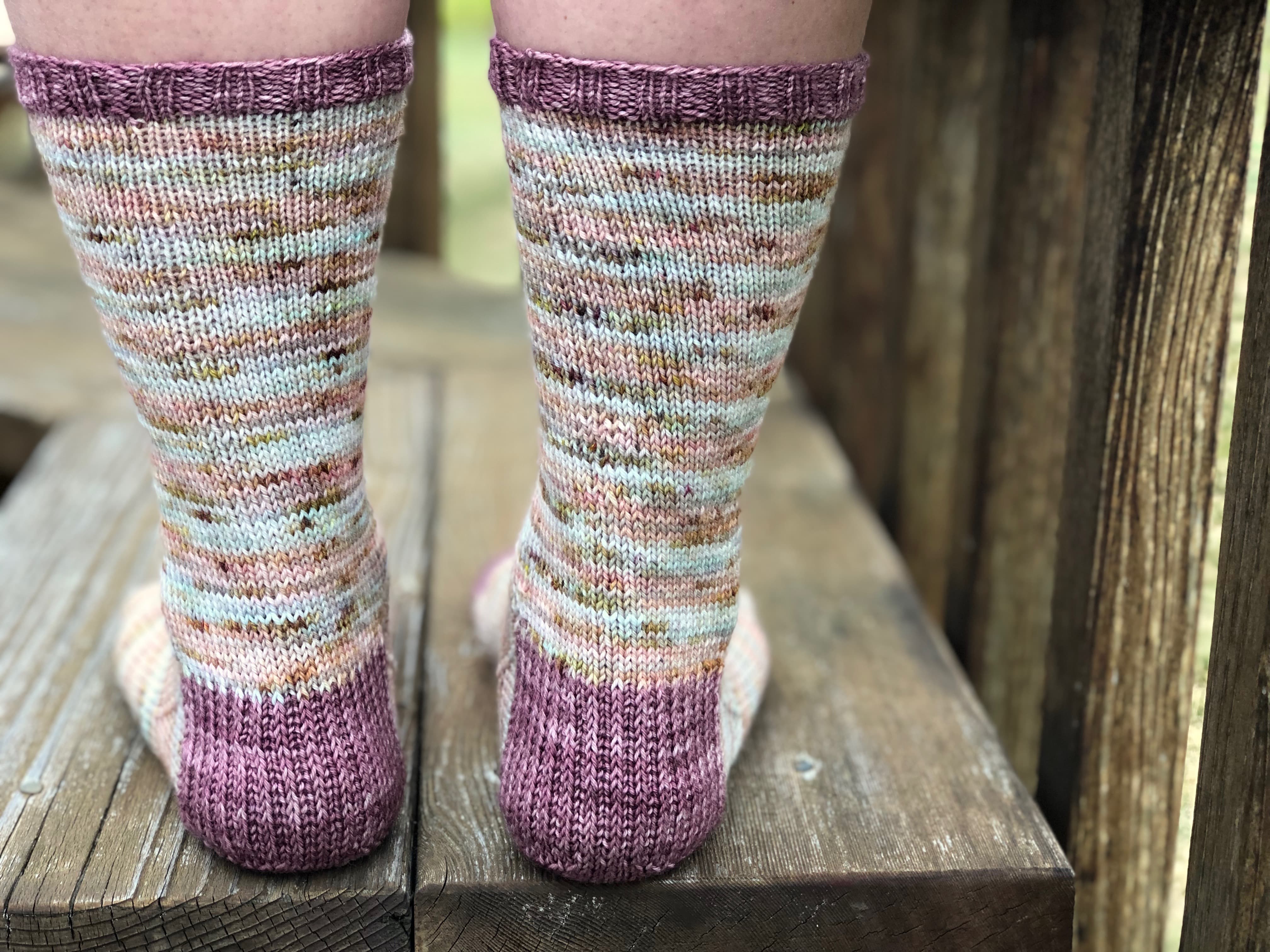 Neither sock is more complex than the other, rather, one is just a different variation from the other; choose the ribbed version when you need a pair that hugs your legs a bit, and when you're in the mood to just knit knit knit, choose the contrast option for long stretches of stockinette.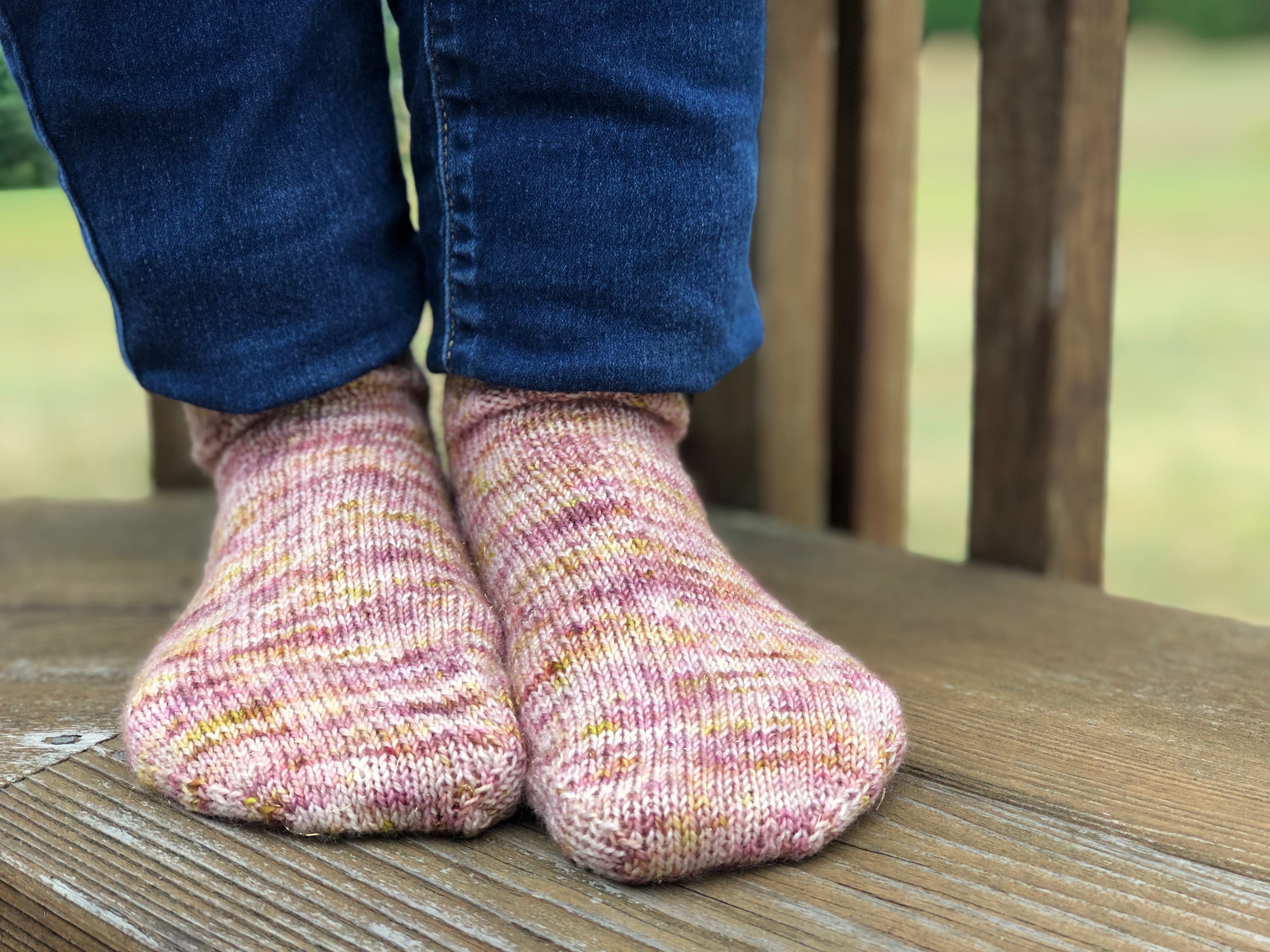 The sock pattern is meant to fit both an adult foot circumference of 7 1/2″ (shown here) and 8 1/2″, and were knit by Melissa with one skein of Earl Grey Fiber Company Chamomile Sock in 'Rose Apothecary' (ribbed sock) and one Earl Grey Fiber Company Darjeeling Sock Set in 'Sparrow' (contrasting heels and toes).
To order the kit:
OR

Learn how this kit qualifies you to win FREE yarn through the 12 Knits of Christmas 2019 program HERE.