$6.99 $6.29
This pattern will be purchased through Ravelry in-store, printed and emailed to you.
This pattern is available to our club members as a part of our March 2019 Sleeping Bear Yarn Club. Not yet a club member? Click HERE to sign up and to receive Stoney Point Winter Glow as your first month's installment.
Sizes:
30/32 (34/36, 38/40, 42/44) [46/48, 50/52, 54/56, 58/60]
Yardage Required:
2280-3130 yds fingering weight yarn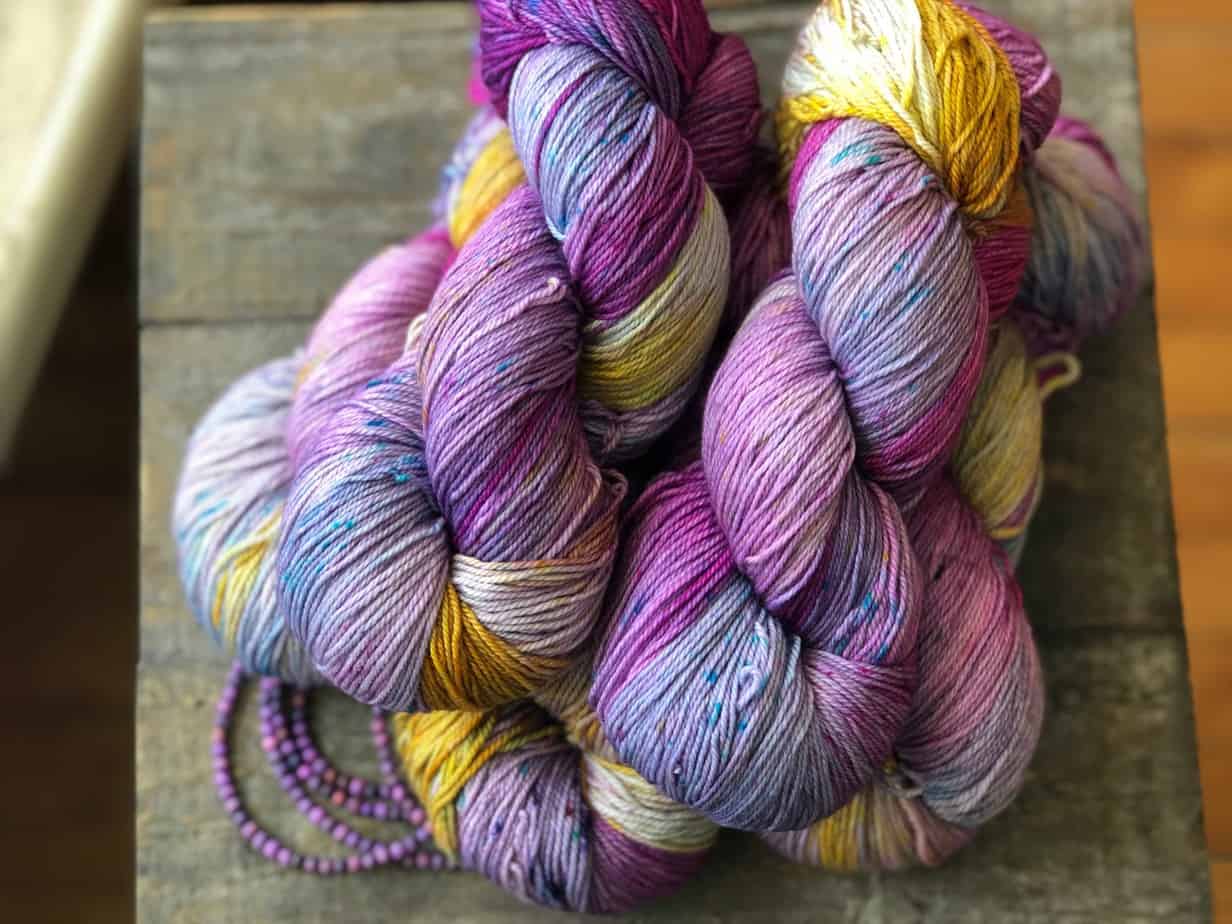 This is the cardigan that I have been seeking for ever and ever! It can be worn long in the back as shown in the pictures with fall leaves, or flip it over for a cropped cardigan with a large fold over collar as shown in the snowy pictures. It goes as well over jeans as over a dress, and it even looks great with yoga pants!
Canyon is worked in vertical garter stitch with simple increases, decreases and short rows to shape the curved hem of the back. Then stitches are picked up for the front, and the sleeves are picked up last, with thumb holes to keep your hands warm on chilly days!
The knitting is very simple in this cardigan, with only three basic stitch patterns. The pattern walks you through the construction of this sweater with step by step drawings, and it even includes a worksheet! No more keeping track of rows with clickers that children love to play with, or having to keep a notebook with you – the worksheet is a part of the pattern so you can effortlessly mark rows off as you knit.
Brought to you by Devin Ventre.

**MEMBERS ONLY**