Canopy Brooklyn Tweed Dapple
$12.75 $12.75
165 yards  |  approx. 50 grams  |  DK weight
60% Merino wool, 40% organic cotton
Dyed in Philadelphia, Pennsylvania
Spun in Two Rivers, Wisconsin
5.25-6 sts per inch on US 5-7 (3.75-4.5 mm) needles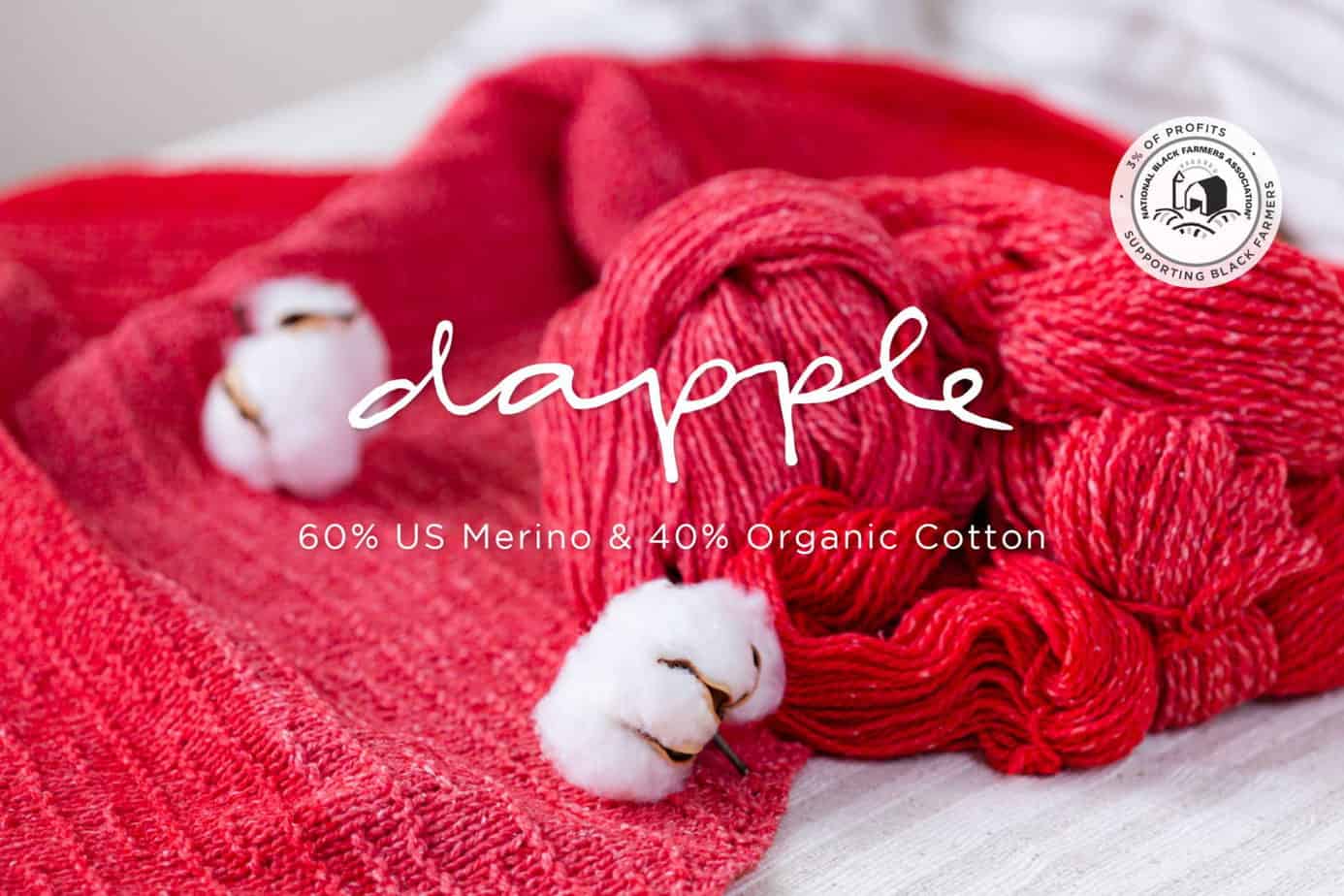 Dapple's unique blend of wool and cotton transcends traditional solid colors. Desaturated dots of organic cotton enhance the singular beauty of each skein. Experiment with the greater variability of dark tones or paint your project with a lighter, less variegated colorway–let Dapple do the work. With watercolor artistry and saturation ranging from light to dark in hue, each skein is a unique iteration with no dye lots to coordinate, making every project truly one-of-a-kind.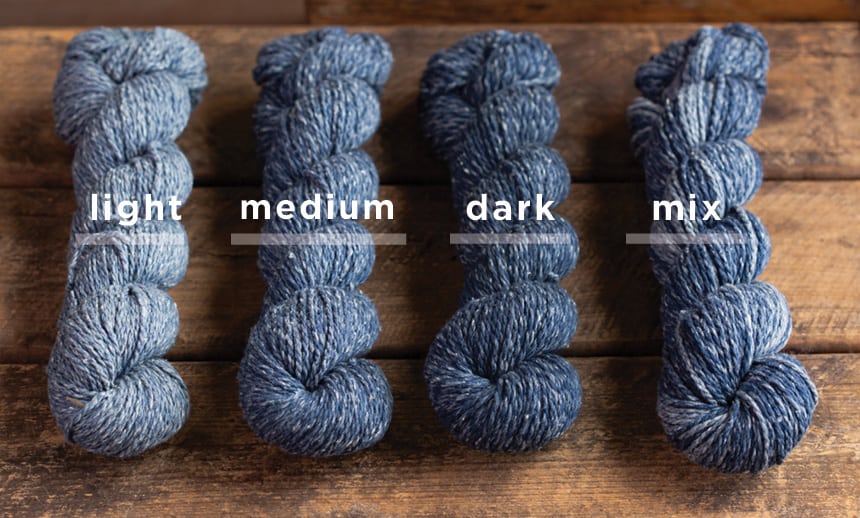 Organic cotton slubs shine throughout, creating marled and richly tonal effects within the colorways. The curated palette of 11 colors includes modern neutrals and vibrant jewel tones, uniting lovers of cotton and wool loyalists alike.
Not sure what to create with Dapple? Try the Ginn Sweater HERE or the Urtia Hat HERE.
Different than most yarns, Dapple colorways change significantly, even within dye lots. Within each batch of 10 skeins, some are light, medium, dark‑‑and some are a mix of all. Similar to hand-dyed yarn, make sure to alternate skeins as you transition from one skein to the next. Mix subtle shades within a single colorway and have fun with fades, ombres and dimensional hues in your fabric. Find delight in Dapple's dots of undyed cotton and varied color saturation. Each colorway boasts unique iterations of hue: from light to dark…and everything in between. If you have color preferences, you can list them in the 'Orders Notes' at checkout–we'll do our very best to accommodate when possible.
3% of all profits from Dapple sales will be donated in perpetuity to the National Black Farmers Association. Read more about Dapple's full story HERE.