Bloom&Give Coral Haiku Organic Cotton Scarf
$64.99 $64.99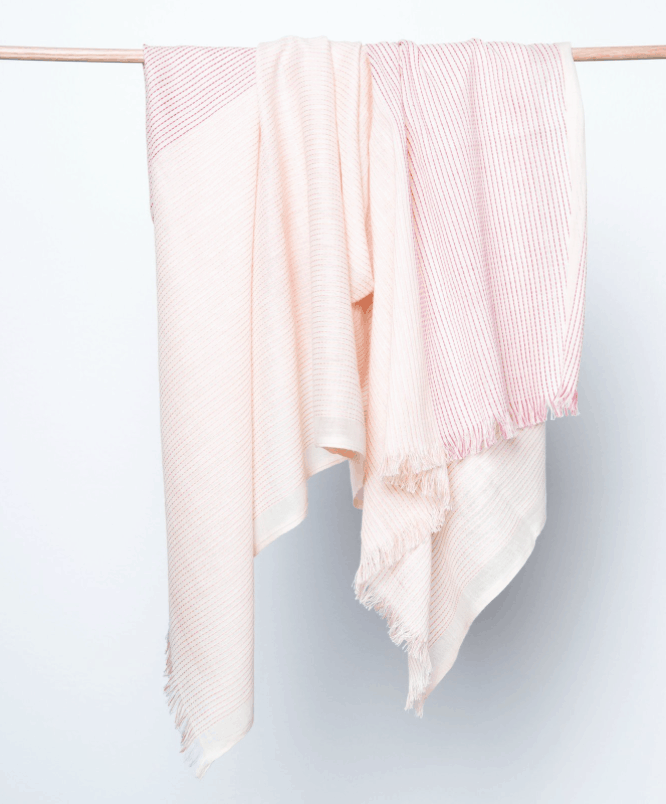 Woven in a traditional hand-operated wooden loom in South India, with soft hand-spun organic cotton that will make your skin smile with content. The pairing of this breathable fabric with a clean design is our attempt to create a super comfy everyday go-to scarf.  It has a near zero ecological footprint and it's pre-washed.
Size (approximate): 82 in. x 27 in.
Material: 100% Organic Cotton
Designed in USA by Bloom & Give.
Handmade in India.
Hand wash cool, line dry. Cool iron.
"Our goal is to use age-old techniques to create contemporary designs that can be enjoyed in everyday life. We work with small co-ops that share our relentless pursuit of excellence and quality, and our belief in fair wages.
We donate 10% of our sales to support girls education programs in India. Research shows that educating girls is one of the most effective ways to turn the tide of poverty and fight gender inequality. When a girl goes to school, she earns more money, has healthier children, and reinvests more in her family. An education changes her life, and the lives of generations to come."
Out of stock